By Raeleen D'Agostino Mautner
Let's face it: we have all had just about enough of being confined at home and discouraged from traveling during the long COVID pandemic.  Now that most restrictions have been lifted, one of the most popular overseas destinations is once again the bel paese.  This year, especially during the warmer months when most people take their work or school vacations, there has been an onslaught of tourism that may have even taken Italy by surprise.  According to ENIT (Agenzia Nazionale del Turismo) there will be nearly 2 million airport arrivals in Italy this summer, 86% of whom will be international tourists; including a very large number of American visitors, who comprise the leading source of Italy's tourism market.
Keep in mind that Italy is only slightly larger than Arizona in terms of square miles, and only about ¾ the size of California. This means that visiting the crowded most renowned Italian cities during this period may present a few challenges, but none that can't be overcome if you consider the tips that follow.
1.  Learn some basic Italian. Your experience visiting any foreign country will be so much richer if you take the time to understand a bit of that culture through its language. That doesn't mean you have to become fluent, but today there are many choices of short-term programs, podcasts, YouTube videos, and apps that allow you to choose the most common travel phrases. Many don't cost a penny, but make sure to start a few months ahead of your trip. Dedicate just 15-30 minutes each day to learning basic Italian and you will find most Italians will be delighted with your effort.
2. Tend to logistics. For example:
Bring some Euros with you.  Purchase around 200 Euro from a local bank (call them first, as not every bank offers an exchange) or from AAA. Rates will usually be much better than if you have to purchase last minute at the airport.
Find out if your cell phone company offers an overseas data plan (mine cost about 10 dollars per day) so that you can freely use your phone's apps, social media, and GPS/maps to get around. You may want to use apps like WhatsApp, Facebook Messenger, etc. to communicate with loved ones back home.
Electronics—Be sure to bring a couple of US- to -Italy plug adapters (you can purchase them inexpensively on Amazon) and chargers for your cellphone, laptop, or tablet. Also, I find that a lightweight portable cellphone charger is essential if you are out on a tour all day taking photos. You'd be surprised how quickly the battery gets drained.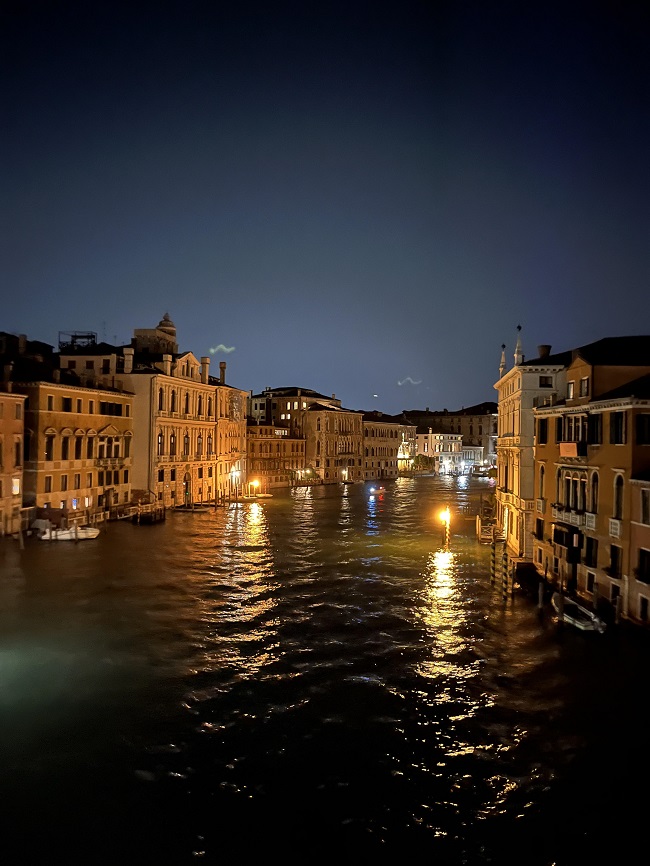 Venice at night. Photo © Raeleen Mautner
3. Stay in hotels located near town squares whenever possible, so you won't have to take public transportation or walk long distances in order to safely enjoy the nightlife in the city piazze that rarely sleep.
4. Savor the beauty in detail. There are more than enough larger-than-life sights to see, but don't miss out on the subtle, the understated secrets of Italy's traditions that surround you from everywhere. Note the detail in Italian shoes, eyeglasses, the brass door knockers, the unexpected holy statue at the end of a dark alley, the glass street art that you might otherwise walk right by, or the engraving on manhole covers along ancient Roman roads.  These features too, create the fascination that defines Italy.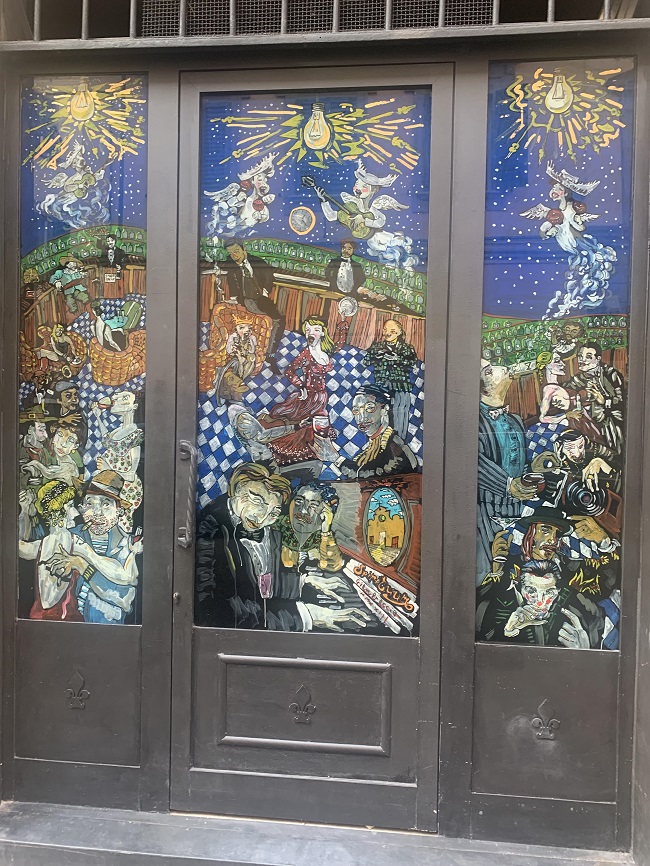 5. Download Transportation APPS to make getting around easier. During crowded tourist periods, for example, there may not be enough taxis to get you where you want to go. The Uber service in Italy is different than in the US and may cost even more than a taxi. I found Citymapper to be a useful app for helping to plot out the routes to my destinations whether by foot, bus, or Metro. Other helpful apps include your airline app, which will send you important updates and reminders, and it will also make check-ins a lot easier. Also, Rick Steve's Walking Tour Apps are free, if you prefer not to reserve a group tour for popular sightseeing attractions. Italian taxi apps allow you to reserve a taxi from your phone, but for intra-city travel, it is just as easy to wander over to the closest taxi stop and wait for one to come by. Your hotel personnel can reserve your return taxi to the airport if you let them know ahead of time.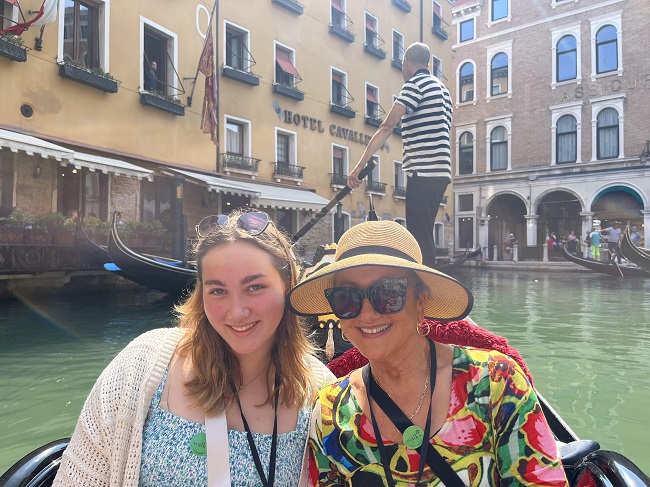 6. When in Italy, Eat Like an Italian. This should be a no-brainer! No matter how much you might miss your usual comfort foods try to resist the American fast-food burger joints, which, for good reason seem out of place–even unsightly — wedged amongst the architectural masterpieces throughout cities like Venice, Florence, and Rome.  Similarly, avoid eating in the crowded touristy area restaurants, as most of them cater to the American palate, and don't provide you with authentic Italian cuisine. Take a chance and try new things. When in Venice, eat the cicchetti, which are small plates of finger foods (crostini, meatballs, small sandwiches on crusty rolls), usually ordered with a drink.  Florence is known for its rare and exquisitely seasoned steak (if you are a meat eater of course) and its dessert wine vin santo into which you would dunk a couple of biscotti after a meal. In Rome's Jewish quarter you would order the fried artichokes when in season; otherwise, a delicious Amatriciana at a small Osteria. Ask the locals where they like to go for the best gelateria on a hot summer night. Gelateria La Carraia is one of the most popular choices when in Florence. Locals will also tell you to avoid the places where gelato is piled up high in the bins or looks shiny or over-colored. This is an indication of added emulsifiers, added fats, and preservatives. In other words, gelato which his NOT authentic.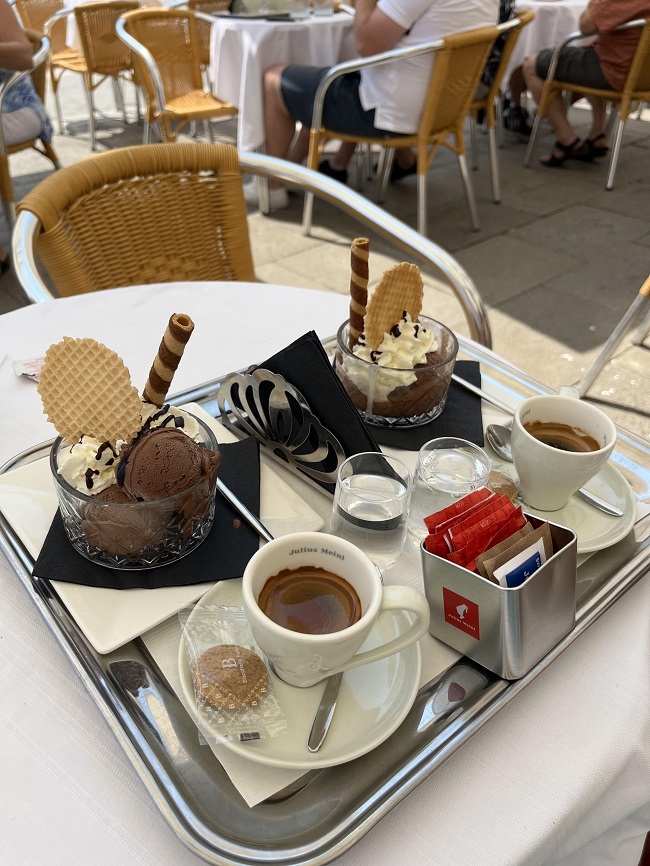 7. Make Reservations in Advance. If you want to brush up on Italian history, or to more deeply understand Italy's art, architecture, sculptures, traditional foods and landscapes, schedule a few walking tours, street food tours and a Vatican tour. You can do this online or even less of a hassle through a travel agent. The tour guides have a wealth of expertise and offer a treasure trove of information and insight into what you are seeing.  Being part of a tour will also allow you to skip the long lines at places like the Uffizi Gallery or the Sistine Chapel. Just make sure you don't overschedule your time with too many planned activities.  Remember the importance of "Il Dolce Fare Niente", the sweetness of doing nothing.  Explore some of the off-the-beaten-track places in smaller towns, take an afternoon to leisurely browse a local market, or just sit with a gelato and watch the world go by when the sun goes down on a busy town square. Good restaurants also take reservations in advance, but this can be done the morning of, or just a few days before your dinner as hours and openings sometimes change.
8. Pack light and small. If you are only going to Italy for a couple of weeks, you really can take a regulation-size carry-on, and an under-the-seat bag, to avoid the hassle of waiting for checked luggage or possibly having it get lost. Most hotels have a laundry service, or you can find a laundry mat if you need one, sometime in mid-trip. Make sure to include a few snacks in your under-the-seat bag, as sometimes the plane food is–to say the least—unappealing! Your money, passports, ID's and credit cards should be carried in a crossbody or belt bag and kept in front of your body especially when traveling through airports, train stations, and any public transportation; the most likely places to get pickpocketed.
9. Beware of rip-offs. Make sure, for example, that before you take anything from a hotel room refrigerator, call the front desk to check the pricing if there is no price list in your room. You don't want to be hit with an unpleasant exorbitant charge during checkout like I was! Also beware of merchants who tell you your credit card was rejected and ask you for an additional card, or cash. Always check with your bank to verify whether that charge actually went through or not. Know that the "nasoni" or drinking fountains in Italy are free and the water is cold, refreshing, and completely potable. Beware, around hot crowded areas you may find "enterprising" individuals trying to sell you bottles of this same water for a hefty price. Just carry your own bottle and keep refilling.
10. Don't overspend on souvenirs. Most made-in-Italy articles can be purchased on the Internet, saving you the trouble of lugging it home in your suitcase. Locals will often advise you to shop as they do, in department stores like COIN or at outdoor markets, like the one in Santo Spirito, Florence, where everything from clothing to produce is offered.
11. Take a notebook (or tablet) and keep a diary. Write about your impressions, reflections, and the photos you have taken on your trip. You will have an unforgettable vacation documented forever to enjoy.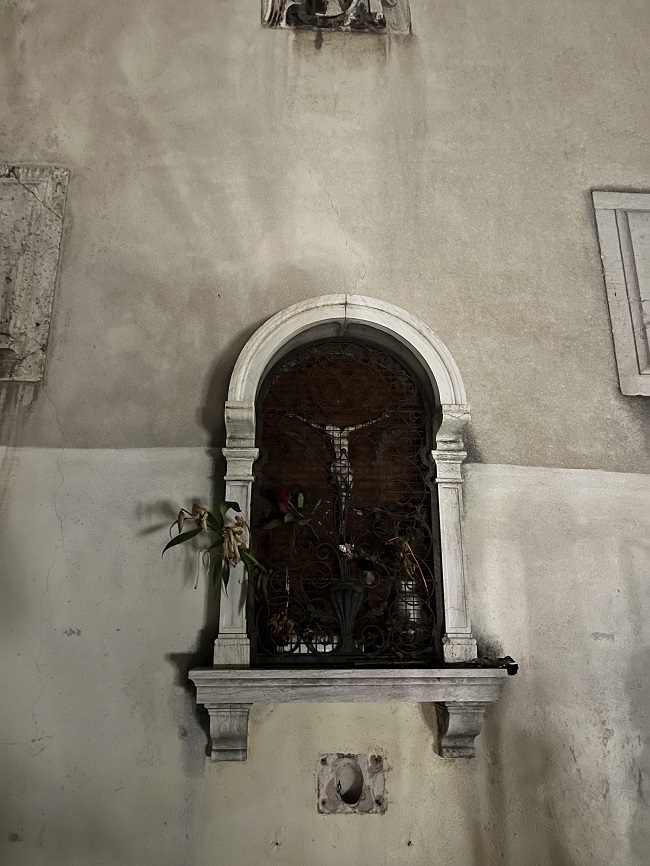 12. Be respectful. When experiencing a new culture, don't enter with an air of superiority, complaining about things that are different than what you are used to back home. I have heard tourists being rude to native tour guides. I've read about foreigners carving their initials into the historic coliseum or destroying precious works of art. There are frequent grumblings about the less powerful air conditioning, lack of ice-cold beverages, and rooms not meeting an individual's every whim.  Remember that you are a guest in a country that warmly welcomes you to explore its historic contributions to the world.  Embrace this experience with an open mind, a loving heart, and an insatiable thirst for learning, and Italy will in return, will share with you its wonders, and give you a memory that will last a lifetime.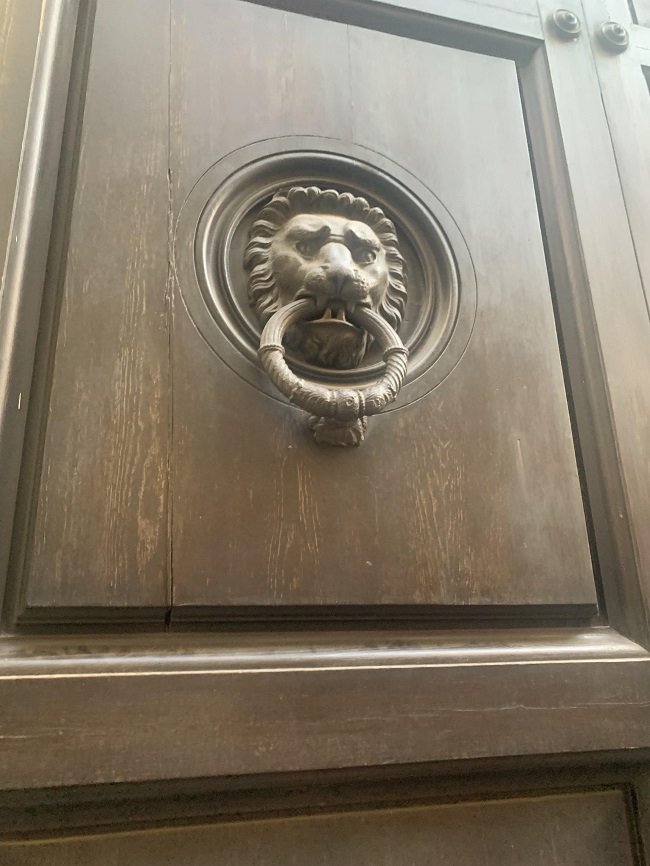 Raeleen D'Agostino Mautner, Ph.D. is the author of the soon-to-be-released book 45 Ways to Live Like an Italian: Italian-Inspired Self Care Traditions for Everyday Happiness (Sourcebooks, Inc). Available now for pre-order on Amazon and BN.com.  www.RaeleenMautner.com; [email protected]