Interview by Anna & Maria  Sciacca
L'Idea Magazine: In your creative work as a designer of elegant pieces of furniture and home decorations, from where do you take inspiration to realize them?
Ralph Pucci: We take inspiration from everywhere. Architecture, museum, books, travel, music, film. Anything that grabs your eye, the spirit of something you like.
L'Idea Magazine: Do you look at abstract or realistic forms for your pieces of furniture?  And do you have favorite forms and colors?
Ralph Pucci: We tend to like more abstract forms, we are drawn to sculptural images and pieces like Jean Arp, Brancusi, and Picasso. We also like the shapes of Giacometti, he's one of our giant heroes here. It's a combination. As far as colors, we typically work in blacks, whites, greys, and some accents of blues, but many of our artists use a lot of colors, like India Mahdavi, and Hervé van der Straten. There is certainly more color now than a couple of decades ago!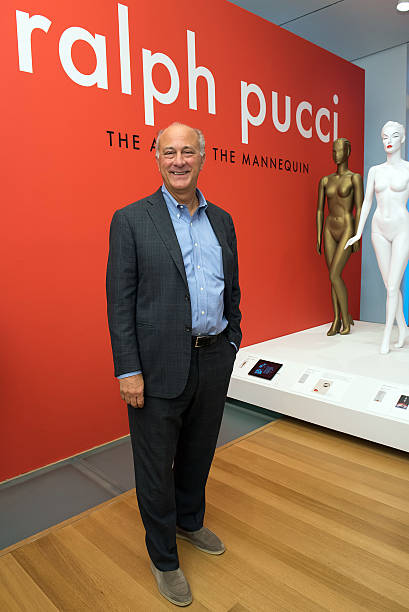 L'Idea Magazine: Are your furniture articles exclusives? Is each piece unique?
Ralph Pucci: Some of our pieces are made only in limited editions of 12 or 24 or up to 100. The majority are unlimited. When we do exclusives they are typically in marble or bronze.
L'Idea Magazine: In the collections, we've seen there are also many pieces of furniture realized by worldwide artists, do you also design the furniture in collaboration with other artists? 
Ralph Pucci: We design almost everything in collaboration with other artists, although we are growing our in-house collection, made in our sculpture studio in NYC.
We also represent designers' collections, exclusively in the US, like Mahdavi, Eric Schmitt. Our business in furniture started because Andrée Putman asked us to show her work in the US.
L'Idea Magazine: Are your furniture articles made of different materials? Could it be possible to realize a lamp covered with gold lamé sequins, like an evening dress?
Ralph Pucci: We work in all different materials, our own Plasterglass, wood, bronze, glass, marble. We have never done sequins, but we never say never.
L'Idea Magazine: In your collections, which is the selling price of a lamp or a coach?  And what does the price depend on?
Ralph Pucci: Prices vary, depending on their edition number and material. Plasterglass, which is made in-house, is our entry-level and then it works its way up when a work is made of bronze, marble, or parchment.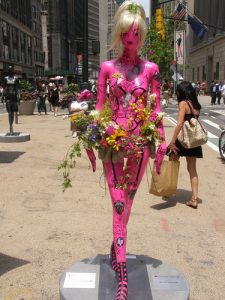 L'Idea Magazine: Do you have private collectors, hotels, museums, that buy some of the furniture articles from Ralph Pucci International?   In Italy in which towns there is an opportunity to see your furniture articles?
Ralph Pucci: We would love to show our work in Italy, it would be a dream for us, anywhere in Italy. We don't have our sites on anything specific, but hopefully, within the next 5 years, there will be an opportunity!
L'Idea Magazine: You started your work as an artist in the mannequin manufacturing, at the Pucci Manikin Company, creating a series of collections such as "Workout", "Olympian goddess", "Avalon", "Lady", did the physical attributes and expressions of your mannequins change for each collection?
Ralph Pucci: Mannequins always had to change with and reflect the times, and the designer or artist we worked with.
L'Idea Magazine: You have realized a series of mannequins, for Catwalk, Sidewalk in New York? It has been an original idea to see mannequins on the streets; will there be another fashion show?
Ralph Pucci: That show was to promote the Made in NY fashion industry, it was Fern Mallis' idea. I don't think there are other plans but maybe there would be something about made in NY in the furniture world, bringing the furniture to the streets.
L'Idea Magazine: Your name Pucci has Italian origins; from which region of Italy is it?
Ralph Pucci: All four of my grandparents came from Italy, and my father lived there till he was 7 before coming to the US. My dad came from Avellino near Naples, and my mother's parents came from Lucca.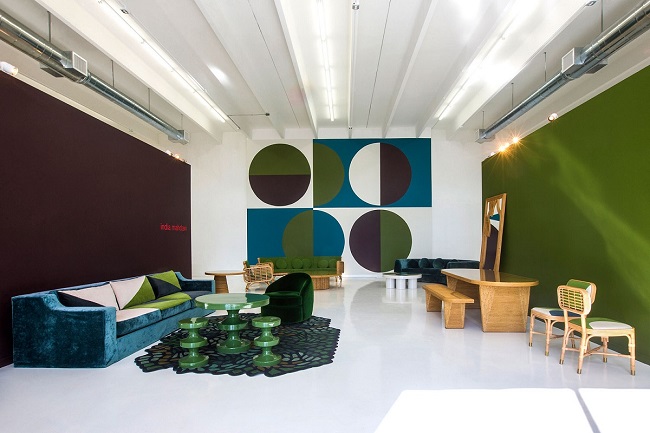 L'Idea Magazine: Do you have a great showroom in New York, is it a place where the pieces of furniture are created, realized, and exhibited in expositive spaces?
Ralph Pucci: Our galleries, we have three, are critical to our brand. We like spaces that are raw and unfinished but with a lot of soul. We like our presentations to have a lot of breathing room for you to walk around, and see the quality of the work. A simple vignette that tells the story of how special the pieces are.
L'Idea Magazine: Which are your next projects? Can you anticipate us something?
Ralph Pucci: We are doing a lot of work in our sculpture studio, we have just introduced a collection with Architect Lee Mindel and this summer French designer Elizabeth Garouste will come to the studio. We hope to expand on the international team of designers that we work with.
Maybe an exhibition of your artistic work of furniture, sculptures and mannequins in Italy"? It would be great!