By Tiziano Thomas Dossena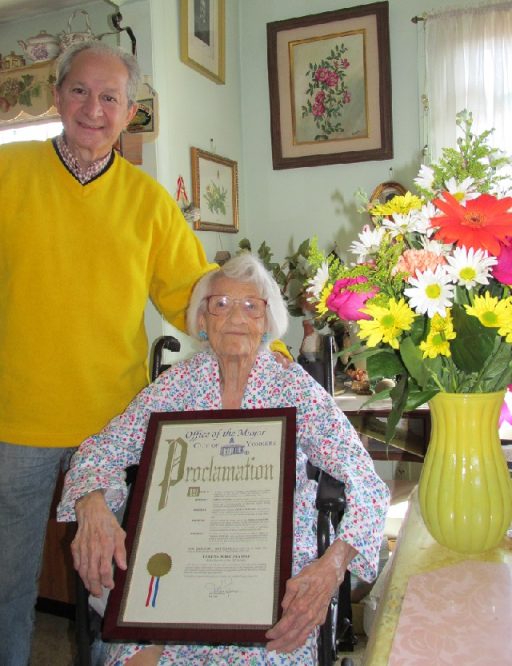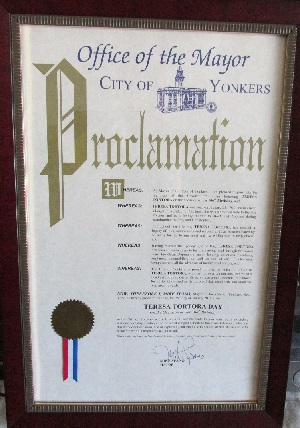 Teresa Matuone-Tortora, a lifetime Yonkers resident, has celebrated today her 106th birthday with her open smile and great attitude, pointing out the factor that she never catches a cold or get sick in any manner. Her memories of when she was a young lady and she would walk from Yonkers to White Plains alongside the Bronx River Parkway every weekend are vivid. She narrates them with enthusiasm, just as anything else she voices. Her smile is contagious and she finds a way to see positive in everything around her, a rarity among people of any age.
The City of Yonkers has decided to honor Teresa on the occasion of her 106th birthday because "throughout her life she has created a legacy of love, compassion and respect, and has been endeared by so many for her loving spirit and her willingness to help others…"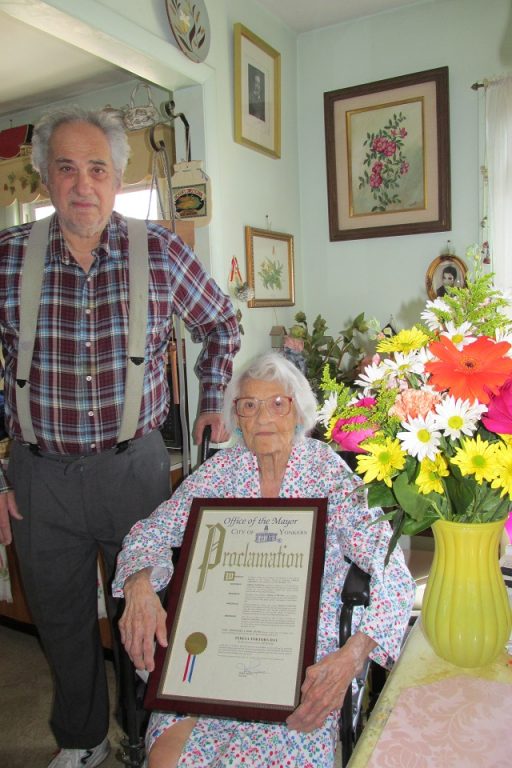 "…having reached the 'young' age of 106, Teresa Tortora has been an eye-witness to history…" Hence, "the City of Yonkers is proud to raise its voice in tribute to Teresa Tortora, who has, for over ten decades, exhibited a steadfast commitment to life, serving as a quintessential role model for all to follow and as a living proof that good will and kindness reap great rewards."
The Proclamation concludes by stating Teresa made the world a "brighter place for us all" and, having met her a few times, I certainly agree with that. Happy 106th Birthday, Teresa!
(This article previously appeared on Yonkers Rising Weekly magazine. Feb. 2nd, 2018)