Intervista della rivista Christopher al nostro Direttore Editoriale Tiziano Dossena
Il maggio scorso, la rivista online Christopher ha intervistato il nostro Direttore Editoriale riguardo la nostra rivista e le altre attivita` editoriali legate ad Idea Graphics LLC.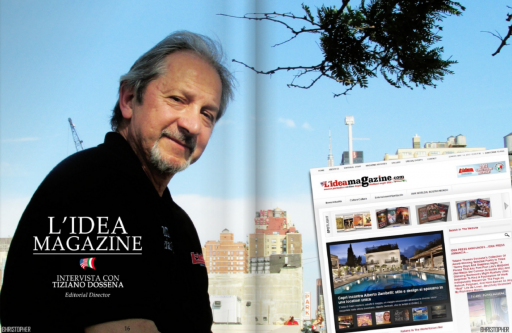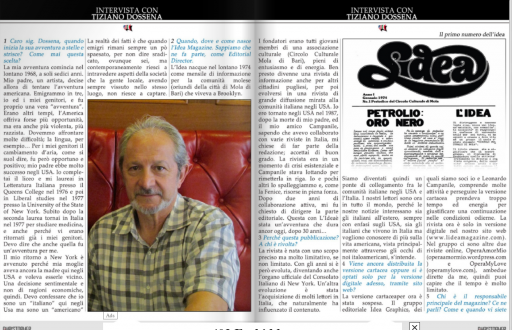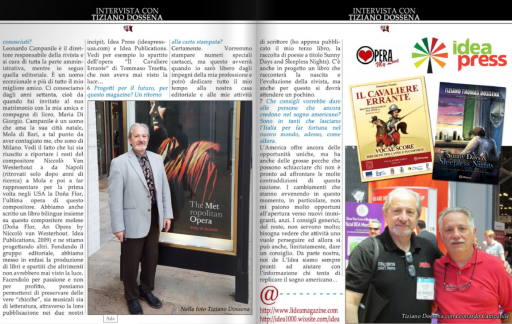 Ecco il link all'articolo: CHRISTOPHER, INTERVISTA A TIZIANO DOSSENA
About Author
Editorial Staff USA
The opinions expressed in our published works are those of the author(s) and do not reflect the opinions of L'IDEA MAGAZINE, Idea Graphics or its Editors.
IDEA PRESS ANNOUNCES…/IDEA PRESS ANNUNCIA…
SOME GRIEF, SOME JOY
By Leo Vadalà
----------------------------------------------------------------- Immigration to America is a dream fulfilled for a young Italian teenager and the beginning of a saga that will challenge the reader with its many surprising developments. This novel, drafted as a memoir, will make you root for the protagonist, cry for him and wish for his success while keeping you completely absorbed by the twists and turns of his life path. A masterpiece of narrative exploits that combines all the emotional conflicts of the immigrant`s life with the joys of love and an unexpected tragedy to create a perfect novel..