Valentina Lo Monaco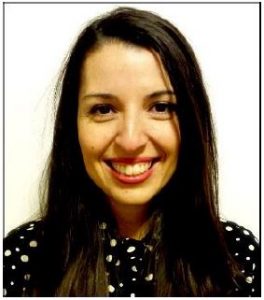 Valentina Lo Monaco  e` una traduttrice freelance inglese – italiano che offre servizi di traduzione editoriale e settoriale. Appassionata di letteratura e scrittura, si e` specializzata in traduzione editoriale. Inoltre ha una pluriennale esperienza lavorativa presso aziende internazionali, dalla quale ha acquisito piena padronanza del linguaggio settoriale-commerciale; si occupa pertanto anche di tradurre lettere commerciali, presentazioni, manuali, materiale formativo ecc. Collabora con aziende del settore di formazione ed e-learning, per le quali ha tradotto (e continua a tradurre) storyboard, materiale formativo e articoli.
The opinions expressed in our published works are those of the author(s) and do not reflect the opinions of L'IDEA MAGAZINE, Idea Graphics or its Editors.
IDEA PRESS ANNOUNCES…/IDEA PRESS ANNUNCIA…
JUST CALL ME LUCKY
By Elizabeth Vallone
----------------------------------------------------------------------------Written in the first person, as a memoir, this book by Elizabeth Vallone narrates the fascinating life of Hezekiah Easter, the first African American Legislator of Rockland County. In it, you will discover a man with many talents, most of them kept private, who achieved so much in a period in which being African American would put you at disfavor in a society that was still evolving, ever so slowly, from its dark past of human slavery.