Valentina Lo Monaco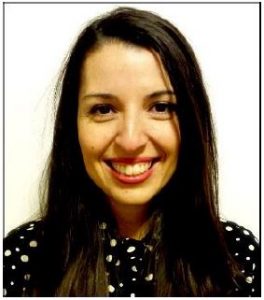 Valentina Lo Monaco  e` una traduttrice freelance inglese – italiano che offre servizi di traduzione editoriale e settoriale. Appassionata di letteratura e scrittura, si e` specializzata in traduzione editoriale. Inoltre ha una pluriennale esperienza lavorativa presso aziende internazionali, dalla quale ha acquisito piena padronanza del linguaggio settoriale-commerciale; si occupa pertanto anche di tradurre lettere commerciali, presentazioni, manuali, materiale formativo ecc. Collabora con aziende del settore di formazione ed e-learning, per le quali ha tradotto (e continua a tradurre) storyboard, materiale formativo e articoli.
The opinions expressed in our published works are those of the author(s) and do not reflect the opinions of L'IDEA MAGAZINE, Idea Graphics or its Editors.
IDEA PRESS ANNOUNCES…/IDEA PRESS ANNUNCIA…
SOME GRIEF, SOME JOY
By Leo Vadalà
----------------------------------------------------------------- Immigration to America is a dream fulfilled for a young Italian teenager and the beginning of a saga that will challenge the reader with its many surprising developments. This novel, drafted as a memoir, will make you root for the protagonist, cry for him and wish for his success while keeping you completely absorbed by the twists and turns of his life path. A masterpiece of narrative exploits that combines all the emotional conflicts of the immigrant`s life with the joys of love and an unexpected tragedy to create a perfect novel..