Valentina Lo Monaco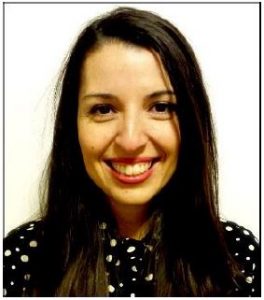 Valentina Lo Monaco  e` una traduttrice freelance inglese – italiano che offre servizi di traduzione editoriale e settoriale. Appassionata di letteratura e scrittura, si e` specializzata in traduzione editoriale. Inoltre ha una pluriennale esperienza lavorativa presso aziende internazionali, dalla quale ha acquisito piena padronanza del linguaggio settoriale-commerciale; si occupa pertanto anche di tradurre lettere commerciali, presentazioni, manuali, materiale formativo ecc. Collabora con aziende del settore di formazione ed e-learning, per le quali ha tradotto (e continua a tradurre) storyboard, materiale formativo e articoli.
The opinions expressed in our published works are those of the author(s) and do not reflect the opinions of L'IDEA MAGAZINE, Idea Graphics or its Editors.
IDEA PRESS ANNOUNCES…/IDEA PRESS ANNUNCIA…
Gilda, Promise Me
By Cav. Gilda Battaglia Rorro Baldassari, Ed.D ------------------------------------------------------- Gilda makes her way around the world and experiences the ups and downs of a career in civil rights and public service. She brings you into a conversation where her present speaks to her past, whipping up stories that attract and sustain attention while documenting a life full of adventures few women of her time could have had. With a conscience shaped by her ancestors and a curiosity piqued by modern opportunities, she navigates a man's world with courage and class. Told in a unique voice, Gilda, Promise Me is full of life, love and faith in God and the USA.