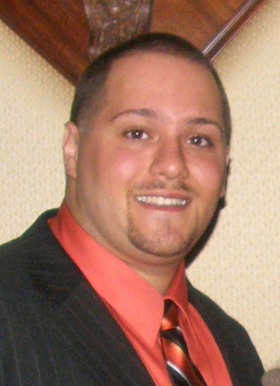 Dominic Anthony Campanile was born on November 11, 1986 in Brooklyn, New York. He discovered his artistic side at a very early age, drawing everyday. His abilities were noticed in school by his instructors at the age of 10. Dominic was entered into a contest with other students his age, and his work was selected to appear in the Brooklyn Museum, where he received an award.
Always involved with L'Idea since a child, Dominic was asked at age 12 to layout the magazine for the first time by his father, Leonardo, Editor-in-Chief of L'Idea. Simple was his work at first, but he gained a passion for the task at hand and strived ever since to better his abilities. Over the next 13 years, he would help shape L'Idea Magazine into what you see in the first issue of Volume III, released this October. The progression of design is clearly seen over the last 50 issues of the magazine.
Dominic never took a class during his early years and self taught himself the necessary computer programs he needed to accomplish the task of creating a layout for a magazine. His natural creativeness coupled with his gift to adapt the appropriate color schemes made his efforts easier. He honed his abilities in 2004, attending Katherine Gibbs School in New York City. He graduated with an Associates Degree in Visual Communications in 2006.
In 2008, he co-founded Idea Graphics, LLC, a graphic design and print company. Through this company, L'Idea Magazine is produced. The reach of Idea Graphics, LLC extends along the east coast of the United States from New York to Florida, with a large range of cliental.
Dominic has also co-founded two publishing houses, Idea Publications in 2009 and Idea Press in 2012. He is the lead graphic artist for both groups, which have so far published novels, poetry books, children's books, short stories and more.
Dominic has a love for the Italian-American community and culture and is proud to be apart of L'Idea Magazine and what it stands for.
His goal is to continue the work his father helped start and continued for over 35 years. One day he hopes he can pass it on to his sons or daughters. He has already put in a substantial amount of work into the community but he also feels there is more and better yet to come.