BUON NATALE!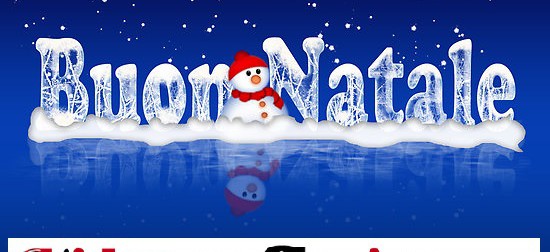 Buon Natale e felice Anno Nuovo 2016 a tutti i lettori!!!
Merry Christmas and a Happy New Year 2016 to all our readers!!!
About Author
Editorial Staff USA
The opinions expressed in our published works are those of the author(s) and do not reflect the opinions of L'IDEA MAGAZINE, Idea Graphics or its Editors.
IDEA PRESS ANNOUNCES…/IDEA PRESS ANNUNCIA…
GEORGE WASHING MACHINE, PORTABLES, & SUBMARINE RACES My Italian-American Life
By Michael Cutillo
---------------------------------------------------------------------------- Michael Cutillo has been a professional writer, mostly as a journalist, since 1982. In addition… Michael always felt his Italian roots deep in his veins… …What better way than to combine the two – a writing career and love of his heritage – into a new adventure? …In this book, you will read of his many adventures in Italy with friends, especially with family he had never met before… Enjoy and share the beauty of his encounters in each one of the vignettes. Buon viaggio! From the Preface by Sal Moschella