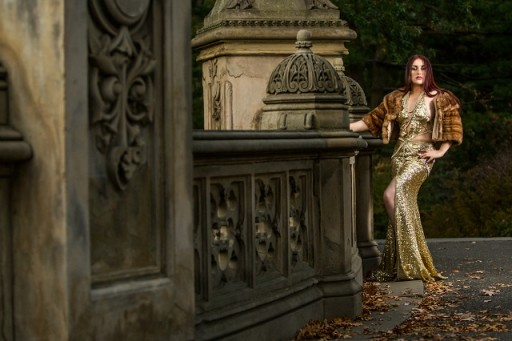 Italian Fashion Journalist Viola Manuela Ceccarini also know as "ViVi" poses for photographer Don Pittman at the Loeb Boathouse in New York City.
Don Pittman aka Mr. Don Photos, better known as the Triple Threat for his expertise of a life long career as a Hairstylist, Make Up Artist and Photographer envisioned a series of timeless photos that recall the classicism Era, expressed through order, harmony, equilibrium and the attention for the proportion.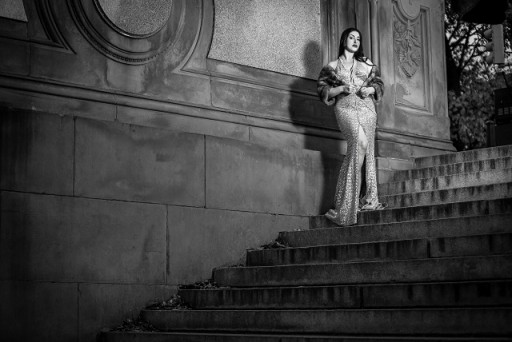 He certainly knows how to take photos that stand the test of the time!!
Ceccarini appears to be in a Leonardo Da Vinci portrait.. a beauty of "ancient times", posing in a shimmering golden dress designed by Celebrity Fashion Designer Moussa Dia, owner of Versailles Boutique which is located in Brooklyn right in front of Barclays Center at at 194 Flatbush Avenue.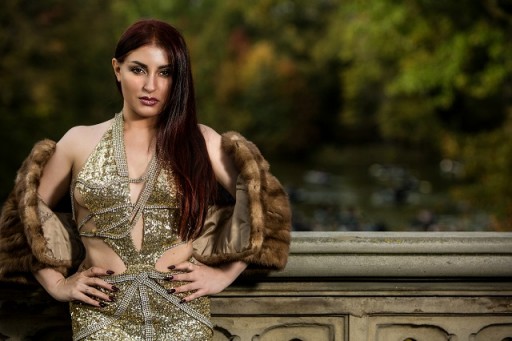 VERSAILLES – This is totally by chance that Moussa DIA, a new York designer with Senegalese origin falls in fashion, detected by a designer at The Village. He graduated from FIT (Fashion Institute of Technology) and later bought the brand Versailles and develop it. The shop quickly became a place-to-be for the American jet-setter . Now he's working for Americans biggest stars like: Natti Natasha, KMichelle, Yandi Smith, Beyonce, Mary J Blige, Lil Kim, Erica Mena, Hennessy and JuJu from 'Love and Hip Hop', Tahiry, Trina, Renee G and Natalia Guercio from Mobwives and the list goes on…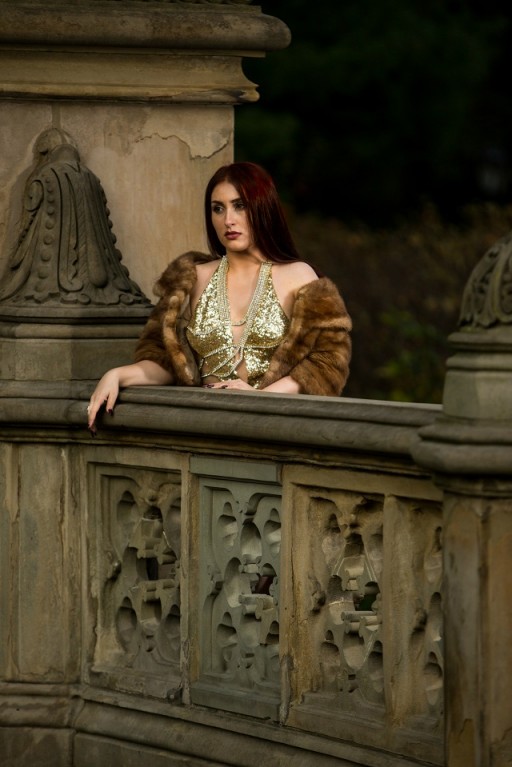 Viola posed on The iconic Bethesda Terrace overlooking the Bethesda Fountain with the famous Angel of the Waters statue atop. The statue references the Gospel of John, which describes an angel blessing the Pool of Bethesda and giving it healing powers.
Model: Viola Manuela Ceccarini
Photos Credit: Don Pittman
Light Man: Dave Smith
Fashion Designer: Moussa Dia
Article by Massimo Tagliabue
Viola Manuela Ceccarini IG: @iamviolavivi
Don Pittman NYC Beauty and Fashion Photographer: [email protected] Versailles Brooklyn: [email protected]
Gallery