Interview by Tiziano Thomas Dossena
Michael Amante was ranked the number one selling Classical Artist in Billboard Magazine 2001-2002, nominated for regional Emmy Award for Self-titled PBS Special, recipient of the State of New York Governor's Award for Excellence, guest radio host WICC in Bridgeport CT, featured Artist on major networks including ABC, PBS, NBC, CBS, TBN, FOX, The Food Channel and other national affiliates, and performed in a host of the nation's most distinguished and recognized performing arts venues, casinos and establishments including Lincoln Center and Carnegie Hall. Additionally, some of his recipes were published in PASTA magazine, as a living proof that the Italian roots in him are alive and strong. He has appeared in many TV movies and musical., Illustrating, drawing, photography have been passions of his as far back as he could remember, and in June of 2018, Michael had his first gallery premiere and showing of selected photographs and graphic designs at the Bilotta Gallery in Ft. Lauderdale, Florida. What other activities does he have? We thought that an interview would answer that question for us, so we contacted him and sat down for a pleasant conversation….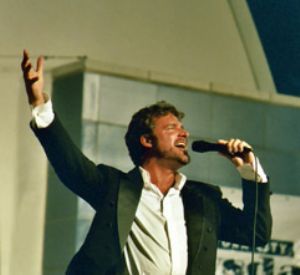 L'IDEA:  Michael, at what age and how did you start being in the singing business?
Michael Amante:  I think that when the doctor delivering me gave me a whack, I started singing instead of wailing. There have been milestones however. The first was when I was six and the good sisters of St. Ann's Catholic School were looking for a boy to sing the role of "Oliver" in a live recording they were producing. Music was already playing a role in my life as I loved listening to classical masterpieces at home. Also, my father sang around the house. Needless to say, they found their singer.  Then while in high school, I started singing in area rock bands, then regional theatre, local radio commercials, and solos for church services. It was in a church that a musical director by the name of Warren Ottey first recognized my pipes were well suited for Opera. Plus singing in Italian seemed like a good way to attract women.
L'IDEA: Why do they call you "the People's Tenor"?
Michael Amante:  It's hard to determine why the media likes to label you as this or that but I believe that it's because I did not come up through the ranks of Julliard or a major music conservatory. I sing everywhere and for anyone. God gave me the equipment and the desire to "make a joyful noise" and I worked hard to make the best and loudest sound possible.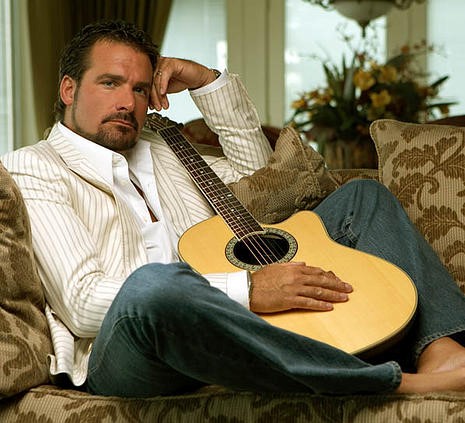 L'IDEA: With opera names such as Pavarotti and Corelli giving you and your voice high praise, and having been nominated by Billboard Magazine as the number one classical artist in 2002, what made you decide to become a "crossover singer" and not stick to opera and classical music alone?
Michael Amante:  I would have to say that I have always been a cross-over singer. There were those individuals, like Franco Corelli, who wanted me to sing nothing but classical and opera, but the "damage" was already done growing up listening to 70's and 80's bands like Foreigner, Journey, Styx, Kansas and many others. I thought that as long as I was using proper technique and not straining my cords, I could pretty much sing whatever I wanted. Opera, Gospel, Broadway, Standards and Rock were all in my wheelhouse.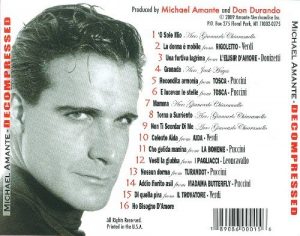 L'IDEA: You also appeared in many TV movies (too many to mention). Do you feel more comfortable in the singing role or in the acting one? Will you continue your acting career? (Please mention whether there is something going on with that; a film, theater, etc.…)
Michael Amante:  Singing is something that I am completely confident doing. Acting, especially for Musical Theater, is another art form that I truly enjoy. I don't get as many opportunities to do a whole lot of that while living in Florida. However, not too long ago I was cast in a lead role as "The American" in the musical CHESS for an equity theatre in Naples, FL. I imagine that I will do much more live stage work as my three children get older and become more independent.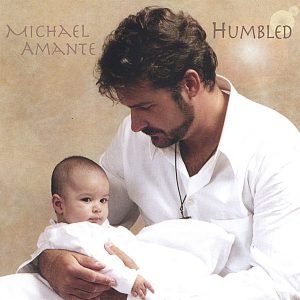 L'IDEA: You received an Emmy Award nomination for your television special. What was the program about? Do you have any other similar projects in the making? Any new recordings?
Michael Amante: The PBS special actually was born out of a concert in tribute to Frank Sinatra which, involved many other performers.  After I came onboard singing "Nessun dorma" from Puccini's Turandot and other Italian favorites, the focus kind of switched towards me. Producers who attended that concert approached me and asked me about doing a program for PBS and we started filming various locations soon after. The Emmy nomination took me by complete surprise. After filming, I just went on with my life without giving much thought that it was so well received. Subsequently, PBS had me jetting around the country in order to help them with pledge drive campaigns.
I am just now trying to get a new Christmas recording completed. I was hoping to get it all finished this season, but my friend and keyboard player developed a health crisis.  He's better at this time but it did throw us off schedule and I would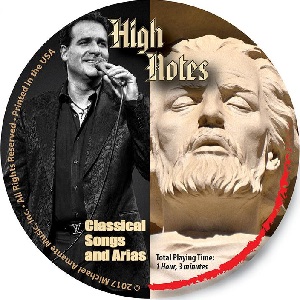 have been uncomfortable replacing him.
L'IDEA: The critics have spoken of you as "The Prince of the High C's" What are they referring to, when they say that?
Michael Amante:  I suppose they are referring to my natural tenor high notes and the ease in which I can produce them. I have always been able to sing really high. Some other tenors work their way up from Baritone and Bari-tenor. A high C is pretty easy for me on any given day. On the days that my voice is really fluid, I can go up to "F" above high C, which is just ridiculous, and even though it's just a few notes above, it's miles away!
L'IDEA: What was the opera's role that you loved the most to perform? Why?
Michael Amante:  My favorite operatic role is "Edgardo" from Donizetti's "Lucia Di Lammermoor." The music is so full of angst, torment and weight. It's not an easy role to perform, but that's what makes it so great. Some day I'd like to perform "Andrea Chénier" by Giordano, but that opera is not produced very often. If we're talking Puccini, then "La Bohème" is the ticket – great music, especially for the tenor and soprano. It's so full of passion and pain.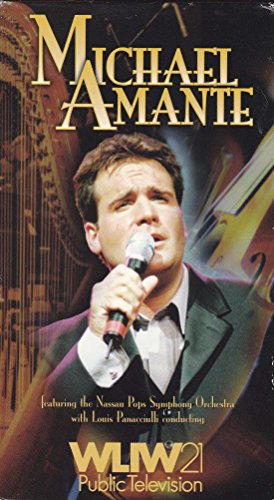 L'IDEA: You also performed in numerous musicals. Which one was the most significant performance for you and why?
Michael Amante: People really respond when I sing from "Phantom" but "West Side Story" will always have the deepest affect on me personally. The music is just genius and the first time I was cast as "Tony" I had the best experience. And my "Maria" was absolutely brilliant and amazing. Even the newspapers caught our excitement for the music and each other. Singing from that show still moves me after more than thirty years of singing it for the first time.
L'IDEA: You now formed a tribute band called Michael Amante's Rock Opera. Could you tell us more about that?
Michael Amante: Well, it's not just nostalgic for me. It takes me back to a time when I was much more carefree and had no real responsibilities other than hitting the high notes. So it's almost like therapy for my soul. I'm singing all the tunes that were so important to me as a teenager. Luckily, I can still hit the notes! I just can't stop myself from listening and singing that music. We might change the name to just AMANTE which, means lover in both Italian and Spanish. That covers the whole deal, I think.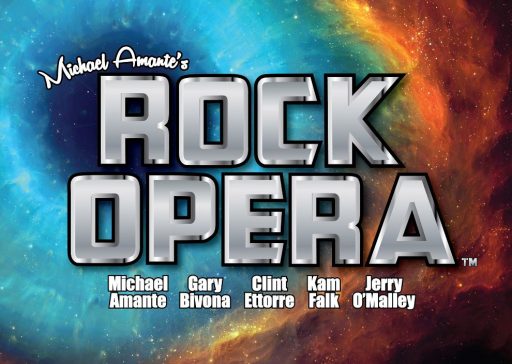 L'IDEA: You also had an experience as a Tenured Crisis Intervention counsellor. What did that teach you? (Please talk about that job's duties also)
Michael Amante: Yes, I worked for the Syracuse City School District for about ten years. Even though I taught at a number of different locations, I found that the children, many of whom had serious issues emotionally and sometimes physical ones, responded favorably to both music and art. Thankfully, I am skilled in both areas. I was largely responsible for engaging students who were "acting out" or had disruptive behaviors that needed to be managed and modified in order for them to return to class. I would sing to them and draw pictures of their favorite superhero or cartoon character to temporarily pull their attention away from what was upsetting them at the moment. Once I had their interest, I could talk to them about how they were feeling and chart a path back to their regular classroom. I provide that moment of relief for my audiences as well. It may be transitory, but it's very necessary.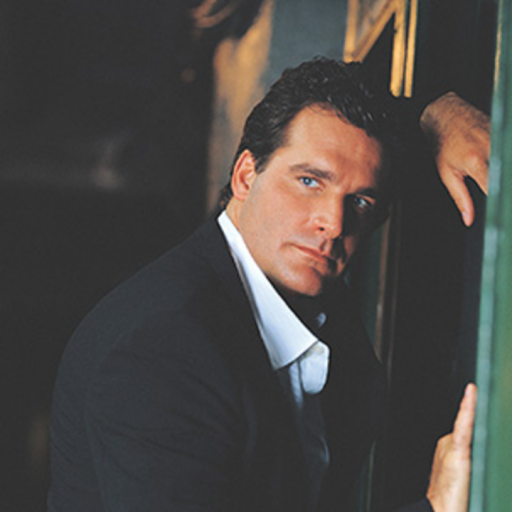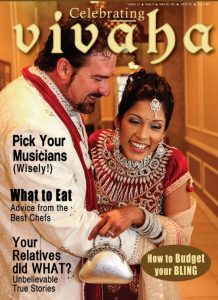 L'IDEA: How do you believe you can make a difference in today's world?
Michael Amante: Life is often challenging and at times, downright hard. While the stresses of life affect people differently, it affects us all. Rich man, poor man, black, white or brown – we all have very similar needs, wants and desires. We all need a break, even for a moment, from the daily routine and struggles that all humans have in common. The music that I make is meant to encourage, uplift, energize and provide comfort for the listener. While it may not solve the world's many issues or provide a lasting peace among the nations, it might just inspire someone or everyone to do just that. As I visual artist, I can create images that last as long as you have it in front of you. It's a commodity, a product. Apart from recordings, music is ethereal. It's a string of small moments temporarily suspended in time and space. If you are moved by a ringing high note or a particular phrase of melody, it's here only for a moment, and then it's gone.  But the memory of it can last a lifetime.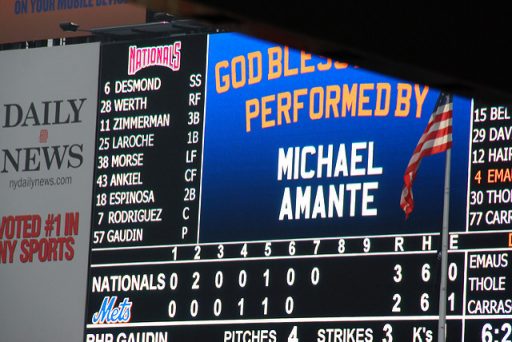 L'IDEA: How much do you believe being of Italian origins influenced you in your career choices? Do you have a message for our Italian American readers?
Michael Amante: Italians have strong family bonds, love music and art, and are passionate and passionately stubborn about life. These values have governed all of my decisions, relationships, my aspirations as well as my sorrows. Many culturally strong communities have this as well. My message to Italian Americans is to not let those cultural elements fade into nothingness or become meaningless. Learn to speak Italian, cook Italian recipes and study the history of music and art while supporting those who are doing their best to keep those vitalities alive. It's up to them to maintain the importance of Opera, classical music, painting, sculpture, literature, etc. Without these things, we may as well be like something out of the Matrix films – living batteries for some other entity.