Italian Canadian-American musician, Michéal Castaldo will release an original Reggaeton song in his native Calabrian language. Spetu Pe Tia (Waitin' for You) will drop on Spotify and all major digital streaming platforms on September 2. It brings a blend of musical cultures: Spanish, Puerto Rican, Jamaican, and Calabrian.
Castaldo's Spetu Pe Tia, which translates to Waitin' for You, originally charted on the Gavin Report with his band, Lives of a Cell, in the mid-1990s with English lyrics. "Although it is now sung in the Calabrian language," Castaldo notes, "it keeps the energy and nuance of the original charting English version."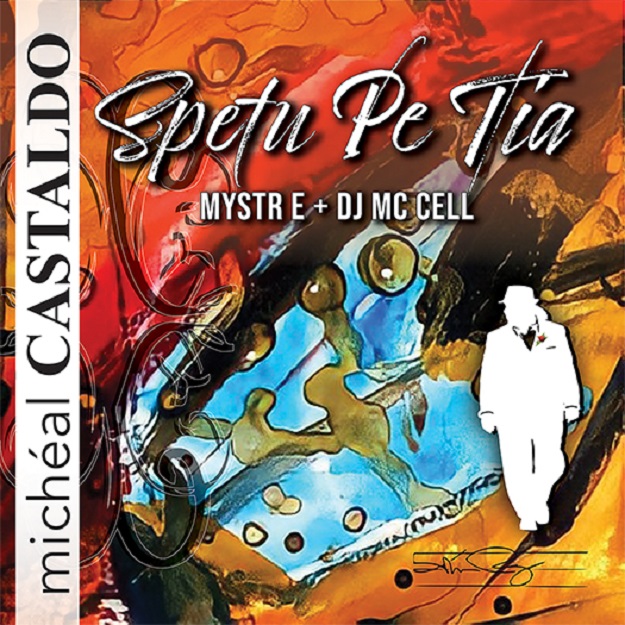 The artistic cover design by Donna Rega, an abstract artist from Jersey City, pays tribute to several Reggaeton-Flamenco pop artists, such as Enrique Iglesias, Benji & Fede, Luis Fonzi, Demarco Flamenco, Juan Magan, Decai, Kendji Girac, Alvaro Soler, and Josh Acosta. The song, produced by Majestic Castle Music Productions, features Italian Flamenco guitarist, Francesco Grant-Energipsy.
Known for his crossover Italian ballads and Italian versions of popular hits from various genres, Castaldo and fellow Berklee alum, award-winning remixer Mystr E, have created another hypnotic remix dance groove that highlights the Reggaeton beat.
The Calabrian Language
Italy is made up of 20 regions and each region has its own language. When the regions/kingdoms were unified in 1861, the Florentine language was chosen to be the official Italian language.
"My recordings of Flamenco Pop songs are sung in Calabrian; it's my way of preserving the language and telling my stories," noted Castaldo.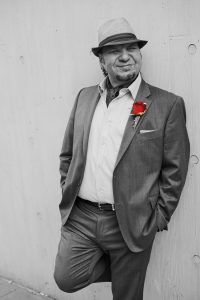 About the Recording Artist
Michéal Castaldo was born in Reggio Calabria, Italy, and immigrated to Canada with his family when he was a young boy. He studied music at Berklee College of Music in Boston. As a vocalist, he has toured North America and Europe, including performances at Carnegie Hall, Lincoln Center, the Rainbow Room, Shea Stadium, Toronto's Queen Elizabeth Theatre, and Italy's Teatro F. Cilea and Pescara Opera House.
About the Cover Image Artist
The cover image of Spetu Pe Tia was created by Donna Rega, an abstract artist from Jersey City, New Jersey. Her artwork is done using mixed mediums. Donna draws and paints snapshot angles to create different art forms. Having a broad perspective on the arts gives her the freedom to interrelate elements of color, line, and texture when creating unique works of art. Donna holds a BFA from New Jersey City University in painting and drawing.
About the Engineer
Elliott Thomas, aka Mystr-E, is a mix engineer and producer based out of Tuscaloosa, Alabama. After graduating from the Berklee College of Music, he moved to New York and began touring as a keyboardist for freestyle artists, The Cover Girls and Lissette Melendez. He then worked at several mid-major studios as a recording and mix engineer and producer. His clients included Nona Hendryx, Mos Def, Talib Kweli, Angie Stone, Monie Love, Asheru, Dres (Black Sheep), Mark Middleton (Blackstreet), Lumidee, Malik Pendleton, Prestige and Youngblood (The Hitmen), and others.
Credits
Music for Waitin' for You was written by Michele Castaldo and Stein Berg Svendsen. Calabrian lyrics were written by Michele Castaldo. It was produced by Stein Berge Svendsen and Michéal Castaldo. This digital release of Spetu Pe Tia is credited to Mystr E + DJ MC Cell, with engineering by Eliott Thomas. Additional engineering by Stein Berge Svendsen, Francesco Grant, and Ric Schnupp.
Flamenco Guitar accompaniment was performed by Italian musician Francesco Grant-Energipsy. Canta Flamecno is performed by Alfonso Mogaburo Cid. The 'Spetu Pe Tia CD image was created by abstract artist Donna Rega. Spetu Pe Tia CD cover was designed by Sitka Creations, and Michéal Castaldo's "Silhouette" photo credit by Mark Kopko.
Spetu Pe Tia is available at digital online music e-tail stores worldwide and to stream on Spotify, Amazon, iTunes, Apple Music, Tidal, Deezer, and YouTube.
LinkTree: https://linktr.ee/castaldomicheal
Follow Michéal Castaldo on Spotify: https://tinyurl.com/Follow-Castaldo-Spotify, where his recent popular single releases Baila Morena Remix, Riu, 'Na Muri, and Hotel California Remix were included in Spotify's prestigious "Discover Weekly Playlist." Look for the release of a special instrumental "chill" version mix, called "Calabrian Chill," coming soon.
For further information and to book Michéal and his La Dolce Vita Band, contact: Majestic Castle Music Productions at [email protected] or call toll-free at 877-642-7271.