Reviewed by LindaAnn Loschiavo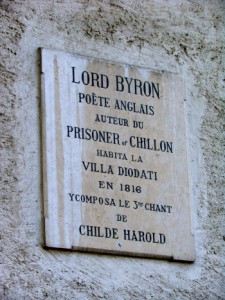 Missed your engraved invitation to spend the summer of 1816 on Lake Geneva with Lord Byron, Shelley, Mary Godwin, and their entourage? Composer Mira J. Spektor, founder of The Aviva Players, wants to invoke their spirits and make it up to you.
First a little background.  Lord Byron [1788— 1824] rented the Swiss mansion Villa Diodati and vacationed there with his moody physician, John Polidori [1795—1821]. Mary Godwin [1797—1851] and Percy Bysshe Shelley [1792—1822], renting nearby, dropped in often. Thanks to unseasonably cool, rainy June weather, the friends holed up for three days inside the villa, spinning ghost stories to pass the time. Only two narratives were completed and published. Mary's monster tale became "Frankenstein" and Polidori's title was "The Vampyre."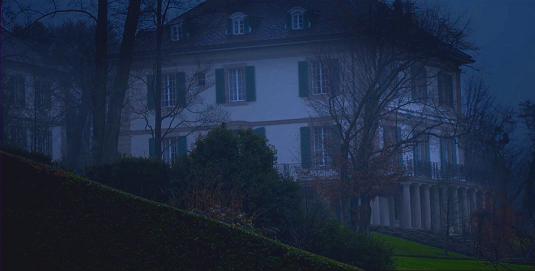 Unfortunately, Dr. Polidori (who was there, pen in hand) is not a character in Spektor's opera, which has been in development since 1993 (or so) and was filmed in 2012 at York Theatre, Saint Peter's Church, New York City. The 73-minute performance starts and ends with an anemic interlude featuring a modern couple not interesting enough to care about. The frame story— —used as a bridge to link the present day to 1816— —concerns an American man (tenor Mike Longo), vaguely ill and awaiting a diagnosis, who forges ahead by train to Villa Diodati with his amiable wife (mezzo-soprano Rachel Arky), where they will morph into characters from the past. Then, at last, the alluring Romantic poets do appear onstage with their ladies, 19-year-old Mary (soprano Angela Leson), and her 18-year-old half-sister Claire Clairmont [1798–1879] (soprano Rachel Zatcoff), along with a maidservant (soprano Hillary Schranze).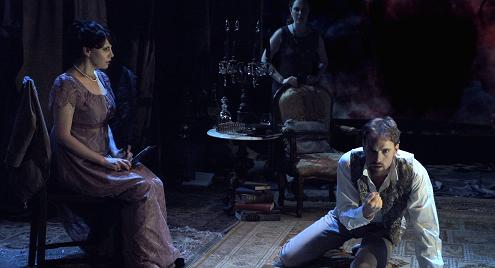 As expected, there is plenty of sublime poetry, each poem sung like an aria. A classic text paired with music sounds like an interesting idea, doesn't it? The question is whether or not the creative team has found a valid new way to illuminate and dramatize the work. That's most definitely not the case with this hybrid. One problem is that the verses written two centuries ago were not intended to show character development nor advance a plot. Consequently, they stop the action cold. Therefore, in order to overcompensate for these poem-pauses, there must also be riveting storytelling, dramatic tension, conflict, inner turmoil. In the most memorable operas, a dilemma must be resolved, a lover's desire is thwarted, a heroine is faced with an impossible choice, and so on. Alas, to its detriment, there is no gripping narrative arc here.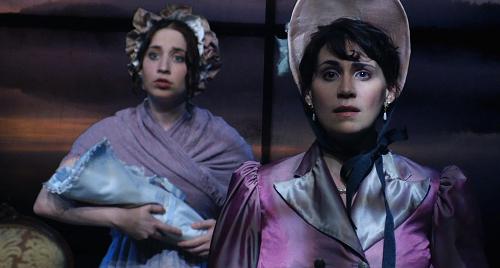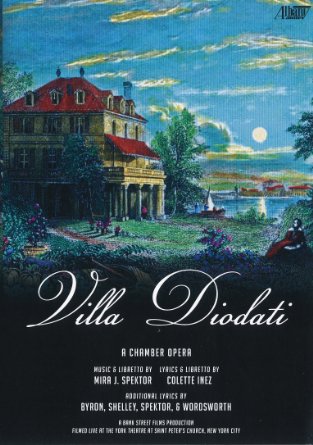 At one point, the shape of a subplot emerges: Claire confides in Mary that she is carrying Byron's child and wants to tell him. Mary disagrees. [Hooray! Conflict!] Then it gets muddled. At first the couple is shown cuddling on the floor, all lovey-dovey. But Claire never tells Byron (tenor Jeremy J. Moore) about the pregnancy. [Why not?] Abruptly he declares it's over because Claire spread gossip about him to reporters. Why raise the thorny issue of a pregnancy and then stifle a confrontation about it? Perhaps Mira Spektor did this to keep the focus on the happier couple, Percy and Mary, and their arias. But without anything amiss between them, there's little to raise the stakes. While there is interesting staging for Mary's nightmarish visions that inspire Frankenstein, the woman herself never quite breathes. In fact, feisty and troubled Claire Clairmont ends up having more narrative and emotional weight than Mary.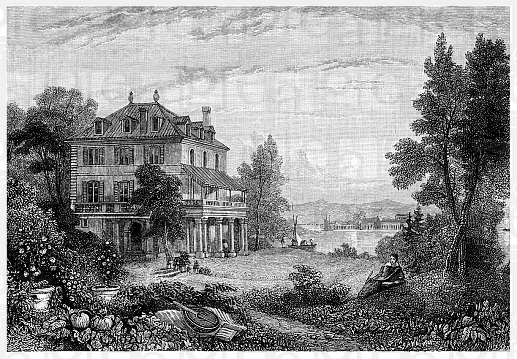 Director Rob Urbinati positioned Rachel Arky, in modern shoes and attire, onstage for the entire production and this was peculiar. Why is this tourist here? Then, without a costume change, she becomes Mary Wollstonecraft [1759—1797], Mary's dead mother. She's given a haunting song about death surrounding her daughter, which foretells who will die and when. It's a good device but it would have been more effective to bring her onstage at that moment and barefoot, like all good ghosts. (The other female characters are shod in period footwear.)
Yes, many of us treasure these poems but the payoff of the music, though sung very nicely, does not save the film from its own stasis and dramatic flatness.
— — — — — — — —  — — — — —  — — —  — — — — —  — —
"Villa Diodati" | Bank Street Films | www.theavivaplayers.org
Mira J. Spektor (music and libretto) and Colette Inez (lyrics and libretto)
The Cast:
Rachel Arky, mezzo-soprano (tourist/ mother);
Angela Leson, soprano (Mary Godwin);
Mike Longo, tenor (tourist/ Shelley);
Jeremy J. Moore, tenor (Lord Bryon);
Hillary Schranze, soprano (maid);
Rachel Zatcoff, soprano (Claire Clairmont);
Arkady Orlovsky, cello; Barbara Ames, piano; produced by Gabriel Nussbaum for Bank Street Films, directed for the stage by Rob Urbinati with musical direction by Barbara Ames.