Dear Friends,
"Meet The Moment" video is a collection of my songs about the COVID-19 pandemic to deliver an important public health message through music.
We have power through prevention!
Measures to reduce infection including handwashing, social distancing, mask wearing and vaccination are essential to protect ourselves and others.
Let's unite Americans, as one team and one nation, and the world to address our global health priority to keep each other safe and save lives!
Let's meet the moment!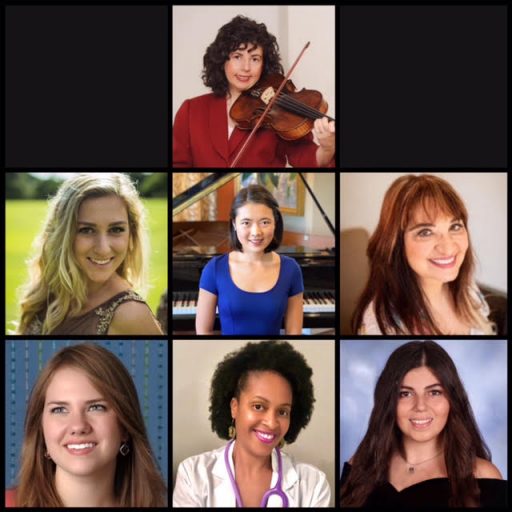 Special thanks and gratitude to Karen Poirier-Brode, M.D. CM, AMWA Artist in Residence, 2020-2021, who contributed her beautiful artistry and video direction. Dr. Poirier-Brode, along with singer and sound engineer Cait Cavarocchi, singer and photo coordinator Lori Horhor, were instrumental to the success of the video, as were talented singers Sydelle Ross, M.D., Vanessa Gehring and Christine Xu. Sincere appreciation to Magda Wojtara for our group collage photo.
Our video features photo contributions of American Medical Women's Association Music and Medicine Committee members, AMWA Humanities Committees, and AMWA and Medical Women's International Association physicians and students from around the world.
We dedicate the "Meet The Moment" video to all our healthcare heroes!
Mary Rorro, D.O.
Chair, AMWA Music and Medicine Committee
Chair, AMWA Humanities Committees