On Saturday, April 22, 2017, the Floral Park Lions Club held a wonderful Just 4 Women Expo titled "It's Your Time to Blossom."  Offering 14 workshops and with enough retailers of all kind to fill the local High School, the Expo was a great success. The workshops offered included practical classes on home organizational skills, such as "How to make a succulent terrarium," "Organize your finances," "Clear your clutter with Feng Shui," and "What's for dinner tonight?"    Personal life management and health had a large share with workshops such as "Integrative approaches to heart's health," "Stress free living," "Get your glow on," "Put your best face forward," "No weights, no jumps, just hardcore results," and the interesting "Text Neck and posture: What you need to know for your family's health," a course on how today's mobile devices and tablets affect your posture and put your family's health at risk. Other workshops approached other problems connected to today's frenetic life: "Eight tips to increase your Facebook & Google privacy and security," "Finding a pathway to a successful career and life," "First-time home buying, selling and refinancing; the secrets to a stress-free transaction," and the trendy "Twenty-one and one-half things to know before self-publishing a book."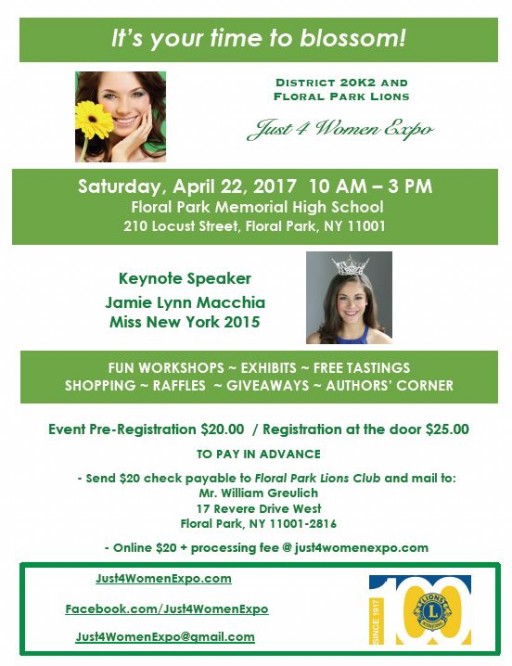 The keynote speaker, introduced by the passionate organizer Theresa Nuccio Whalen, was the intelligent and pretty Jaimie Lynn Macchia, Miss New York 2015. She captured the attention of the large audience with a marvelous and touching speech in which she related the source of her inspiration: her childhood friend Dominic, who always brought a smile upon her face, even in the most unusual situations. His early death of leukemia at fifteen inspired her to volunteer efforts to her personal platform: Inspiring Action Against Pediatric Cancer.
Various authors were also present, talking about their books, signing their copies for their fans, and sharing their experiences. Among them was Linda Costarella with her creation, "The Lady and the Tiger," a brief book aimed at young readers inspired by the short story by Frank R. Stockton "The Lady and the Tiger." Josefa Pace enticed the visitors with her "Finding Patterns," a nonfiction book tracing the paths of four Italian women who immigrated to America in the turbulent years after World War II.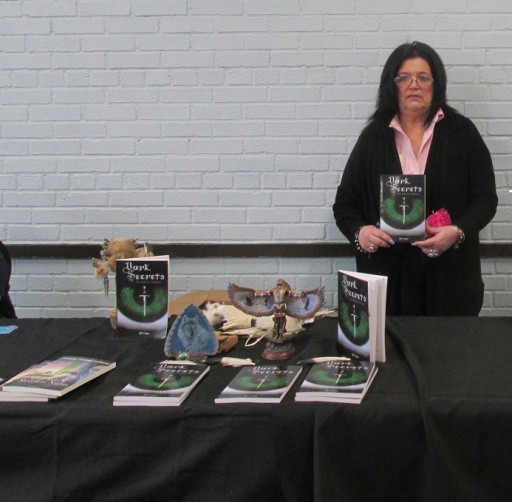 Vampires and other scary creatures had their presence through the spectacular novel "Dark Secrets; A Shaman's Tale," the first of a trilogy of books by Idea Press' newest author, Suzzanne Troiani Piccolo, who is also a contributor to this magazine with her articles on food and restaurants. Ms. Piccolo gracefully promoted other books published by Idea Press, keeping them in display alongside her book.
This Women Expo was altogether a successful event that proves once more the validity of the Lions Clubs in reaching out to their community.