'Lights from the Dark. Mafia and Antimafia: pictures for an inventory", a journey from Palermo to New York to keep on telling the historical facts from the Sicilian Workers Leagues (Fasci Siciliani) to the murder of Joe Petrosino and the captures of the mafia-bosses Luciano Liggio, Salvatore Riina and Bernardo Provenzano.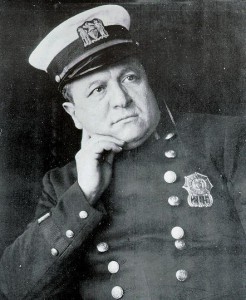 An itinerant exhibition strongly desired by the Fondazione Italiana per la Legalità e lo Sviluppo "Generale CC Ignazio Milillo" (Italian Foundation for Legality and Development "General of the Carabinieri Army Ignazio Milillo"), composed by pictures referring to key and dramatic mafia-related events and to unforgettable victories of the State against the mafia.
A research, a Culture of Legality, as it was decided to define it at the end of the work, to ensure the memory will not be lost and to allow two sentiments to regain strength: the upset and revulsion from the criminal violence of the mafia and the rage and wish for justice crowned by the most amazing operations of the Police forces.
Info
Date: Friday, November 07, 2014
Hours: 6PM
Venue: Italian Cultural Institute, 690 Park Avenue, NYC
Organized by: Legalita' e sviluppo – Fondazione Gen. Ignazio Milillo
In collaboration with: Italian Cultural Institute
www.fondazionemilillo.eu