Italians and music; they are inseparable.   Throughout the millennia Italians have been devoted to music and their love has translated into the invention of instruments on which to interpret their moods, innovative composition and a flair that distinguishes from the forms of the past.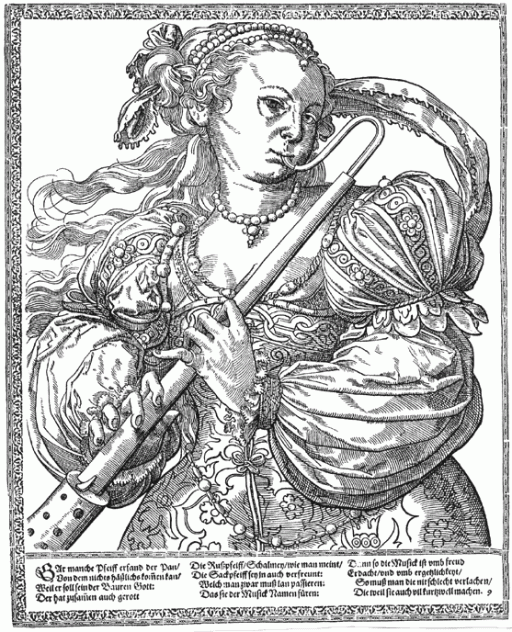 During the Iron Age the ancient tribes of Italy made and played on different types of lyres and string instruments. In Roman times new string instruments, small organs and percussion instruments were added. The Middle Ages saw the birth of the lute, shawm, recorder, viol and bagpipe, to name just a few.
Then the Golden Age of Music arrived. From 1577 with the invention of the violin and cello by Andrea Amati and the string bass by Gasparo da Salò the world exploded with new sounds, rhythms and musical art forms. The introduction of the modern piano in 1709 by Bartolomeo Cristofori added tones never produced before.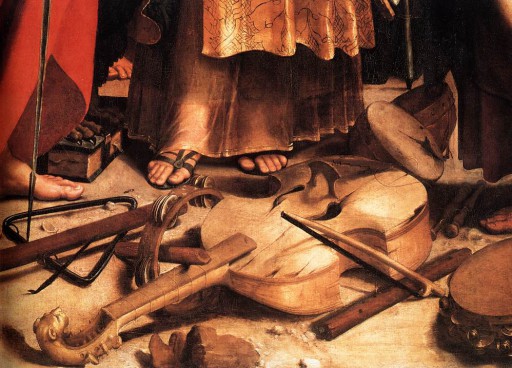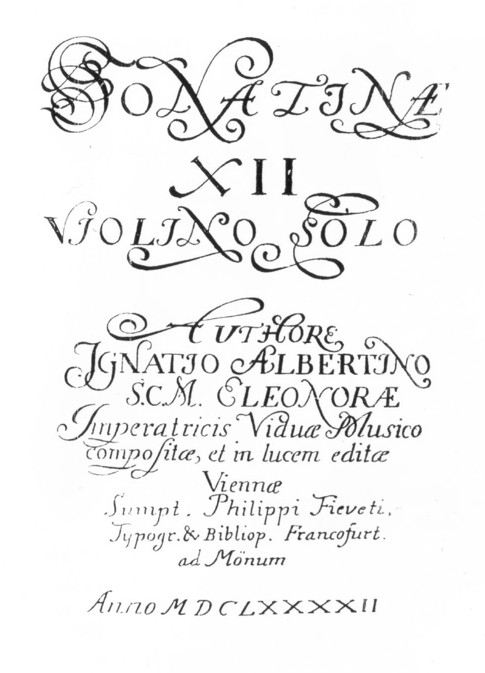 Besides the construction of instruments, the Italians were at the forefront of composing for these instruments. In the 1600s we begin with Ignazio Albertini, whose sonatas later influenced Haydn, Beethoven and Mozart. In the 1700s, Domenico Alberti wrote operas, songs, and sonatas for keyboard instruments, and it is probable that Mozart's first violin sonatas were modeled on Alberti's work; Tomaso Albinoni, a Venetian, composed operas (unfortunately none survived) and instrumental music that greatly attracted the attention of Johann Sebastian Bach, who wrote at least two fugues on Albinoni's themes, Arcangelo Corelli and Antonio Vivaldi were universally acclaimed in those times and their work still is highly respected among today's musicians.  Let us not forget the greats operatic composers who followed —Donizetti, Bellini, Rossini, Leoncavallo — and in the 19th century, Verdi and Puccini, just to name a few.
Now consider an interesting musical tidbit which I believe most people are not aware of. Consider Italian-Americans and Jazz. Yes, Jazz! According to the Concise Oxford English Dictionary (Revised Edition 2006) jazz is "a type of music of Black American origin characterized by improvisation, syncopation, and a regular rhythm, and typically played on brass and woodwind instruments." The origin of the word itself is given as "early 20th Century: of unknown origin."
Italian immigrants in New Orleans made a long-lasting and vital contribution to Jazz music. Though there is much debate about his.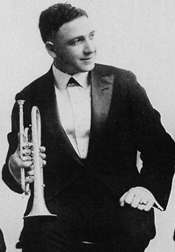 The men responsible were Salvatore Massaro, known as Eddie Lang, Giuseppe Venuti, Leon Roppolo and lastly Dominic La Rocca. To this day the debate rages as to their relevancy, but let me explain.
The date 1917 is considered the birth date of jazz when the Original Dixieland Jass Band (no that is not a typo) made its first Jazz recording. This music is derived from the rhythmic beat and cadence of West African slaves living in Louisiana. Black men played by ear and improvised on their instruments, creating its very unique sound.
New Orleans, one of the most active port cities in the United States, saw swarms of men descend into town from the docks. These men (sailors, trappers, loggers and local longshoremen working on the waterfront) were looking for a good time. They found their amusement in brothels, gambling houses, opium dens and the liquor flowed freely. Employment in these houses of ill repute was plentiful, as the local African Americans of the area realized. They brought their talents there and assured themselves of a good livelihood.
Italian immigrants were also seeking a situation which would assure them of a good living. They grasped the unique and spontaneous rhythms of the dance halls in the red light district and formed their own bands. Dominic (Nick) La Rocca was a cornetist who arrived in New Orleans in 1876. By 1908 he had a band consisting of a cornet, clarinet, trombone, and trumpet.   His band was so popular that a Chicago nightclub owner brought his band north, playing there for several months. The audience was eventually hooked on the sound. Unfortunately, black jazz bands did not meet with the same success because of the color barrier at that time. It would be decades before they would have success in Chicago.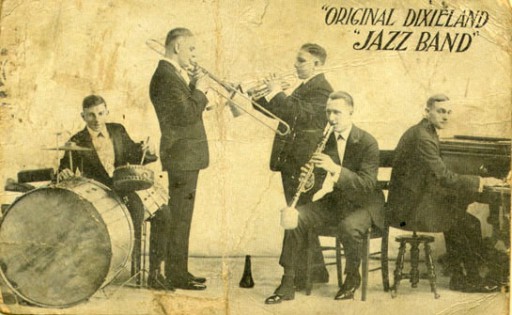 By 1917 La Rocca's band, renamed the Original Dixieland Jazz Band, was booked in New York City's Paradise Club. It was the first white jazz band in the northeast. Though their music was considered raucous and crude, they became a sensation, earning one thousand dollars a week. In 1918 their fame sent them to Europe for eighteen months. When they returned they were offered a record contract with Victor Studios in New York City.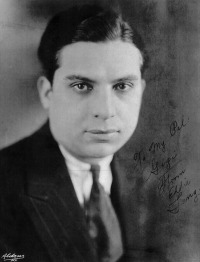 Eddie Lang, a.k.a Salvatore Massaro, was born in Philadelphia in 1904. He came from a musical family, his father being an instrument maker, and studied violin for eleven years, but taught himself to play the guitar. He found that his Italian name was not helping to advance in the jazz world. He changed it to Eddie Lang.Gigs at picnics and parades earned him a pittance. It was not until he became a member of the Scranton Sirens, with the Dorsey Brothers, that his luck changed. He formed his own band with Joe Venuti and made his first record, I'm Sitting On Top of the World.
Whereas the original jazz bands depended on the banjo, Lang, aka Massaro, brought a new and exciting guitar sound to Jazz thanks to his classic music training.   He was the first major jazz guitarist. He died at age 30 of unknown causes.
His friend Joe (Giuseppe) Venuti from Philadelphia adored his friend Lang. They both studied the violin but like his friend he gravitated to the freedom of improvisation used in Jazz.   In 1926 he and Lang recorded two duets and his career was launched. Venuti, again because of his classical training, altered the jazz harmonics just enough to make the music more listener-friendly and a less harsh. He was acknowledged as a superior violinist but was not successful in forming and maintaining his own band. What Lang did for Jazz using his guitar, Venuti did using his violin.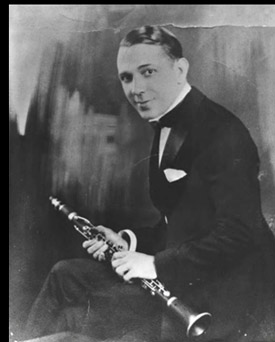 The next instrument to alter the original coarse sound of jazz was the clarinet, played by Leon Roppolo or Leon Rap. Leon learned to play the clarinet by listening to black musicians in his father's saloon. From this humble musical background Leon became known as an incomparable jazzman and one of the greatest clarinetists. His career only spanned ten years, having been institutionalized in a mental hospital at 25 years of age. He set the benchmark for the clarinet in a jazz band. Although he cut only a few records his reputation was international.
The names of these men, Massaro, Lang, Venuti and Rappolo are rarely seen in the annals of American Jazz. There is vociferous debate over their contribution to the Jazz world.   No one can deny, however, that if it were not for these men who had the privilege of taking Jazz out of the provincial realm of Louisiana and promoting it in the Chicago, New York and Europe, the dissemination of the Jazz sound might have taken a longer time. These men introduced instruments and tones outside of the original brass and woodwinds Jazz band sounds. Their slight softening of the character of Jazz helped spread Jazz across the United States. Perhaps without these Italian-Americans this music might have remained a regional phenomenon, never leaving Louisiana.