Rome, Italy, JFK Airport, Queens, NY, November 4, 2021 –
ITA Airways (Ita Spa), the successor to the operation of Alitalia, took off from Rome's Fiumicino Airport and their first trans-Atlantic voyage arrived at JFK International Airport at 3 pm on November 4th. The original flight was scheduled to depart an hour earlier but was delayed for 55 minutes.
The arriving plane did not have the new livery but the paint scheme on an Alitalia Airbus A330 airliner.
The name of the airline was subject to some controversy that was released from the Ministry of Economy, 100% owner of Ita Spa. The name of the airliner company was supposed to be My Italian Airways and avoided the reuse of the Alitalia name, even though it had bought the rights to it.
For now, ITA will make 6 flights weekly and 14 during the holidays using JFK, Boston, Miami, Fiumicino, and Milan's Malpensa international airport on 250-seat Airbus A330 planes.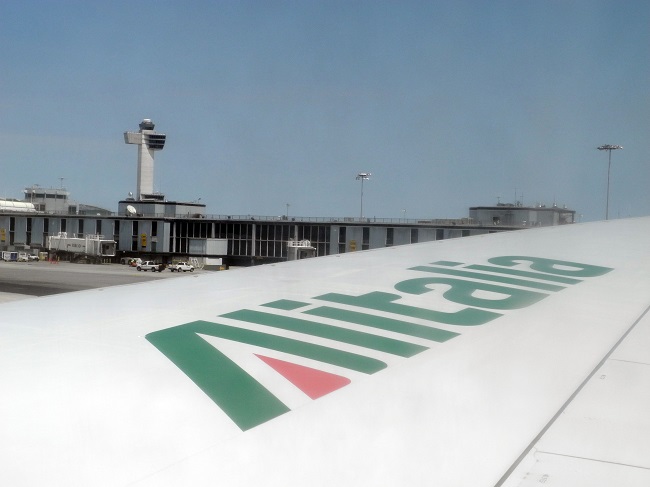 The flight schedule is set with additional flights as time goes on in the next year.
The flights arriving at JFK depart from Rome on Thursdays, Saturdays, and Sundays at 10 am, and the return flights leave from New York on Mondays, Fridays, and Sundays at 4:55 pm.
Beginning in March of 2022, ITA Airways will operate  Rome Fiumicino-Miami and Boston, and from Milan's International Malpensa Airport to New York JFK.
The Rome Fiumicino-Los Angeles route is expected to start in the summer of 2022.
 Photos by Joseph M. Calisi © 2021 all Rights Reserved