Interview by Tiziano Thomas Dossena
Cristiano Benfenati is an emerging Italian actor in the USA. Among his theater perfomances, ON HOW TO BE A MONSTER by Maria Müller, STUPID F**KING BIRD by Aaron Posner, DISASSEMBLY by Steve Yockey, and LOVE'S LABOR'S LOST by William Shakespeare. His movies include DETACHED by Charles Dong (Winner of Best Picture at the Tisch48 Film Festival),GOD IS BUSY SOMEWHERE ELSE, written and directed by Edoardo Vitaletti (Winner for Best Ensemble Cast and Outstanding Production Design at First Run Film Festival), and CAN'T HELP BUT RUN by Pedro Tamames.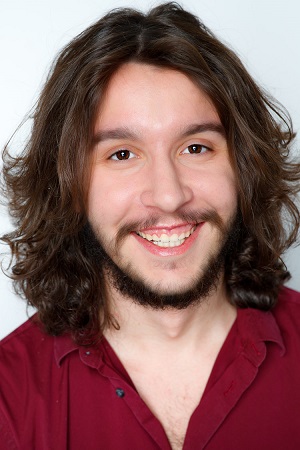 L'Idea Magazine: Cristiano, when did you realize you had the acting bug?
Cristiano Benfenati: The first spark appeared in my junior year of high school. I spent six months living and studying in New York and we read King Lear in our English class. I fell in love with the play and the desire to be on stage portraying tragedies and triumphs started to grow within me. A few months later, with the last year of high school in sight and the big shift that comes with it, I got interested in pursuing acting and, having zero experience on stage up to that point, I decided to apply for a summer program in Los Angeles with the New York Film Academy. I wanted to see if acting was something that I liked and something that I would have wanted to pursue after high school. After the end of the program I was completely infatuated with it, I thought I found what I wanted to do and could not think about anything else.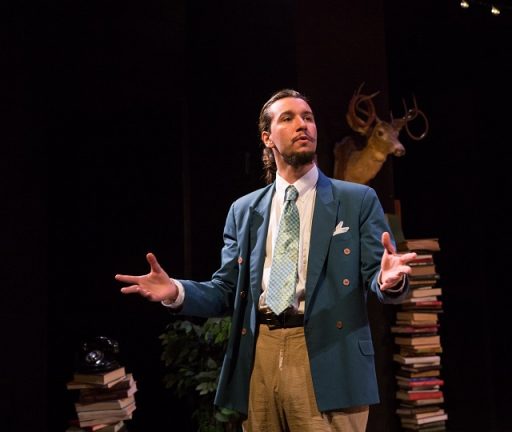 L'Idea Magazine: So, from the acceptance into that school you felt you had chosen the right path…
Cristiano Benfenati: Absolutely. In my senior year, I decided to sign up for a local theater program where I got to meet and share the stage with several lovely people. Within that small theater, I think I started building familiarity with the craft and, even though I was still very new to it, my confidence in acting grew and I carried that with me in the application process for NYU. Getting there completely changed my perspective on acting as a profession. Upon arrival, I immediately got acquainted with the level of professionalism and talent that I was surrounded by and it was thrilling. Everyone in school had such a passion and drive that you could not help but match the energy that you were given. It was a pleasure to work with my peers every day for class scenes, so when later we all got to participate in full-length plays it felt surreal. My first one was Shakespeare's Love's Labour's Lost, and from start to finish it was a process that I won't forget. I solidified incredible friendships and my first steps in a professional setting. From then on the feeling of being backstage a few seconds before your cue to enter became something that I love deeply.
L'Idea Magazine: You were the recipient of the Drama Award for Outstanding Achievement in Studio from NYU. How did that make you feel? What role were you playing that brought such an award?
Cristiano Benfenati:  It made me feel very very lucky. Considering the talent of everyone around me I felt truly humbled. I think it was not a particular performance as the recognition came from the whole three years I spent in my primary studio. In that time I took part in a variety of projects as well as three plays, Love's Labour's Lost, Disassembly, and Stupid F**king Bird.
L'Idea Magazine: Where did you complete your training? 
Cristiano Benfenati: After the first three years I spent at the Atlantic Acting School I transferred to Stonestreet Studios. There I was able to hone my craft on a different acting medium as the training focused primarily on-screen acting. I got the opportunity to learn from people that are active in the industry and be exposed to a wide range of techniques both in front of and behind the camera. I received training in every aspect of film production and was able to improve skills that hadn't been as touched upon before, such as voice acting, directing for film and TV, and editing.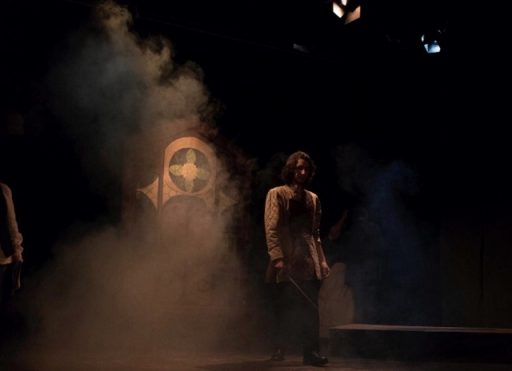 L'Idea Magazine: So you founded a production company. What brought up this decision? Do you have any partners in such endeavors and what is your goal?
Cristiano Benfenati: The decision came after the end of the first semester of my senior year. I and most of the individuals in my class found ourselves working very well with each other and constantly inspired by each other's presence, so we all decided that it would have been a shame to not continue to harness the creativity and work ethic that we all showed in class. We came together and established our collective, Eudoxia, where each of us contributes our time and energy to create compelling stories and exciting projects. It's our attempt to create our own door into the industry and I am very fortunate to be surrounded by the minds and hearts of the people in the company.
L'Idea Magazine: But you decided to step up even more… 
Cristiano Benfenati: Yes. When the pandemic hit I felt taken aback as everything around me ground to a halt. I felt the need to create something and so I sat down to write.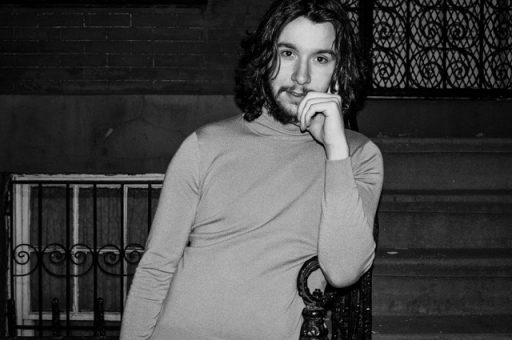 L'Idea Magazine: Can you talk a bit about this movie of yours?
Cristiano Benfenati: It's a response piece to the pandemic that hit us all. In the film, a couple tries to reckon with the gigantic shift that the world underwent as they approach it in wildly different ways. You could say that I place half of myself in each of the characters, each embodying one of the prevalent moods and mindsets that I found myself fluctuating in between during the first stages of the pandemic.
L'Idea Magazine: What other projects are you working on at this moment, aside from the post-production of the movie? Any future projects we should know about?
Cristiano Benfenati: I am currently writing several different projects that I plan to develop soon. A few TV scripts, among which a take on me and some friends' experiences in acting school, and an animated series. I'm also auditioning to as many projects as possible, spanning from theater to voice acting, to try and build a substantial portfolio for my upcoming visa application.
L'Idea Magazine: Who are the actors who you consider the best and someone you would like to emulate?
Cristiano Benfenati: I am a big fan of Brian Cranston. I got the opportunity to see him live and I remember being in awe of his craft and of his stage presence. I also admire Christoph Waltz deeply, as he managed to do what I'm aiming at, coming to the States from Europe and establishing himself as a phenomenal actor. Benedict Cumberbatch is also someone whose career I would like to emulate, his range going from television to theater moving through superheroes blockbusters (which I am a big fan of) is quite the dream for me.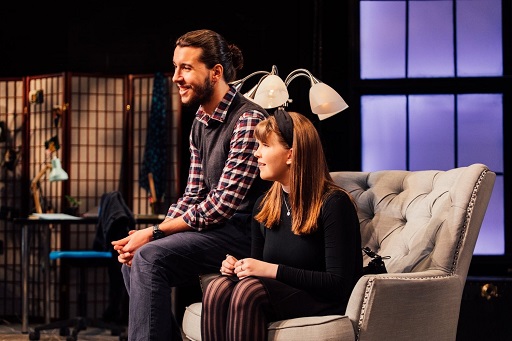 L'Idea Magazine: When you act, do you become the character or does the character surface through you? Did you find the necessary metamorphosis into the character painful at times?
Cristiano Benfenati: I think I always try to bring myself into the character, letting its emotions surface through my instrument. I find enjoyment in the exchange between my lived experience and the arc that a character goes through as I move through the story. That duality and interaction, in my opinion, is what gives life to a performance and what fuels the craft.
L'Idea Magazine: Who is the character in a play you yearn to portray?
Cristiano Benfenati: I would love to play Edmund, from King Lear. I fell in love with the play in high school and I think that character has a really challenging and compelling arc. I am very drawn to villains admittedly, but that is a character I one day definitely dream to play.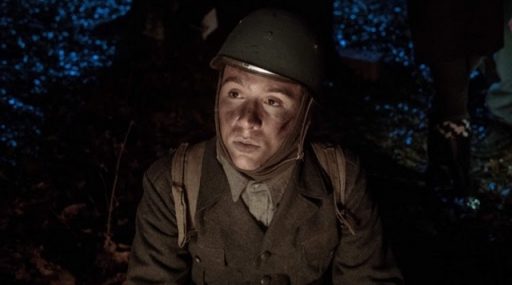 L'Idea Magazine: If you had to define your personality with three adjectives, what would they be?
Cristiano Benfenati: Open. Curious. Driven.
L'Idea Magazine: What is the aspect of your personality you feel you would like to improve?
Cristiano Benfenati: I think I definitely would want to learn how to let go of my critic side. Sometimes it can get in the way of the creative process as you start to go over everything you put down and already try to improve and criticize what you've done up to that point. I think it creates situations in which I try to continue what I'm doing while trying to improve or change what I've already done, which makes it harder to move forward, especially when it comes to the creative process.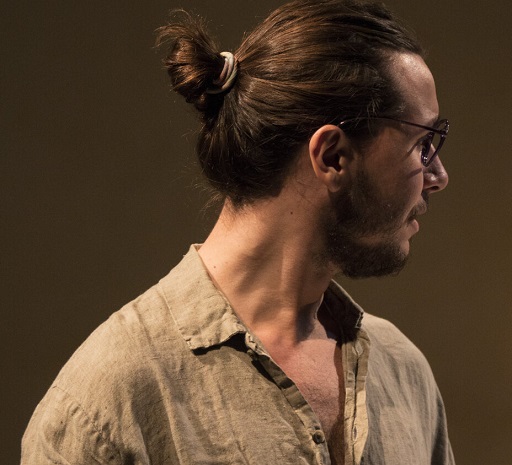 L'Idea Magazine: If you could meet a character from the past or the present, anyone, who would that person be, and what would you like to ask him (or her).
Cristiano Benfenati: I would love to meet one of my ancestors. Like a great-great-grandfather or great-great-grandmother. I would love to see the places where they grew up before progress took place. I think I would want to ask them if they're happy, and what fuels that for them.
L'Idea Magazine: Any special dreams?
Cristiano Benfenati: I dream of performing a Shakespeare tragedy in the Doge Palace in Venice. I've visited a few times and I'm always in awe of the city and the palace itself, with the balcony opening on the lagoon and the breeze from the water entering the big council room. Touring Shakespeare plays in great Renaissance palaces in Italy would be the next step after that…
L'Idea Magazine: A message for our readers?
Cristiano Benfenati: Try to keep wondering. I think curiosity is what makes us who we are and learning and listening to stories is what builds up the bright side of our daily lives. I know that times have been hard and that there are priorities, but I think little by little we'll be okay, we just have to remember to stay human, and looking at the world without assumptions I think can help with that.