On September 24, 2014 there was a runway show for Monsieur Belange at Alchemical Theatre Lab (104 West 14th Street, NYC). This curious collection was difficult to write about with precision. Normally, journalists receive a press kit with company information, garment sizes, fabrications, price points, and shopping outlets. Since we did not get any of that, I took what little information there was from the web site.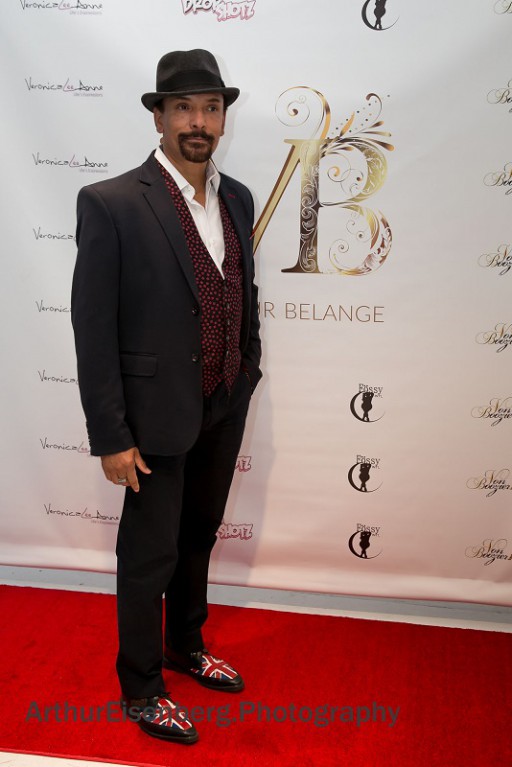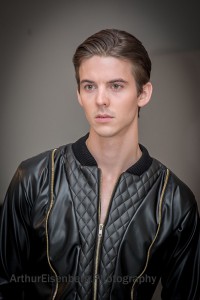 At monsieurbelange.com, the line's creative director and designer Patrick Nwosu is referred to in the third person: "Being a designer is a gift bestowed upon him by God, after realizing a vision to revolutionize men's fashion years ago. The engineer turned fashion designer has not looked back since then and has moved on to create several collections of exclusive menswear clothing with impeccable cut, style and details."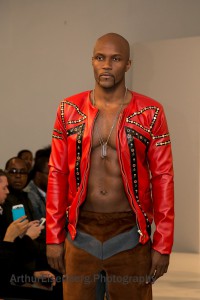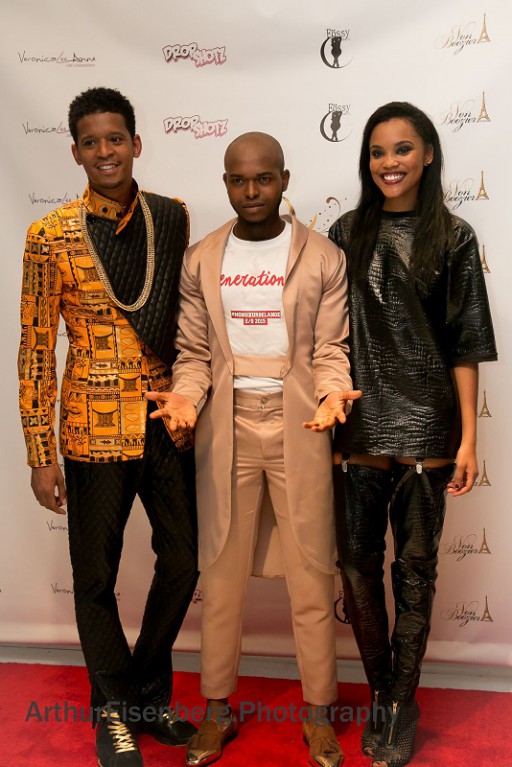 The two-year-old ready-to-wear line, which features mostly menswear and a limited number of women's garments, calls itself "High Fashion at Fantasy Prices." An average pullover or T-shirt sells for $55 and can be ordered on their web site.
In 2009, three years before he started Monsieur Belange (which means "beautiful angel" in French), Patrick Nwosu offered his outlook on apparel: "In order to stand out, your style has to be tempered with eccentricity so that it incorporates your own personality, hence the reason why I always dare to be different and edgy!"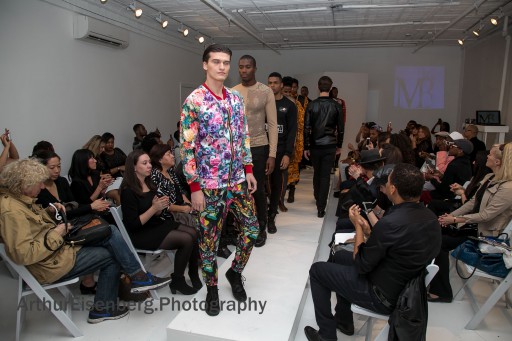 It was impossible to guess, while watching the models briskly parade down the runway, what fabrics were used. Unfortunately, some trousers noticeably lacked interfacing, therefore, the waistbands drooped; this unsightly feature spoiled the pants, especially those designed without belt loops. The Monsieur Belange look is best for muscular bodies, confident males who are devoted to the gym and keep themselves in show off shape. Some ensembles featured unusual cut-outs, leg garters, or short pants.
Alchemical Theatre Lab is Carlo Altomare and Gia Lisa Krahne's new space. Carlo, who will be putting in theatre lighting shortly, said he rents rooms for performances, events, and photo shoots.
* * Photographs are courtesy of Arthur Eisenberg Photography.
http://www.monsieurbelange.com/