Article and interview by Tiziano Thomas Dossena

Enrico Giuseppe Mazzon, Master Goldsmith and artist, philosopher of life and amiable character of New York's cultural elite, met us in the Upper West Side for an exclusive interview. His creative energy is felt only to hear him speak and can be observed in his gaze, which reflects his love for life. With a recent past full of successes, both as an artist and as a goldsmith, with international collaborations that have distinguished him for his professionalism and originality (Scanno Award, Daikin Orchid Women's Golf Award, etc.), this Italian personality is bringing his great cultural contribution to this intricate metropolis that always needs new voices. Here's what he told us.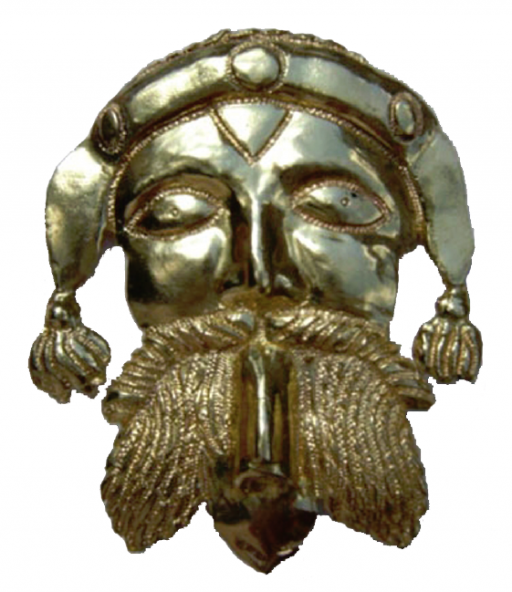 L'IDEA: Who is the person that you think has had more influence on your artistic activity and how did it happen?
Enrico Giuseppe Mazzon: Certainly Maestro Valerio Passerini, but now I have to say that all the people I met were inspiring for me, some on an artistic level and others on a human level, two things that I wrote separately but that are not. Anyway, I met Maestro Valerio Passerini in June 1997, after a year living in Florence, where I had done an Engraving and Repoussage course; I went to meet him personally in his studio in front of the Sanctuary of Santa Caterina in Siena. With the Maestro I have to say that there was immediately a certain feeling that led me to move to Siena in his studio as an engraver. He did not pay me but gave me the chance to start my artistic life in the field of creative jewelry; in fact, seeing him make some Etruscan earrings, I asked him to teach me the goldsmith's art, which was for me immediately easy to interpret and realize.


I was in his studio for a year. After that period, I moved to the studio I had at home and from there I continued to work for an exclusively private clientele, which I created in the year spent with the Maestro in his studio. Sincere thanks, then, to Maestro Valerio Passerini.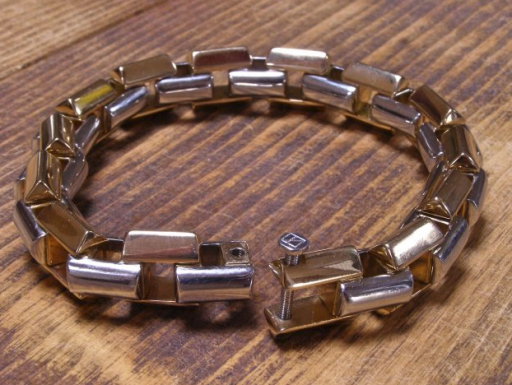 L'IDEA: Do you have an artistic ideal as a Master Goldsmith to which you aim? Who is the goldsmith/artist you most admire and why?
Enrico Giuseppe Mazzon: I do not have an artistic ideal or a Master by whom I am inspired, and I say it with great humility, in fact, looking at my Work you can go from modern to classic, ethnic to contemporary to sculpture; I mean, that mine is a constant search day after day through daily life that I then transform figuratively and materially into jewels or sculptures, so I think that life itself is the greatest teacher.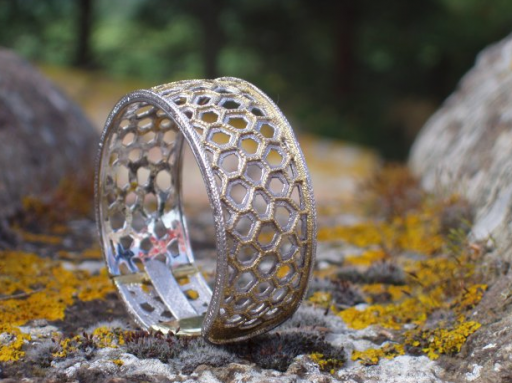 Fortunately I have been able to travel a lot and in cultural, linguistic and food diversity, I have been able to learn a lot, but above all it has given me the chance to see things from different angles and perspectives and understand that there is a right and wrong for each one of us and that all preconceptions bind us and do not free us from what we are in nature, that is, we are pure creation and from this we just let go and feel part of the universe and become like the tools I use when I have to create a jewel or a sculpture. So there are fortunately many Masters, and if I think of a future this excites me and inspires me even more.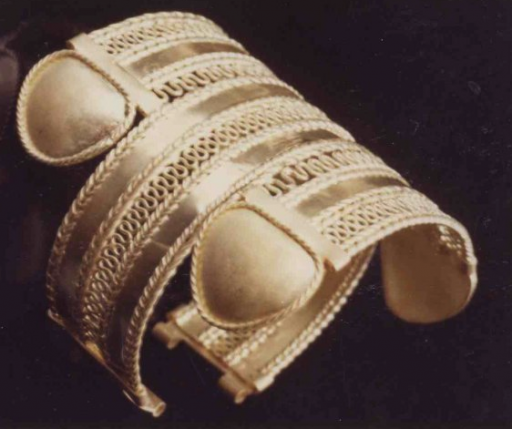 L'IDEA: Why do you use silver, bronze and silk thread in your sculptural works?
Enrico Giuseppe Mazzon: I started using bronze, silver, silk thread and other materials, since I felt the need to get out of the usual canons and rules of jewelry; I needed to experiment, to know myself and get to know my creativity better. I felt the need to construct an object not contained in space but to use the same space and fill it harmoniously and with balance, but still considering the creative aspect. So the first object was made of pure 925 silver and blue silk threads, a ring that I called Throne. From there, slowly, I moved on to make larger sculptural objects, however always keeping my Goldsmith background. For this reason I use materials that bring me back to the color of yellow and white gold, but the thread comes from the need to give shape without too much invading the space that surrounds the same object; it is as if there were so many pieces, one independent from the other but put and seen together form a shape. This is connected to the first question, all the people and the coincidences of life are like a puzzle that in the end takes ever more form and meaning.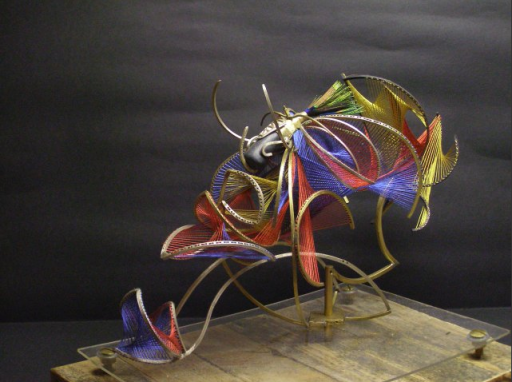 L'IDEA: You often work coupled with artists (painters and sculptors), creating jewels that recall their art. How does this combination work? What difficulties did you encounter in these projects?Enrico Giuseppe Mazzon: The collaboration with artists was born with the art gallery INNER ROOM OF CONTEMPORARY ART of Siena, whose president and founder is the artist Federico Fusi. The gallery invited various artists every month and commissioned me a piece of jewelry that would reflect the same theme of the show, the collaboration consisted of talking with the artist and understanding what he wanted, even if I have to say that most people let me interpret their art in extreme freedom and with trust in my work, so it is always easy to work with great artists because they are also always the most humble; I must say that this collaboration gave me the opportunity to wander in conceptual jewelry, which led me to collaborate with artists such as Lucio Pozzi, Gilberto Zorio, Alfredo Pirri and Jan Fabre. At this moment I am collaborating with the artist Dove Bradshaw;  I carry out her ideas, suggesting the type of material and the working methodology for the replication of her concepts; also, in this case, her full availability, humility and trust in my work, makes the collaboration constantly creative and a mutual exchange, therefore constructive.The difficulties in the job, sometimes, are in finding the right balance between imagination and possibility of realization; I must say, however, that having a strong old-school artisanal base, I have always managed to satisfy the creative need of both the artist with whom I collaborate and mine.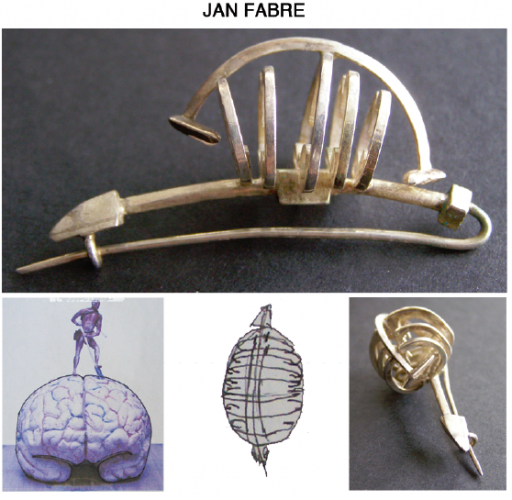 L'IDEA: How much influence have you had, both in your creativity and in the production itself, by the places where you lived? New York, for example, how much did it affect your Work?
Enrico Giuseppe Mazzon: Tuscany gave me the Classic, the Renaissance, the sense of balance of eternal beauty. Japan gave me Modernity, Contemporaneity linked to a past full of sense of honor. My first line of modern or contemporary jewelry, as we want to call it, was born from a trip to Japan in 2005. I went to Nagoya for the Expo; entering the railway station of Nagoya, I saw a chandelier with glasses cut perpendicularly and with the light that brought me back to the florescence of the diamond under the sun; from that experience, after a year and a half, I created the first ring inspired by that wall lamp, and so the Nagoya collection was born.
Here in NYC I'm dedicating myself to refine the completely different typology and production process, including material and equipment, from the creative and design one I was doing in Italy; here it is much more technical and based on speed; I would say at the moment I am in a phase of learning rather than creative, since I believe I still need to have even more knowledge and background. However, I think that a city like NYC, so dynamic and in constant change, can only add important information to my cultural background that, mixed with everything, can only give good results.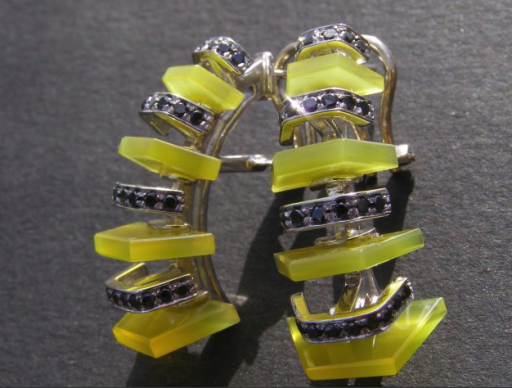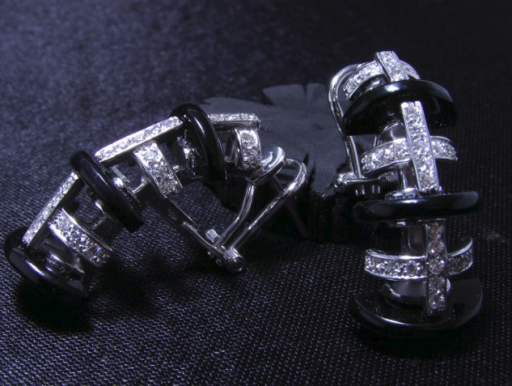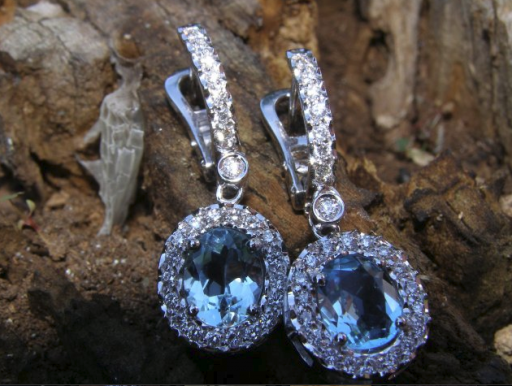 L'IDEA: Could you explain to our readers how it works, in general, the production of a jewel designed and produced by you and which tools do you use?
Enrico Giuseppe Mazzon: The realization of an object starts from the client who orders me a jewel to make; first of all, I try to identify the person in front of me and understand which jewel is best suited to his/her personality, after which I make project drafts until I find the subject that inspires me and that satisfies me most of all, because, as I always say, the realization of a jewel starts from your ego and in the need to satisfy it, and I say this in a positive sense.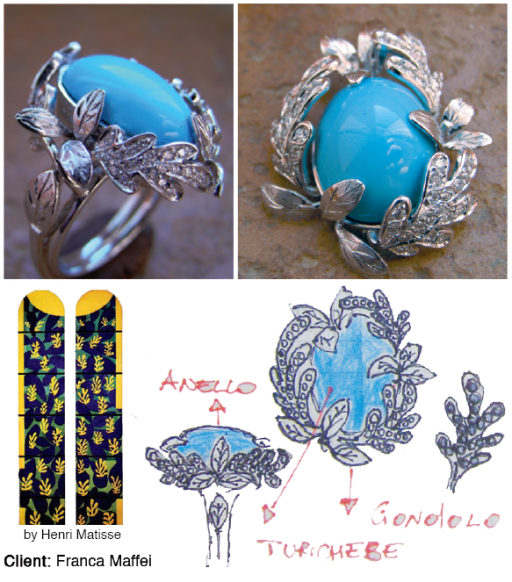 Found the right design, I start with the work phase, which is still very artisanal. I take pure gold and bring it with a copper and silver alloy from pure to 18K, then, according to the jewelry I have to make, I laminate it and work on it. My work is always and directly done with the metal in an artisanal way, I do not use wax nor I prepare models before the realization of the object itself, so for me it is like sculpting directly from the material and then arriving at the final result; this implies really small margins of error, but at the same time it leads you to confront yourself. I like to consider making a jewel as a metaphor of life, in the sense that every time I create a new jewel it's like taking an introspective trip with all its difficulties, victories and secrets that I find when I'm in the creative and working phase.
The tools I use are from various pliers to torches, and I work with the microscope. For some jobs I have to use a specific tool for that job, such as a hacksaw, etc.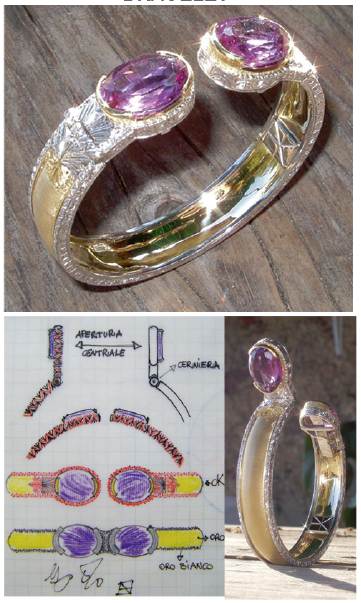 L'IDEA: Which projects are you currently working on?
Enrico Giuseppe Mazzon: Now I'm working on a couple of orders from Italy, a pendant with opals, tourmalines and diamonds, and a series of rings with diamonds; here in NYC, as already mentioned, I am in constant collaboration with the artist Dove Bradshow, a collaboration born in 2014 after my visit to New York, and now, after having made a golden reproduction of a broken goose egg, I am reproducing, from a pyrite, a pair of earrings in pure silver; I am also producing a copy of a silver earring by the artist Berridge, and completing the reproduction of bullets fired by NYC police in pure silver, plus other projects of which we are still discussing the details in this period.
Bracelet Gallery
Ring Gallery
EARRINGS GALLERY
Pendants and Necklaces Gallery