Viola Manuela Ceccarini ritratta bella e senza tempo dal fotografo Don Pittman
Written By: editoreusa
|
4 December 2017
|
Posted In: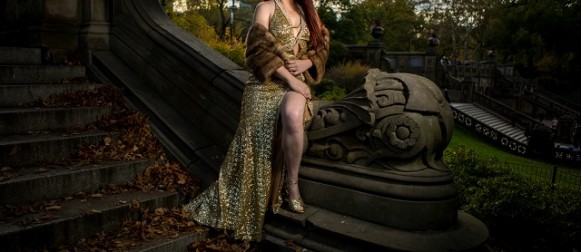 La giornalista di moda italiana Viola Manuela Ceccarini chiamata anche "ViVi" posa per il fotografo Don Pittman al Loeb Boathouse di New York City.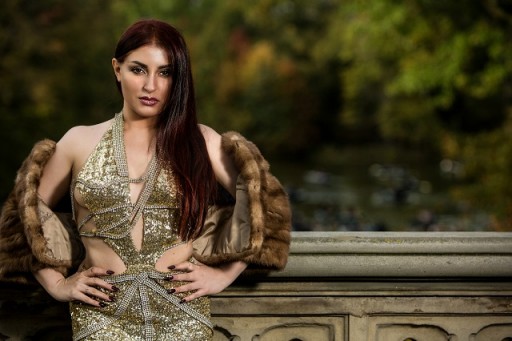 Don Pittman aka Mr. Don Photos, meglio conosciuto come Triple Threat per la sua esperienza di una lunga carriera come Hairstylist, Make Up Artist e Photographer, ha immaginato una serie di foto senza tempo che richiamano l'era del Classicismo, espressa attraverso l'ordine, l'armonia, l'equilibrio e l'attenzione per la proporzione.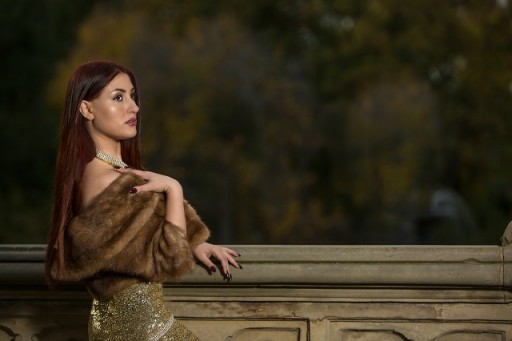 Certamente sa come scattare foto che resistono alla prova del tempo !!
Ceccarini sembra essere dipinta da Leonardo Da Vinci .. una bellezza di "tempi antichi", in posa in un abito scintillante d'oro disegnato da Celebrity Fashion Designer Moussa Dia, proprietario di Versailles Boutique che si trova a Brooklyn proprio di fronte al famoso Barclays Center a a 194 Flatbush Avenue.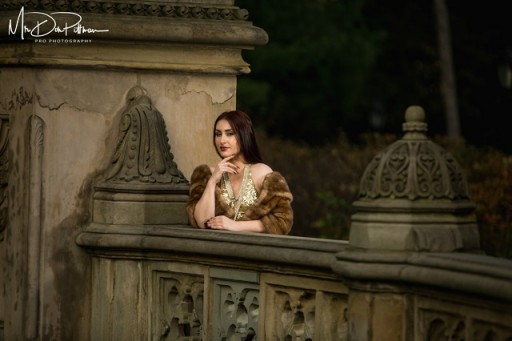 VERSAILLES – Non é un caso che Moussa Dia sia uno dei fashion designer piu apprezzato nell'area Newyorkese, di origine Senegalese ha iniziato studiando e laureandosi alla FIT (Fashion Institute of Technology) e in seguito ha acquistato il marchio Versailles e lo ha sviluppato.
La boutique divenne rapidamente un luogo per il jet-setter Americano. Ora lavora per le più grandi star Americane come: Natti Natasha, KMichelle, Yandi Smith, Beyonce, Mary J Blige, Lil Kim, Erica Mena, Hennessy eJuJu di 'Love and Hip Hop', Tahiry, Trina, Renee G e Natalia Guercio di I Mobwives e la lista continua …
Viola posata sull'iconica Bethesda Terrace che domina la fontana di Bethesda con la famosa statua dell'Angelo delle Acque in cima. La statua fa riferimento al Vangelo di Giovanni, che descrive un angelo che benedice la pozza di Bethesda e gli conferisce poteri curativi.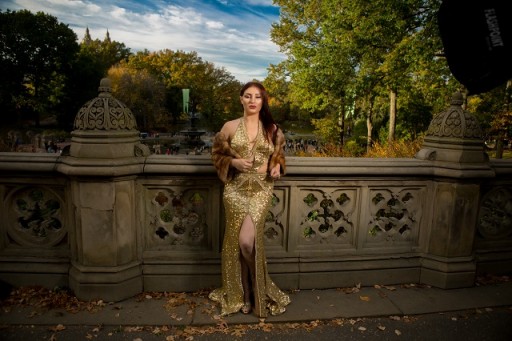 Modella: Viola Manuela Ceccarini
Credito fotografico: Don Pittman
Addetto alle Luci: Dave Smith
Stilista: Moussa Dia
Articolo di Massimo Tagliabue
Viola Manuela Ceccarini IG: @iamviolavivi
Don Pittman NYC Beauty and Fashion Photographer: MrDonPhotos@gmail.com Versailles Brooklyn: versaillesbklyn194@gmail.com
 GALLERIA