Schiacciata Fiorentina (Carnival Florentine's Cake)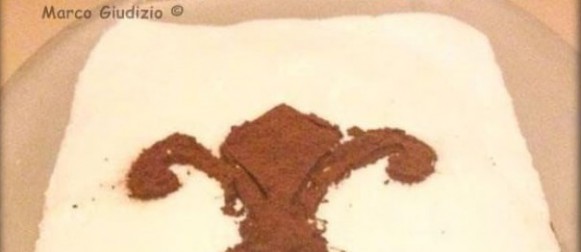 Recipe of Marco Giudizio, Pastry Chef
This is the most famous Carnival Cake in Florence. It's difficult to find a right recipe. I tried more times before obtaining the real Schiacciata Fiorentina. This is my own recipe and I feel it's special… Read with attention and take your time before you begin. You can fill it with pastry cream (optional). The orange and vanilla taste is amazing and the texture it's soft like a cloud.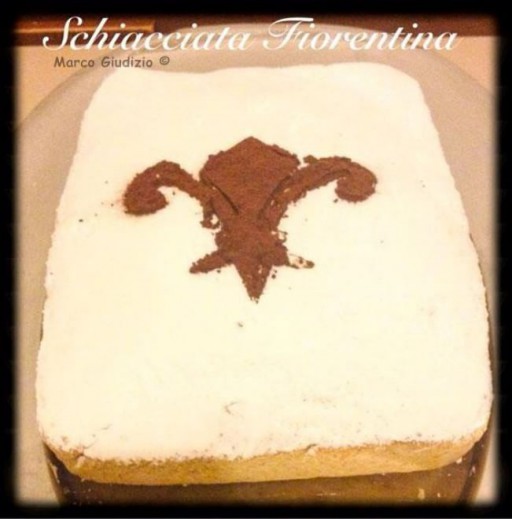 Ingredients
First dough:
10 g of fresh yeast
50 g of lukewarm water
90 g of all-purpose flour
Second dough:
410 g of all-purpose flour
50 g of lukewarm milk
100 g of lukewarm water
150 g of caster sugar
2 whole eggs
6 g of salt
100 g of lard of good quality
1 teaspoon of vanilla bean seeds
1 orange peel
Icing sugar h.n. for dusting
Directions:
For first dough: Dissolve fresh yeast into lukewarm water and pour in the flour, obtaining a soft, smooth and compact ball. Put in a bowl covered with food wrap until doubling (in the oven switched off/light on to 280 C/820 F).
For second dough: Put in a food processor with a steel blade in place (hook) or in a big kitchen container, first dough and half water, milk, sugar and flour until incorporating. Continue with remaining water, flour, milk and sugar. Incorporate one at time eggs and flavors in the batter. Add lard a little at time, and at the end salt. Cover with cling wrap until doubling (same method).
Take dough and push gently removing air bubbles. Place the dough in one or two greased baking tray/s (about 4 cm/1.5″ of height) until you fill in the ¾ level. Cover tray/s with food wrap to proof until doubling.
Preheat oven to 200 degrees C. Bake in the oven for 5 minutes and then to 1800 C / 3500 F for about 8-9 minutes. Bring out and let cool. Dust with confectioner's / icing sugar. Serve at room temperature.