Interview by Tiziano Thomas Dossena
Third generation Sicilian American Joseph Cacibauda is an author, an experienced professional musician, and a teacher who taught for many years. He is the author of five novels, a musical book, and many short stories.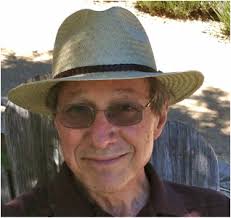 L'Idea Magazine: You taught Music for a few years in High School and College. Where did you do that and how satisfying was the teaching in that field? You also taught 3rd grade for 23 years. What made you switch to elementary school teaching from the early music teaching experience?
Joseph Cacibauda: I was born and raised around New Orleans. I got music degrees from universities in Louisiana and Texas. I returned to Louisiana to teach in my university town Hammond, Louisiana, where I taught elementary and high school band. I enjoyed teaching very much but the band program was never adequately funded. Plus, I was 21 years old sitting in the teachers' lounge with older people counting the days they had to endure before retirement. I was too young to stay in that environment. A friend gave me names of people in Bloomington, Indiana who needed a bassist. I gave up my teaching job and headed to Indiana. My first engagement in Indianapolis was with Nancy Wilson. Her opening act was Cannonball Adderley.
I worked out of Bloomington with Al Cobine's band and did some Starlight Summer Musicals in Indianapolis with Jim Edison's orchestra until I left to join Holiday on Ice. When the Hello Hollywood Show in Reno closed, I went back to school at 48 years old to be certified to teach elementary education. I didn't want to teach band in the public schools anymore because the conditions were not good. A teacher might have three or four schools to get to in a day to teach for 30 minutes in a lunchroom that was trying to get ready to serve lunch. I taught General Ed at the third-grade level and loved it.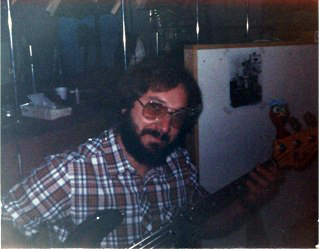 L'Idea Magazine: You also worked with many musicians in a recording studio…
Joseph Cacibauda: I was one of the writers in a small recording studio in Bloomington, Indiana. I wrote "jingles" (musical commercials) to sell carpets and to advertise banks. I also did arrangements for demo records for artists that were trying to get record deals. Jack Guilfoy owned the studio. Jack was Henry Mancini's road drummer. He also taught at the University of Indiana. The musicians we used were from Chicago, Indianapolis, and Cincinnati. All great musicians plus the great musicians from the University. The bassist John Clayton followed me on Al Cobine's band. We were the traveling orchestra for Mancini, Johnny Mathis, Andy Williams, Roger Miller and others. When Elvis toured the Midwest, this was his touring orchestra. These artists were able to hire Midwest musicians, every bit as competent as Los Angeles musicians, for less money, particularly because many of the engagements were in the Midwest. I was on the tour to play for the comedian that started the show. Elvis had his own bass player. I was on the Cleveland performance in 1972 (according to a book called Elvis Day by Day) when the announcer began using the phrase "Elvis has left the building." How this worked was the band played for Elvis's curtain calls. He took a bunch of calls. and while the band kept playing, the audience was expecting him to come out once more, but this time he got into a limousine and was whisked out of the building. This was to keep his car from being mobbed by fans. The orchestra kept his fans in the coliseum waiting for an encore. When the orchestra stopped the announcer said, "Elvis has left the building."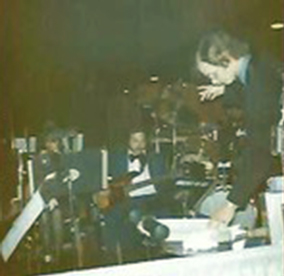 L'Idea Magazine: You continued to work as a professional musician for the show Hello Hollywood Hello for ten years in the city where you live now. Could you tell us about that experience?
Joseph Cacibauda: Hello Hollywood Hello was one of the largest stage shows ever produced. It was part of the MGM Hotel and casino entertainment in Reno, Nevada. The stage housed a full-sized passenger airplane. In the middle of the show there was a huge waterfall feature, about 12 feet high. There were hundreds of dancers and singers, plus circus acts. The orchestra was made up of 19 musicians and we performed in a studio two floors beneath the stage. The strings and some vocals were pre-recorded. We kept in sync with the recordings by using a click track (a recorded metronome). The conductor watched the stage on closed-circuit TV. During the run of the show, we did 2 shows a night, 6 days a week. On the seventh day, a relief band came in to play the show.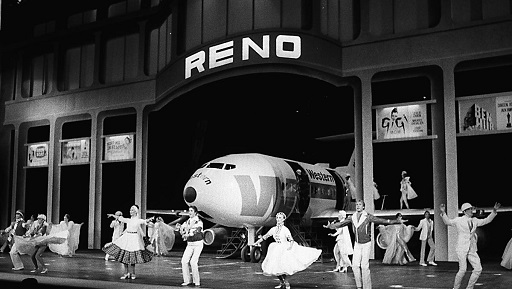 Later on, in the show's run, stars were added. Susanne Summer, Jim Neighbors, Charo, Carol Channing, The Andrew Sisters. Since we were in the basement, we were where the props were kept and where the animals were penned during the show. One night a musician got too near this big cat's cage and the cat sprayed him with urine. Needless to say, we had to do without his part for a while until he went home to shower and change clothes. The show closed in 1990. That's when I decided I needed to make a living doing something that had a future. I went back to school.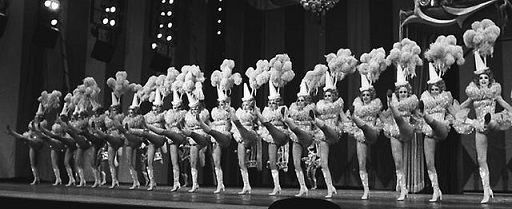 L'Idea Magazine: You toured with Holiday on Ice as a bass player…
Joseph Cacibauda: I joined HOI before I moved to Reno. A contractor for whom I worked in Indianapolis recommended me to the conductor. I met the show in Richmond, Virginia. This was one of three touring HOI shows. Two toured in the US and one toured Europe. Our show carried 4 musicians: a conductor, a drummer, a bassist. and a keyboard player. We traveled for about 48 weeks with a week off for Christmas. My show played the US, Canada, and Mexico. We rehearsed in Knoxville, Tennessee for a week before heading out on the road. After rehearsals, the show people would congregate in the bar at the Knoxville Hyatt. I met Sue, my wife, in the bar. I had done a tour and she was beginning her first tour. We started hanging out through the cities. We signed up to do another tour, my third, her second, and by the end of that run, we decided to get married. We did so in1975 after leaving the show in Reno. We have two sons we are very proud of.  One teaches English in Beijing and the other is a male nurse in Portland, Oregon.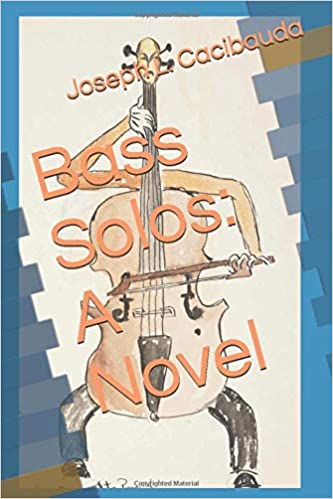 L'Idea Magazine: Is "Bass Solos: a Novel" based on your experience as a traveling bass player?
Joseph Cacibauda: Yes. Bass Solos is based on my first traveling "gig". I played in a Dixieland jazz and review tour called Ronnie Bartley and his Gashouse Six. We played armed forces bases throughout Texas. We traveled August through July 4th in a Buick station wagon pulling a U-haul trailer carrying all of our equipment. The people in the novel are based on a few of those on this tour combined with musicians I have known through the years.  On this tour I played what we call an upright bass whereas on the other shows I played electric bass. After the tour ended, I traveled from San Antonio back to New Orleans on a train. Arriving in New Orleans the luggage agent handed the bass to me in two parts. It had broken at the neck. Since I had borrowed it, I panicked. Fortunately, I was able to get it repaired before I told the loaner about the break.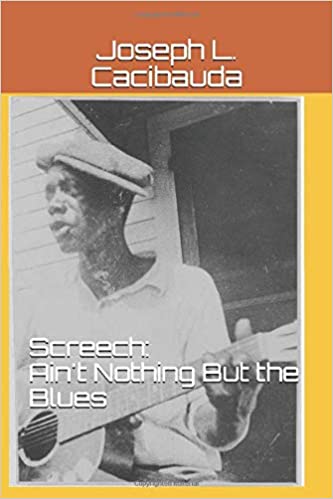 L'Idea Magazine: You are a very prolific writer. "Screech: Ain't Nothin' but the Blues" is another of your books. Is this book also about musicians?
Joseph Cacibauda: Yes. Screech is about a university student trying to earn a Doctorate of Music degree. I have spent time in academia and have observed the hoops one must jump through to earn degrees. I try to show some of the absurdities in the process, but also wishing to point out that universities do not willy-nilly give out degrees. They are earned with hard work. However, my Amburth protagonist has chosen a subject for his dissertation that is abhorrent to his music school advisor and, he, Amburth, learns too late that his subject, a blues singer supposedly from the bayous of Louisiana, does not exist.
One of the sections in the book is my experience after Hurricane Betsy where, as a teacher in South Louisiana, I was sent to my school to help with those who had evacuated homes to shelter. Word had erroneously spread that I was the government agent in charge of giving out trailers when all I was doing was carrying the clipboard with blank applications. Some of the people I knew as parents of my students were ready to lynch me because I would not give them a trailer.
L'Idea Magazine: How strongly do you feel about your Italian roots? Did your heritage tracing bring you any surprises?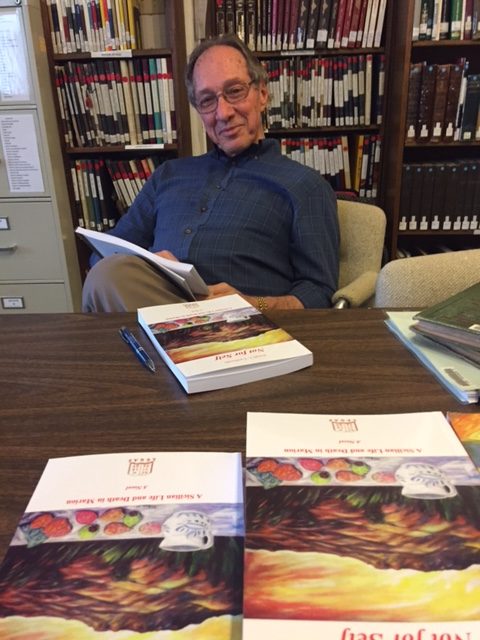 Joseph Cacibauda: I am very proud to be Italian. I lived in Cajun French south Louisiana and our Italian identity was rarely recognized. I don't mean to imply we were mistreated. We were just accepted as part of the southern Louisiana mixture. My dad and mother knew very little of their Italian ancestry.
I had to start from the basics in my research including how to spell my family name. My Italianism was questioned by an Italian opera singer who studied in Italy. He mentioned the spelling of my name was curious. As I later learned, the auda is a Sicilian combination.
I had many, many surprises while I researched. My father and his siblings didn't know their mother's birth name. They didn't know a brother's real name. They called him Peter, his name was Pellegrino. None knew their grandparents' names. My dad's name was Jack, but Jack is a nickname. We never heard him nor his siblings mention what his real name was. Years later I found it to be in the 1910 census, Serafino, but in Sicilian it was Saddafino.
I am very proud to be Italian.
My father and mother didn't know where their parents immigrated from in Sicily. My mother always assumed her father was buried in a pauper's grave, covered over by the New Orleans race track. He is buried in a graveyard on Esplanade Avenue in New Orleans; she would have loved to know that. As for my family Sicilian name, the actual spelling is Cacciabaudo. There are many Cacciabaudo's in Sicily and Italy. The only bellmaker in Sicily is Rocco Cacciabaudo in Burgio. He makes bells for the Vatican as well as molds bronze statues of Padre Pio found all over the Island. His brother Giuseppe is the man that encouraged my family search by answering my letter those many years back. I continue to learn a great deal about my Sicilian roots through research and through reading books from Arba Sicula's Legas Press.
🅲🅰🅲🅲🅸🅰🅱🅰🆄🅳🅾 –> 🅲🅰🅲🅸🅱🅰🆄🅳🅰
L'Idea Magazine: So you are also a full-blooded Sicilian. I see you are keeping in touch with that aspect of your heritage…
Joseph Cacibauda: My DNA shows I am 87% Southern Italy, 7% Greece and Albania, the rest from other regions. My research began with a letter to a Cacciabaudo in Sicily; in English, can you believe it? He was nice enough to reply in English, can you believe it? Turns out he is an English teacher in Chiusa Sclafani, Sicily and he tells me the roots of our cognomi. The baudo is from bald from old German meaning courageous.  Caccia is a hunter. In modern times (1600's) we were not hunters but farmers. My maternal grandparents immigrated around 1880. They were from Poggioreale, Trapani, no doubt my Albanian DNA strain. My paternal grandparents came in the 1900s. Both sets of grandparents went into New Orleans. In a trip in 2003, my family went to Sicily to find records for my After Laughing book. I hired an interpreter from a commune in Sicily. I met him in the town piazza.
I'm a Cacciabaudo.
There was a gentleman waiting there who was a cousin to our interpreter. In talking to this man I learned that he was from New Orleans, had gone to the same university I had in Louisiana at the same time, and I had taught his cousins in Hammond when I was a band director.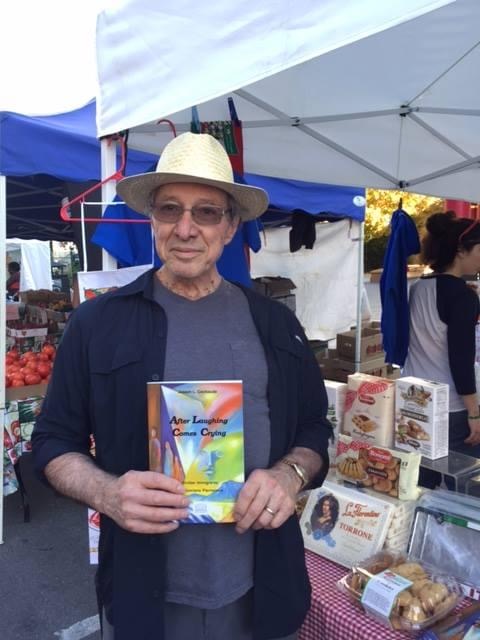 Then, in Sant'Anna di Caltabellotta at the records hall, we got birth records for my paternal grandparents. Coming out of the records building, the records attendant mentioned to our interpreter that he would show us the Cacciabaudo home of my grandfather. A tall gentleman overheard the name and exclaimed, "I'm a Cacciabaudo." Turns out his great grandmother was my grandfather's only sister. This man was from Palermo, coming to visit his mother who was not in town at the time and he was biding his time before going back to Palermo. From there we were off and running.  My family trailed behind this gentleman through the town as he knocked on doors telling those that answered that these people, we, were related to them. Many were skeptical but nevertheless invited us in for drinks. We did find provable descendants who opened their hearts and houses to all of us. On the next night as the championship soccer match played on a TV just over my right shoulder, we had a feast of chicken, vegetables, fruit, sfingis, coffee, wine. I believe Italy won. I stay in touch with them via Facebook.  I later met the Cacciabaudo who was so generous to answer my first letter. I have immense pride and respect for the Sicilian culture, its family tradition, its work ethic, and the many accomplishments all of these immigrants achieved. My parents were 1st generation American-born. They were the last generation to use language and customs from the old country. My father had a 3rd-grade education, my mother never went to school enough to learn to read. They managed to raise 5 children and do quite well for all of us.
After Laughing is about the hardships of those workers that came over in Octobers to harvest the sugar cane crops.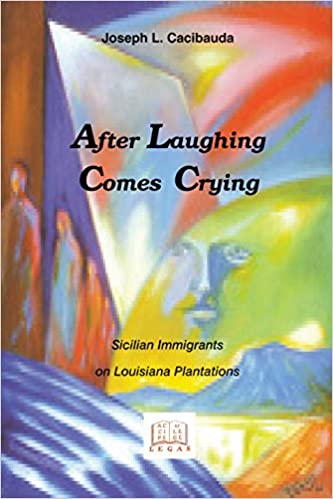 L'Idea Magazine: In your search for your Sicilian roots you collected quite a bit of information and then you read a book by Jean Ann Scarpaci, "Italian Immigrants in Louisiana's Sugar Parishes," which triggered something in your mind and brought you to write your own book, "After Laughing Comes Crying." What was the mechanism that brought all this together?
Joseph Cacibauda: The book Roots influenced a woman whom I had just met to suggest that with all of my research I should write an Italian version of Roots. I decided I would put my grandfather as the main character using his history and the historical information in Scarpaci's book. I sent her a copy of After Laughing and talked to her by phone. The book is a creative fiction work. I believe my grandfather actually came with more money than most. He bought land for a price that he could not have accumulated in the short time he was in America. There are a few sayings like my "after laughing comes crying" one. I just ran across one that says, "He who laughs excessively on Friday, lives to regret it on Saturday." The saying is something my father would tell his four sons when they were screwing around, not taking their chores seriously. It really means that if you spend all of your todays having a good time and not thinking about tomorrow, you will not have anything tomorrow, but regret. My first book, After Laughing is about the hardships of those workers that came over in Octobers to harvest the sugar cane crops. Many would go back with the money earned, then return the next October to work the cane fields again.
I like to do as much research as I can before I write these books because I want my stories to reflect the truth…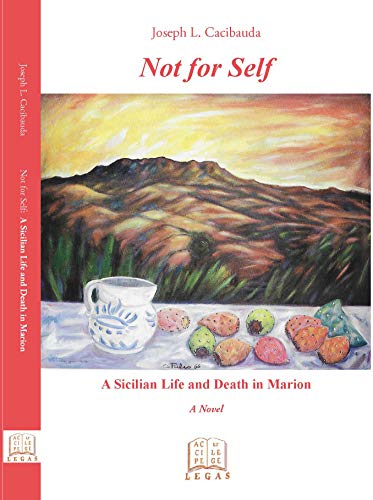 L'Idea Magazine: Is it true that the idea for your book "Not For Self: A Sicilian Life and Death in Marion" came while researching materials for "After Laughing Comes Crying"?
Joseph Cacibauda: Yes. I got a copy of Jake Cacciabaudo's death certificate that read: "Gunshot by the hand of Cliff Hatcher: self-defense." I wrote to a lady in Marion, Illinois, a real estate worker who had just been laid off. I called her the same day and she thought I was God-sent to give her work. She went far beyond her pay to get information about Jake's death and the men that killed him. I used Jake in After Laughing but his story was too interesting to leave unwritten. In doing research for me, I asked the lady to find Jake's grave in Marion and take a picture of it. She could never find it. One rainy day she was around the Marion Cemetery and for some reason needed to turn around. When she turned on a road leading into the cemetery, her lights flashed on Jake's headstone, replete with a photo of him.
Williamson County, Illinois was a hotbed of lawlessness when Jake arrived. It was much more volatile than Chicago because St. Louis with its gangs and crime was less than 200 miles away. Criminals from there would hide out in Marion and criminals from Marion would escape to St. Louis. Then came Prohibition. Jake chose to bootleg during this time, which caused him to be involved with deadly factions. There were competing gangs that dropped bombs from airplanes on their competitors' hideouts. The Ku Klux Klan began to take over the area, even arresting the elected sheriff and throwing him into jail. The miners' union members slaughtered non-union workers, they called them "scabs," who came into Herrin, a town next to Marion, to work in a mine that locked them out. There is a book called Bloody Williamson that chronicles the whole area; fascinating reading. Well, Jake was caught up in these times and paid the price.
I like to do as much research as I can before I write these books because I want my stories to reflect the truth, especially as it concerns Sicilians and Italians and the dues they paid to become part of this country. I also want to show these men as they were—hard-headed and driven, not always innocent of some of the crimes they were accused of doing.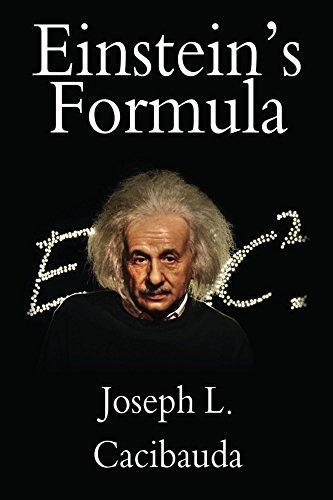 L'Idea Magazine: What inspired you to write your book "Einstein's Formula"? What is the main theme?
Joseph Cacibauda: Einstein's Formula is about a music student who writes music in his apartment. He finds a young girl wandering around in a daze early in the morning, gets involved in her story, and is later accused of assaulting her. I have always been intrigued by the speed of light being the ultimate speed. I weave the idea of the physics of light into the metaphysics of light into the story. It is not quite a who-done-it, but I have been complimented on it being a "page-turner."
L'Idea Magazine: Besides writing books and short stories, you also write book reviews and articles…
Joseph Cacibauda: I want to add that besides writing books I compose music on a computer program called Finale. I can write for any instrumentation, which I do, and have it play the music back to me in sounds that have been sampled.
The reviews I've written have been for Dr. Cipolla's book on Sicilian poets. There is one published in the latest volume of Arba Sicula's Journal. There have also been reviews online. Voices in Italian Americana 31.1&2, Fra Noi, We The Italians; wetheitalians.com (April 26, 2020). My latest story was a rework of a chapter in After Laughing and is published in the Fall 2020 edition of Italian America. It is an account based on an incident that I recall reading about aboard a ship, where a woman is traveling with her children to go find a husband who has abandoned her; she goes mad. The first article I wrote for Italian America was a more factual account of my grandfather's coming to the south, to New Orleans. Sorry, I don't recall the issue's year. It was a summer issue and featured a story about Joe Torre, the Yankee manager.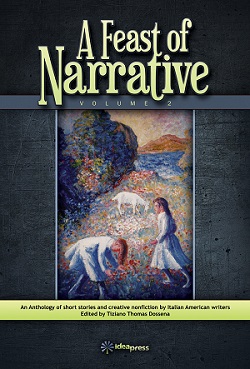 L'Idea Magazine: You like to write short stories too, and I was pleased to have one of your stories in the Italian American Writers Anthology "A Feast of Narrative", which I edited. What inspires you to write short stories? Are they somewhat based on lived events or are they completely fictional?
Joseph Cacibauda: People's lives are so much more interesting than any fiction one can write. I love to write dialogue, their own words, which slowly peels back their true characters and their travails. A lot of my short stories are of these people. For example, I have a piece called Of Bus Trips and Paper Bags written pretty much from a conversation I heard while on a bus trip with a group of people going to Carson City, Nevada. It is all dialogue. There is another piece called, "One Sunday Concert" which is written through the eyes of a young man witnessing the ravages of old age as an old man listens to a concert.  The piece I contributed to your anthology is the first chapter of a novel I've written called Sheds. My wife is an energy healer, who studied for 4 years in Miami at the Barbara Brennan School of Healing. One of the areas they investigate is the ways we humans cope with the world and deal with our immediate surroundings, including family. Humans display mannerisms that define how they behave and, believe it or not, how they stand and how their bodies develop. I use these characteristics to tell a story about an Italian family whose lives are controlled by their possessions and the sheds in which they keep them.
I am working on a book idea right now. It will be called "Garlic Cloves and Red Underwear: Superstitions of Italians and Sicilians."
L'Idea Magazine: Are you working on any new projects at this time?
Joseph Cacibauda: I am working on a book idea right now. It will be called Garlic Cloves and Red Underwear: Superstitions of Italians and Sicilians. I put out a post to my Italian Facebook groups asking for their family stories of superstitions. I received over 400 replies. I gathered these together, trying to find the origins of them and also trying to show some of the science of a few "old wives tales" cures. The cures did work at some time when they had to, so I am interested in why they did work. Garlic cloves are used extensively to ward off evil spirits. The red underwear is worn, or at least used to be worn, by superstitious men over the New Year's Eve night. Red also keeps away the Malocchio, the evil eye.  I also just finished a short story called Speaking of Cabbages and Kings which is about a guy trying to find Area 51 in the Nevada desert and he comes across a dome that houses all of the conspiracy theories we have heard about in the past. Not the latest ones I need to add, but the older ones.
In terms of other projects, I continue to write music as a diversion from my narrative stuff.
L'Idea Magazine: Any unfulfilled dreams?
Joseph Cacibauda: I would like to have my music played by live musicians one day. It is also my dream to do more readings of my books to groups and have discussions of the material and ideas in them.
…our histories, are stored between the covers of first-hand knowledge books, to be discovered if and when the next generations decide to investigate their heritage…
L'Idea Magazine: If you could meet any character from the past or the present, who would that person be and what would you like to ask?
Joseph Cacibauda: Mark Twain is my favorite writer. He lived in Virginia City, Nevada for a time and wrote for the Virginia City Territorial Enterprise newspaper. His brother was the Secretary of State in Nevada. I don't imagine I would say much to him, just listen and giggle and dodge his cigar smoke. I would ask him what his thoughts are of technology today. I believe he'd be on board with the computer for sure. And strangely enough, if Twain declined, I would like to chat with the country singer, Hank Williams. I was influenced by his music and still hold a high regard for his compositions. It would be interesting to hear stories of the musicians he worked with and the situations he encountered to have written the songs he wrote.
L'Idea Magazine: A message for our readers?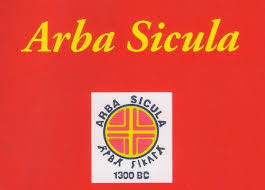 Joseph Cacibauda: There has been a wonderful surge of Italian writers writing family stories in the last few years. Our culture is surely dying off. That is the way of the world; it is sad, but it's a fact. Few of our children care about their Italian past, and why should they? We who write have experienced first-hand uncles', aunts', grandmas' and grandpas' sayings, mannerisms, cooking, and voices. Our writings do chronicle all of these and their stories of coming over to the new world. Their stories, our histories, are stored between the covers of first-hand knowledge books, to be discovered if and when the next generations decide to investigate their heritage. That's all we can do. Meanwhile, we writers should read each other's work. I learn much and validate much of my culture when I read others' writings. I realize there is a small market for publishers like L'Idea Magazine or Idea Press to print Italian subjects and so it is important that we support these publishers. Also, I would like to plug Arba Sicula Sicilian Society. Dr. Cipolla works very hard to publish and write a great deal of literature to expose and retain the Sicilian heritage. It would be worth it for those of us who are serious about learning more about our culture to join this group.