Interview by Tiziano Thomas Dossena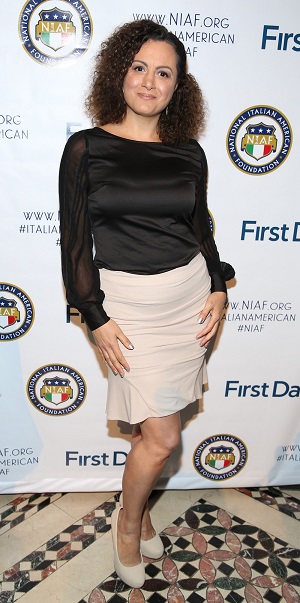 Lucia Grillo is an award-winning filmmaker, TV producer, and on-camera talent (actress, television host & correspondent, Italian cinema journalist), and "influencer."
As an actress, Lucia was recently seen in the HBO series, The Undoing and she improvised Italian scenes for I Know This Much is True. She played a lead role in the award-winning series, Switch, with Academy Award Winner, Olympia Dukakis, and guested opposite Italian star, Fabio Volo, in his bilingual Milan-to-New York comedy, Untraditional.
Lucia's award-winning short film A pena do pana (The Cost of Bread), shot on location in Italy, premiered at AFI Fest, aired on national Italian television (La 7), and continues to be screened internationally. While living in Italy, Lucia was flown to Chicago to star in and co-direct the short Pop Machine. Her third short Ad Ipponion (Ode to Hipponion), also shot on location in Italy, was an Official Selection of the Cannes Film Festival SFC. Lucia's feature documentary Terra sogna terra (Earth Dream Earth) has screened internationally and aired as a Special on CUNY TV. Her second documentary Testardi has screened at venues including Rome's famed Apollo 11 Cinema and the historic Teatro dell'Acquario. Her films have received vast critical acclaim.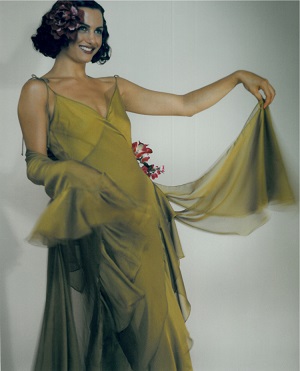 As a producer & correspondent/host of a cultural magazine-format TV program for CUNY TV for 10 years, Lucia produced and reported on over ninety half-hour monthly episodes and over forty One-Hour Specials. She obtained the "Made in New York" status for the show, brought it to the network's Top 5 most viewed shows, and her individual segments reached record views – for both the program as well as the network itself.
Her current TV show, "Lucia's Vegan Lifestyle," now in its 18th episode, which she writes, produces, shoots, edits, and hosts, airs on MNN in New York City, streams on the show's YouTube Channel, and is coming to a major vegan streaming platform soon to be announced.
For her body of work, Lucia has been designated an Ambassador of the Calabria Region of Italy, "for having exalted Calabrian culture in the world of Cinema well beyond Regional boundaries."
www.calabrisellafilms.com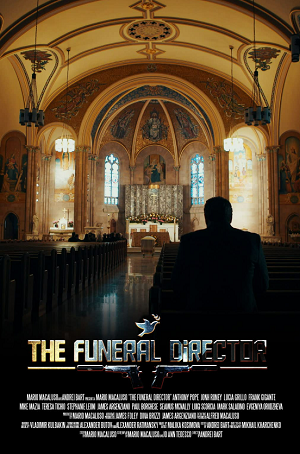 L'Idea Magazine: Hello Lucia. You are immersed in the performing arts world, writing & directing award-winning narrative & documentary films and music videos, acting in film, TV, and theater in the US and Italy; working as a voiceover talent & audiobook narrator in English, Italian, French, and Spanish, producing & hosting your own vegan lifestyle TV show – the only 100% vegan show that airs on television – working as a vegan influencer & content creator, as well as shooting and editing the majority of your projects… Let's talk about your acting career first. You were in many movies. Which one was the most interesting as experience? Which one was the most challenging?  Who were the directors you worked with?
Lucia Grillo: Hello, Tiziano.  Thank you for inviting me to talk with you.

I've been working in the entertainment industry since I was a kid, acting with numerous directors across film, TV, theater, print and runway in New York, Los Angeles, Rome, Calabria, and Wales. Every single experience has been incredibly interesting and enriching. Perhaps the most notable with whom I've worked are Spike Lee and Tony Gilroy, the former becoming a friend and mentor of sorts when I embarked on my filmmaking career. The most challenging certainly is writing, directing, and shooting while performing, which I did in my debut as a filmmaker—playing the role of my grandmother as a younger woman—but doing all those things simultaneously helps when I'm in the edit because I shoot and perform according to how I envision the final project to be cut.
L'Idea Magazine: When did you start your acting career and where did you study?
Lucia Grillo: I started acting and modeling as a child. I don't recall which came first, as I was so young, and also dancing and playing the piano, but I do remember that my first play was actually in Italian!
When I was 15, after researching the numerous acting schools around Manhattan, I decided that the Lee Strasberg Institute was the best fit for me. I continued my studies there through my years at New York University's Tisch School of the Arts, where I obtained a BFA in Acting with a Minor Degree in Cinema Studies as well as Italian Literature at NYU's Casa Italiana Zerilli-Marimò.
I then taught acting in LAMDA's BA program at the University of Malta in Rome while in pre-production on my second film in Calabria (my third film as a writer-director).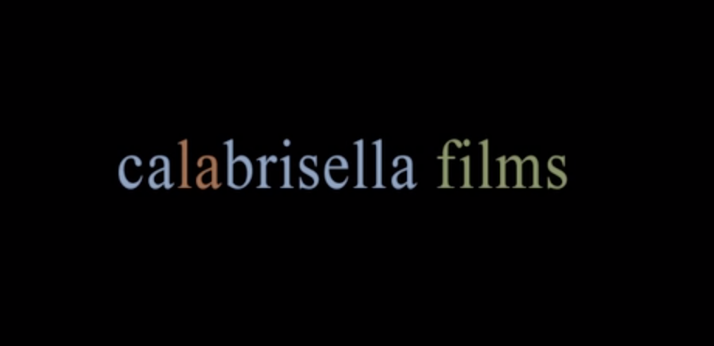 L'Idea Magazine: You are a native New Yorker, but your film production company is called Calabrisella Films. Why? What do you produce with that banner? You've won awards as a filmmaker and are officially an Ambassador of Calabria…
Lucia Grillo: Yes, that's right! "Calabrisella" means "Calabrian girl" and my parents being born in Calabria was the very reason I became a filmmaker—to tell stories in that beautiful, history-laden, and complex region—so in homage I named my Calabrisella Films accordingly. I produce everything you mentioned above under that banner: my narrative & documentary films, music videos, and projects I currently have in development.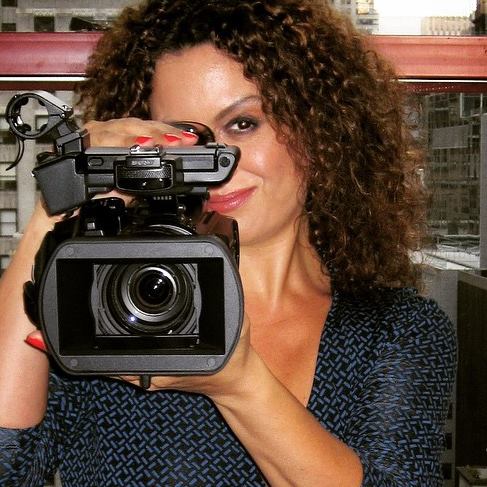 L'Idea Magazine: What about your theater appearances?
Lucia Grillo: From age 6 to the present, there is a lot of theater! The most recent was at the Cherry Lane Theater, during an Italian theater festival, where I produced and starred in a short story by Luigi Pirandello that I translated from Italian to English and adapted for the stage, transcribing from prose to play format and creating a 2-character piece. It is a brilliant comedy, "The Twelve Letters," that I had read during my university years and had in mind to someday perform, so that is a source of great pride and pleasure, to have been able to accomplish that.
L'Idea Magazine: You are a voiceover artist in four languages (English, Italian, French, and Spanish). Do you have any preferences or like them all at the same level? Which one was the character for whom you did the voiceover that you enjoyed the most?
Lucia Grillo: I love all of them and only wish I spoke more languages.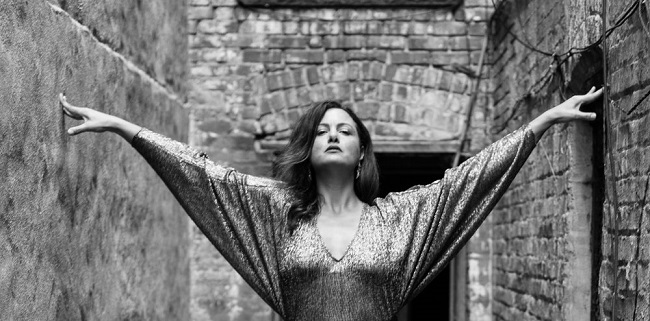 L'Idea Magazine: You also create music videos…
Lucia Grillo: I have created (conceived, produced, written, directed, and edited) music videos for various genres, ranging from rap bands in Calabria, pop singer-songwriters in Rome, doom metal bands in Brooklyn, and folk music in New York. The last one, Somewhere You Found My Name, was during Trump's presidency so I created the story around people in the New York City subways, showing how people from all over the world live side-by-side in harmony. It was a love letter to my city and to Humankind.
 You produce and host "Lucia's Vegan Lifestyle" on MNN. Can you tell us more about that?
Lucia Grillo: After the vegan segments for another show I produced & hosted, helped me bring that program to the network's Top 5 most viewed shows, I was urged to create a fully vegan show based on my own lifestyle, to let people see that being vegan is beyond what many imagine. I started just posting "segments" on Instagram, then I pitched it to MNN, who picked it up, and it is now the only 100% all-around vegan lifestyle show—that also actually airs on broadcast television! It does stream on YouTube as well, so it can be viewed anywhere in the world. Here is the link to subscribe: tinyurl.com/LVLYouTubeSubscribe. It's free!

L'Idea Magazine:: As a journalist, you interviewed many personalities. Who was the one who impressed you the most?
Lucia Grillo: It is difficult to select one, as each person—from celebrity to local—has an equally important and engaging story. As far as film and television personalities, I very much enjoyed interviewing Pierfrancesco Favino, who is very elegant and a true thespian, besides speaking impeccable English, so it was wonderful to be able to communicate in both languages seamlessly. I had the pleasure of interviewing Isabella Rossellini more than once and talking with her about her father's (Roberto Rossellini's) films as they influenced my own "neo–neorealist" films, to her delight! She is so joyful. John Turturro was lovely and very patient with all my questions—as there is such a span of works to discuss—and my friend, Michael Imperioli, who is just a profoundly beautiful person besides immensely prolific talent, and is on board to act in the drama series I'm developing.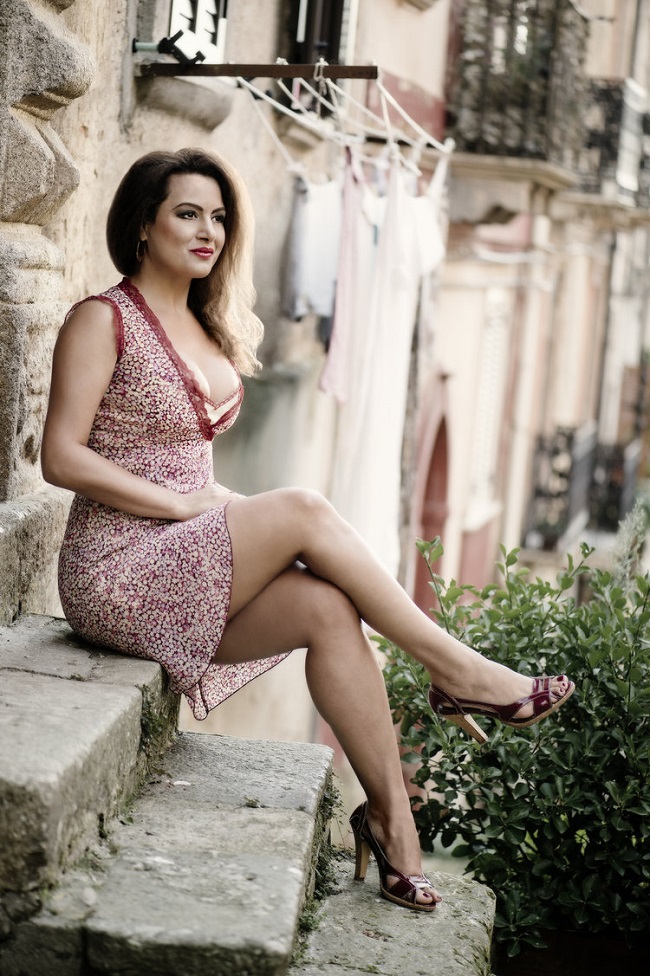 L'Idea Magazine:  You also do Audiobook Narration. Which book did you find the most challenging to do and why?
Lucia Grillo: To clarify for your readers, in addition to creating entire three-dimensional characters for all those in the printed book and the physical voice work, usually audiobook narrators are also the producers, editors, and mixers, so any book is a challenge. I narrated a book of Italian short stories that was bilingual in Italian and English, which is available on Audible here: https://amzn.to/3dW7NhT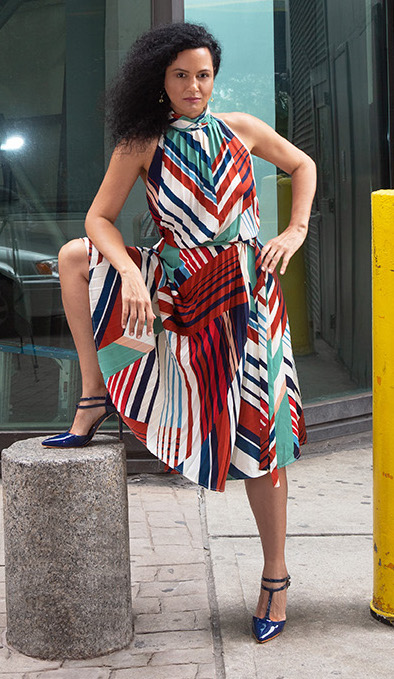 L'Idea Magazine: As a print model, which one was your most interesting appearance?
Lucia Grillo: My favorite job as a model hands-down was working with legend Christy Turlington; my wardrobe for that ad was a floor-length sequined Missoni gown and I even doubled as a hand model in Christy's place. More recently, I've collaborated several times with another of the original Supermodels, Christie Brinkley, whose proseccos and wines are certified vegan, so I've created some fun, sexy promos for them via Lucia's Vegan Lifestyle's LVL Media department.
Watch here: https://www.instagram.com/reel/CdBXHYhFKCP
Here: https://www.instagram.com/reel/Ccjyr_DFbyc
And here: https://www.instagram.com/tv/CZvPxmMF95-
L'Idea Magazine: You have been involved in the pro-choice movement, especially after the terrible decision by the Supreme Court. Could you tell us more about that?
Lucia Grillo: Thank you for recognizing the illegitimacy of the Supreme Court's stripping of women's human rights, Tiziano. Yes, I have been an activist since my late teen years and am pro-abortion. The day SCOTUS hurled us into dangerous times for women, Rise Up 4 Abortion Rights was formed and at the forefront of demanding the immediate restoration of Roe. People can find out more and get involved here: https://riseup4abortionrights.org/
L'Idea Magazine: If you could talk to any person in the world, whether from the past or the present, who would that person be? What would your conversation be about?
Lucia Grillo: In a fantasy world, I would choose Ludwig von Beethoven. I am obsessed with his works, which I have studied extensively, particularly his piano sonatas, as those are the only pieces I play myself, Beethoven being the reason I returned to the piano at age 16 after having abandoned my practice at 12.
In the real world, the person I most would like to talk with is the revolutionary Bob Avakian, as he is the only person on this planet who has the strategy to liberate all of humanity from oppression and build a system in which Humanity can not only survive but also thrive. However, it wouldn't be necessary to speak with the latter personally, as his works are available to all of us, to discuss among ourselves and bring forth actively out in society—and that is what is most important.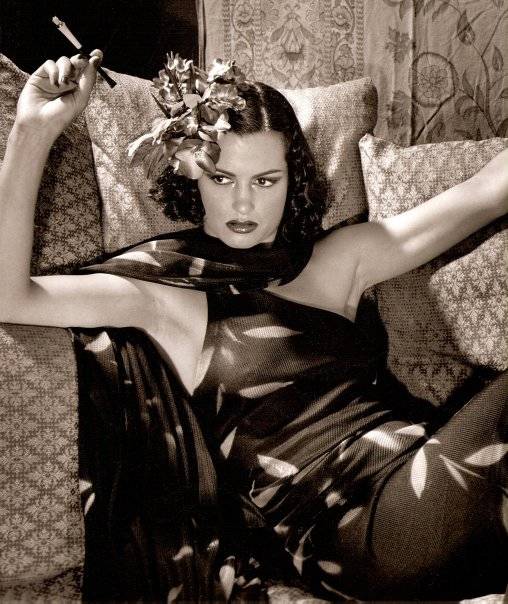 L'Idea Magazine: Three adjectives to define you…
Lucia Grillo: Oh wow. I'll have to pick three that no one can contest! I would say: determined, hopeful, and strong (even when I don't want to be!).
L'Idea Magazine: Any special projects at this time?
Lucia Grillo: Yes! I have a TV series in development based on IP I own: the epic novel "Umbertina" by Helen Barolini. It's a multigenerational drama that takes place between Calabria, Rome, and New York, among other intercontinental locations. The book really spoke to me when I was making my first film, A pena do pana (The Cost of Bread), and I dreamed of meeting the author "someday," and then eventually it happened. Helen and I forged a friendship, and she ended up asking me if I'd be interested in adapting her book for the screen!
I also have a dramatic film in development, an original screenplay I wrote, which also takes place between Calabria and New York, and crudely exposes the violence of the 'ndrangheta (Calabrian organized crime) in a way we have never seen before.
L'Idea Magazine: A message for our readers?
Lucia Grillo: My most sincere thanks for taking the time to read this.