By Joseph M. Calisi ©2021 All Rights Reserved
Albany, NY, November 15, 2021
The recently installed governor of New York State, Kathy Hochul, made headlines by following thru on a promise she made after being installed at the state's top job – clean house of the staff of preceding Governor Cuomo. In the process, the popular state director for Italian-American Affairs since 2017, Dolores Alfieri, was booted from the job as the liaison to the Italian American community. The move clearly has infuriated the leadership of the Italian American community.
Italian American leaders across the board ranging from Dr. Joseph Scelsa (president and founder of the Italian American Museum in Manhattan) to the Order Sons and Daughters of Italy in America are up in arms over the slight. Comments such as being insulted and not being governor of the whole state have been levied.
Dolores Alfieri was nominated for the job and served at the pleasure of the governor after previously having a position at the National Italian-American Foundation (NAIF), a move that was well-received by the Italian American community.
The question becomes, is Gov. Hochul eliminating the position after having participated in the Columbus Day Parade on Manhattan's 5th Avenue a month ago? The State seems to have increasingly gone woke in the last couple of years in intent and with legislation.
Even New York City joined in the anti-Italian fray when the Mother Cabrini statue in the women's poll for new statues was omitted from the list by the city's Mayor Bill de Blasio until Governor Cuomo had the statue placed on New York State land, thus restoring integrity to the saint and the process. Earlier this year, the de Blasio administration took Columbus Day off the city's calendar in favor of Indigenous People's Day, which already had 2 other days on the calendar (Aug. 9 and the day after Thanksgiving).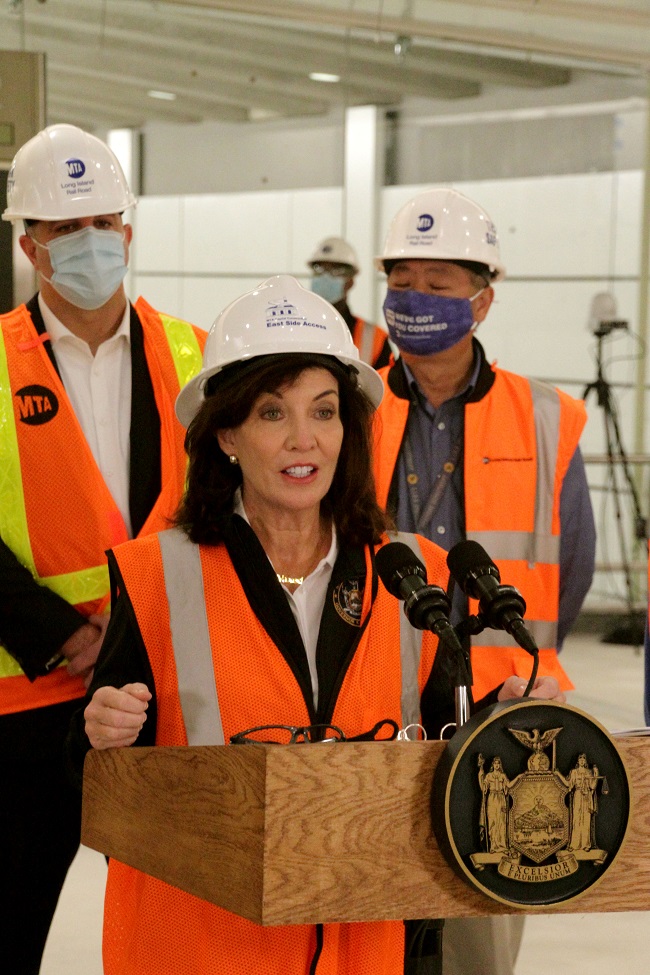 Italians and Italian Americans comprise 12% of New York State's population. The move could affect the state's gubernatorial election next year as Italian Americans with ex-Westchester County Executive Rob Astorino and Andrew Giuliani (ex-New York City Mayor Rudy Giuliani's son) have already announced running for the state's top job.