By Marianna Biazzo Randazzo
The granddaughter of Italian immigrants from the area of the Poe River valley who eventually settled in East New York, Brooklyn, Joyce Malerba Goldstein learned about dedication, commitment and devotions from her ancestors. Her father, the youngest graduate in the history of NY Medical College, became a family doctor in Astoria Queens after serving his residency.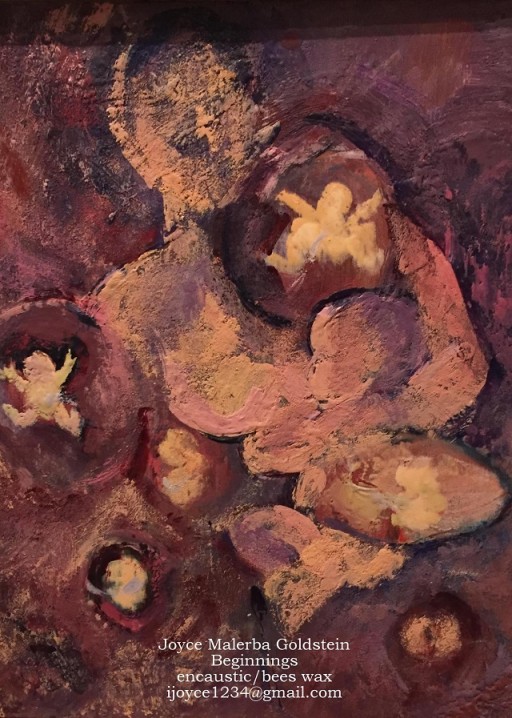 "He was an example of service: He ran the emergency room and a clinic at St. John's hospital and ministered to the immigrant population in our neighborhood, often for no more than jars of tomato sauce. In his later years he served as the ship's surgeon on the SS United States. Now there are three doctors in the Malerba family. Most of my northern Italian family: the Malerbas, the Tintis and the Tavolottis resided in East NY Brooklyn," reminisces Joyce.
In 2004 Joyce created the SI Creative Community/Art by the Ferry organization that found venues for artists, musicians, dancers and literary performers. They were active until 2015 when a new Board emerged. During her leadership they had shows in 4 different buildings on Bay St. and Stuyvesant Place and offered opportunities to show for the developmentally disabled, African refuges and Native American performers.  "Besides starting this nonprofit I had and still have an active practice in Psychotherapy. I also taught various Psychology courses for twenty five years at the College of Staten Island.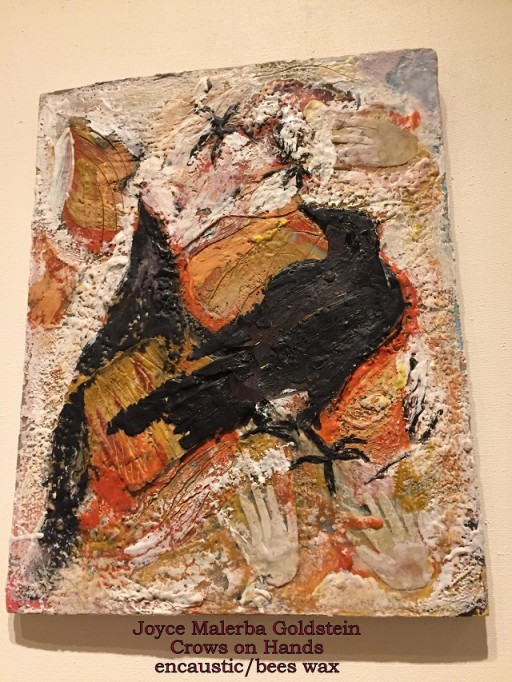 Joyce was a graduate from St. Bonaventure, a Franciscan University before going on for a Masters in Psychology followed by a certificate in Marriage and Family therapy at NY Medical College.  Joyce is in practice with her husband who is also her therapy partner. They both specialize in Marriage and Family therapy and trauma treatment.
About being an Artist:
"My memories are filled with lots of laughter, music and wonderful food. Children were treasured and enjoyed; education and the Arts were highly valued; being part of the community and giving back was expected. For me, truly seeing and appreciating the interesting, human and perhaps beautiful in our environment is integral to being an artist," says Joyce.  At present she belongs to the Italian American Women's Association and is on the Board of the Staten Island Preservation League.  The Preservations league strives to enrich the sense of community of Staten Island by promoting and advocating the conservation of its diverse and significant historic built environment and cultural and natural landscape.
Knowing how important the Arts are to humanity, she is deeply concerned about potential cuts. Repeated studies demonstrate that music curriculum raises math scores and art classes raise reading scores. "It is obvious that exposing children to quality literature and graphics stimulate their imagination and the growth of brain cells. The artist in society raises consciousness and brings joy and transcendence to our lives," she reminds us.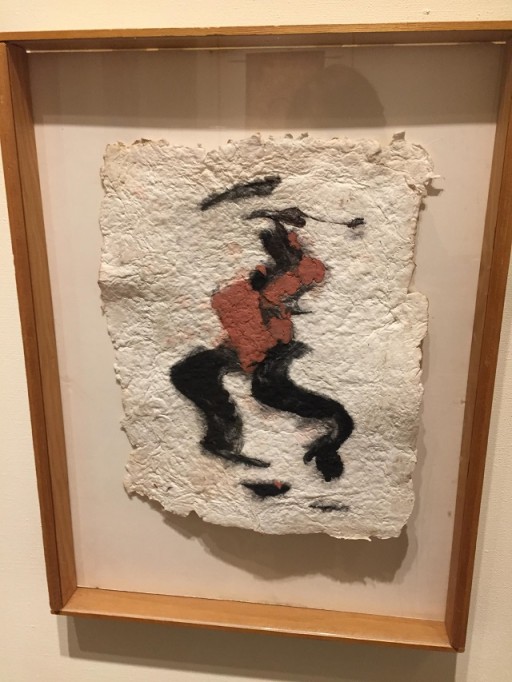 Where her art is found:
Joyce's art could be admired in a permanent collection at the Virginia Quick Center for the Arts at St. Bonaventure University in Allegany, New York.  She has received invitations to show in Europe and Manhattan as well as Staten Island's Garibaldi -Meucci Museum; The Lighthouse Museum, St John's University, Wagner College and several shows at the Newhouse Gallery at Snug Harbor.
Joyce has shared some of the secrets for her success and inspiration: "Being validated by these opportunities has encouraged me to be experimental, to expand my vision and my desire to continue creating. I have added sculpting and work from models at Wagner College in Staten Island. I have developed a system of working on fiber paper with tinted wax and collage and have created many pieces using encaustic (using pigments mixed with hot wax that are burned in as an inlay.)  Luckily, I have been able to rent a studio at Snug Harbor Cultural Center in Staten Island, New York for over 30 years: a beautiful place to help enhance expression. With two others, I started the Council on the Arts and Humanities [now Staten Island Arts] and was president for three years and on the Board for seventeen years. "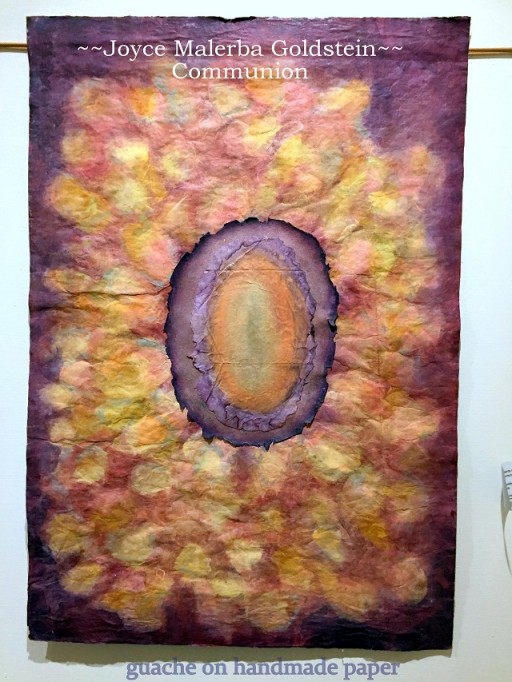 The Garibaldi-Meucci Museum is proud to display the art work of painter, sculptor, community activist and licensed Psychotherapist   Joyce Malerba Goldstein.  Visit our gallery at the museum, Wednesday through Saturday. Call 718-442-1608 for more information or visit our website: www.garibaldimeuccimuseum.org.