Giada Valenti will be part of Eataly's Tiramisu festival.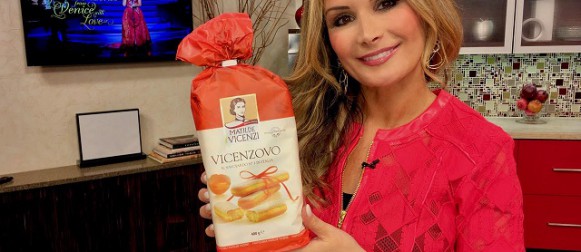 Sunday, March 19 singer Giada Valenti will be part of Eataly's Tiramisu festival. On the last day of this two week culinary event, celebrating the beloved dessert the Italian songstress will do several cooking demos at the Foodiversita, the "food university" at Eataly NYC Downtown. Together with Italian pastry company Matilde Vicenzi she will share tips and tricks making a delicious tiramisu.
Giada Valenti is currently featured on PBS all over the country with her concert special From Venice With Love. She found a creative way to promote her music, by making appearances on many morning television shows around the country doing cooking demos. The Italian songstress is very passionate about good food. On the morning shows she shares with viewers how to make a great tiramisu, while also talking about her upcoming concerts. For clips of TV appearances of Giada making tiramisu: www.giadavalenti.com/tv-appearance
"I always tell people that for making a great tiramisu you need the best ingredients. One of the main ingredients of tiramisu are the Ladyfingers. My favorites are the Ladyfingers of Matilde Vicenzi. These Italian cookies are found almost everywhere in the United States."
About Giada Valenti
Giada Valenti is an award winning singer and songwriter, born and raised in Venice, Italy. She is known for her stunning television special "From Venice With Love" on PBS, which since its debut in December 2015 has been aired close to 600 times all around the United States. Giada, who sings and speaks in five languages, takes her audience in this television special on her romantic journey performing her own interpretations of hits from the 60s, 70s and 80s. But her career started in Europe where she was signed as a young singer with record label Sony BMG and had hits climb directly to the top of the charts. She has received critically acclaimed awards such as the prestigious San Remo Giovanni Talenti Nel Mondo and Festival di Castrocaro. For the past eleven years Giada, currently resident of Los Angeles, has released her CDs "And I Love You So, "Italian Signorina" and "My Lullaby" garnering rave reviews. She has been featured on ABC, CBS, PBS Television and NBC during the special broadcast performing on the Red Carpet of the Columbus Day Parade in New York City. The people of Italy continue their love with Giada, particularly the press who continuously following her career and cover on Italian media and television. In 2010, Giada was honored by the Commission for Social Justice of the Order Sons of Italy in America, and in 2011, has been awarded the Merit of Honor by the Borough President of Queens, NY for Her Outstanding Cultural Contributions To The Italian Community In the United States. In September 2016 she kicked of a 40 city tour around the United States.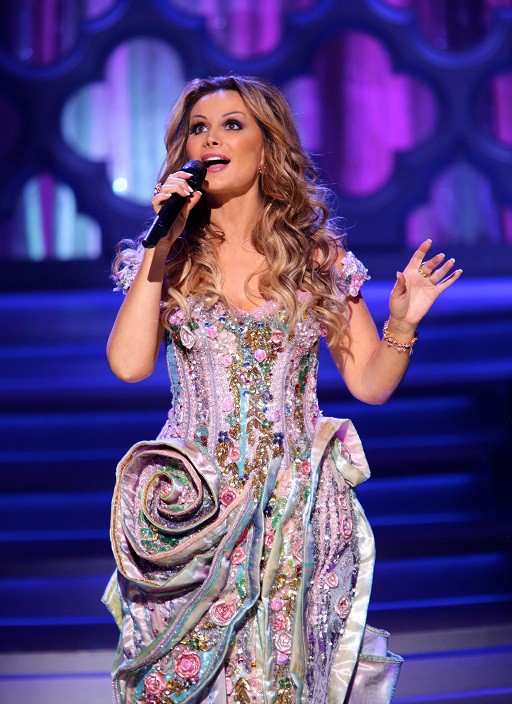 About Matilde Vicenzi
In 1905, Matilde Vicenzi opened her first pastry shop on the outskirts of Verona (Italy), where she carefully made her cookies and pastries with passion. The small artisan pastry shop grew over the years into a 100+ million company. Today we sacredly preserve Matilde's recipe book, applying her creations as a current source of inspiration for our sweet foundation. Over 110 years, innovation and tradition have remained the fundamental ingredients of our success. And today, as in the past, the "Pasticceria Matilde Vicenzi" brand brings a feminine touch to the patisserie tradition and keeps being the symbol of Italian Fine Pastry all over the world.
About Eataly
Eataly is the largest Italian marketplace in the world, comprising a variety of restaurants, food and beverage counters, bakery, retail items, and a cooking school. Eataly was founded by Oscar Farinetti, an entrepreneur, formerly involved in the consumer electronics business, and collaborates with Slow Food. In the United States it has stores in New York City, Boston, Chicago and soon in Los Angeles