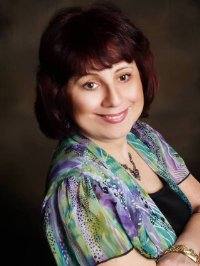 Marianna Randazzo, is an educator, author, and columnist for Staten Island Parent Magazine. She is also the Director of Children's Programs at the Garibaldi-Meucci Museum in Staten Island.  Italian language, culture and history are very dear to her. Having grown up in Brooklyn surrounded by her close knit Italian family, she has passed the traditions of Italian life and ways onto her three children and grandson.  She currently lives with her husband in Staten Island where she continues to embrace all things good about being Italian and educating children.
Her first  novel, Given Away, A Sicilian Upbringing, was inspired by true events occurring in the town of Ragusa, Sicily, during World War II. It is a story that reminds us that although the human body has limitations, the human spirit is boundless.
She is known for her public speaking and grant writing, as well as her involvement in numerous fundraising efforts. A percentage of the proceeds from her novel are donated to the Huntington's Disease Society of America.