Il 19 gennaio si è spento a New York, all'età di 79 anni, Robert Viscusi, professore emerito di letteratura inglese e americana al Brookyn College della City University of New York. Scrittore, poeta, saggista ed una delle massime autorità mondiali nel campo degli studi italoamericani, ha dedicato la vita allo studio e alla valorizzazione dell'identità italiana in America.
Tra i primi a dare on-line la notizia della sua scomparsa Anthony Julian Tamburri, dean and distinguished professor presso il John Calandra Italian American Institute, che ricorda in un accorato articolo anche il commento di uno storico autorevole come Matthew Frye Jacobson sul saggio di Viscusi, Buried Caesars and other secrets of Italian American Writing (State University of New York, 2006), da lui definito "il miglior libro che sia mai stato scritto su un gruppo etnico in America o in qualsiasi altro luogo".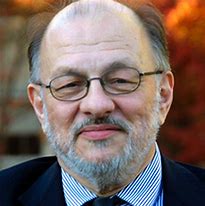 E lo scrittore George Guida lo ricorda come "un uomo geniale con il cuore di un guerriero misericordioso e l'anima di un mistico appassionato".
Geniale e visionario, oltre che altamente poetico, è stato considerato anche il suo unico romanzo, Astoria (Guernica, Toronto-New York, 1995), vincitore nel 1996 del prestigioso American Book Award, assegnato anche a personalità come Toni Morrison e Isabel Allende. Tradotto e pubblicato in Italia nel 2003 per Avagliano Editore Astoria ripercorre in modo originale la storia dell'emigrazione italiana in America (le grandi navi piene di immigrati che approdavano a New York, Ellis Island, la povertà, l'imprescindibilità delle radici) e la accomuna, attraverso un sorprendente percorso narrativo, alla rivoluzione francese. Astoria non è soltanto il quartiere del Queens in cui Viscusi è cresciuto ma è la stessa parola che con un alfa privativo davanti a "storia" racconta dell'universale privazione della storia per chi sia un immigrato: non più parte del paese d'origine ma non davvero parte del paese di approdo. "A storia" infine, in Abruzzo, regione a cui Viscusi, americano di seconda generazione, deve le origini, è "il racconto", una storia da raccontare.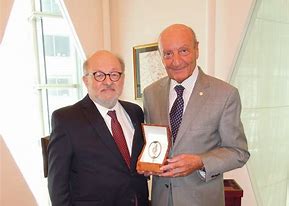 Poeta di altrettanto talento, nella poderosa raccolta di sonetti Ellis Island (Abrigliasciolta, 2012, Bordighera Press, 2013) prosegue il suo viaggio immaginifico tra immigrazione e coscienza.
Aveva fondato, nel 1991, ed era presidente della Italian American Writers Association, sodalizio teso a dare sbocchi e possibilità di crescita alla letteratura italoamericana, difficilmente assurta al main stream
Chi scrive ha avuto il privilegio di avere la sua amicizia e la sua autorevole collaborazione. Viscusi infatti ha scritto per Bridge Puglia Usa sin dal 1996, anno in cui, in occasione della prima presentazione della rivista all'Istituto Italiano di Cultura di New York, compose appositamente la poesia Let's make ourselves a bridge (facciamoci ponte), dedicata all'altro grande e diversissimo poeta e intellettuale, Joseph Tusiani.
Non ci sono parole per ringraziarti, indimenticabile Bob, infaticabile costruttore di ponti e mai di muri.
Questo articolo scritto da Flavia Pankiewicz