Article by Tiziano Thomas Dossena
PART 2 of 4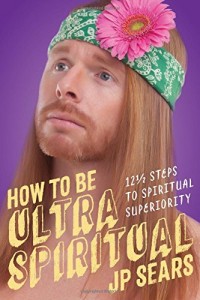 … So, as the day went by, the encounters with the authors revealed themselves to be exceptionally interesting. The hilarious J.P. Sears presented his How to be Ultra Spiritual, 12½ Steps To Spiritual Superiority, a book that claims to contain expert-level master training in competitive spirituality, dreaming up your awakening, mindfulness, merciless meditation, how to be nonjudgmental and much more… With 100 million views on his YouTube channel, Mr. Sears has proven that he can deliver great humor and I believe this book does just that….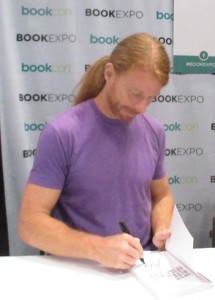 A different kind of humor, based more on the absurdity of real life is the type found in Sucktown, USA, a well written novel by first=time author Craig Dirkes. His main character flunks in college due to too much partying, so he decides to 'redeem' himself by taking a job in tiny Kusko, Alaska, and promises to stay a year. Soon he is lonely, low on cash and desperate to leave. It's a rough, raw, harrowing and hilarious story…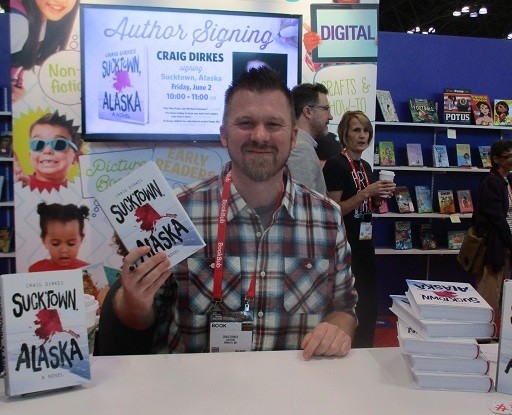 Three more debuts offered visitors and readers alike attention-grabbing topics. The first was The Rule of Half, a novel by Jenna Patrick. It explores what it means to be an atypical family in a small town, mentally ill in the wake of a tragedy, and most importantly, who has the right to determine both. The second was To The Stars Through Difficulties, a charming history of the birth of a cultural center in the Plains by the No Guilt Quilters, a group whose foremothers built 59 Carnegie libraries in Kansas a century before. Gayle Brandeis called it a "wildly inspiring love letter to libraries, to art, to Kansas, to community." A memoir that the Washingtonian Magazine called "…as riveting as a mystery and as filling as a feast," was the last of these first-time authors' book, I'm The One Who Got Away, by Andrea Jarrell. The book, which will be available September 5th, reads like a thriller, but it's a true chronicle of the author who, as a child was a fugitive with her mother from a man as alluring as he is violent, and as an adult she has an epiphany when a woman she knows is murdered, and she realizes that it's her mother's choices she has been trying to escape all along.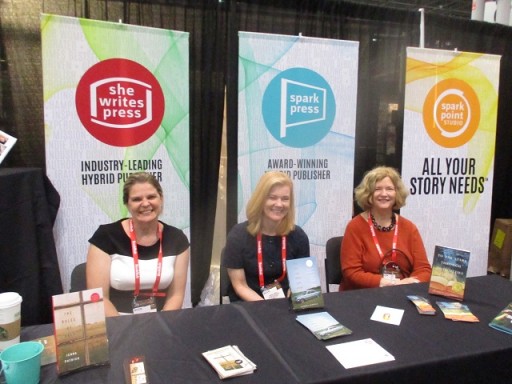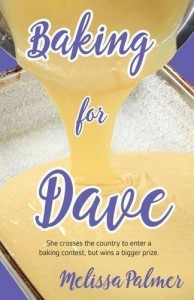 Melissa Palmer's delightful Baking For Dave is a novel that addresses the fears that people with autism, or Sensory Processing Disorder, of any level confront in doing every day's tasks. It does so with delicacy and a pleasant style, describing the 'road trip' of an adolescent who runs away to compete on a national bake-off. To get there, she will need to "borrow' her mother's car, cross stateliness, and do the most terrifying thing of all, interact with actual people! Ms. Palmer stated that she created the world and characters in the book building it on her experience with her two daughters.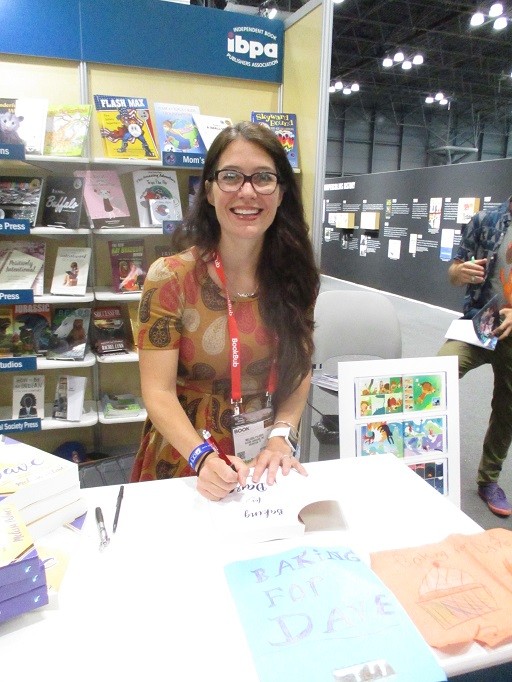 Detroit Lions' Don J. Carey III made an appearance, to the delight of football fans, so as to present his It's Not Because I Am Better Than You!, a motivational and inspiring book that is aimed at providing a plan of sort for a successful life despite the odds and the environment in which one grows. This book may turn out to be a useful tool for people who want to overcome the habit of letting others decide what they are capable of…