Archive for Author Archive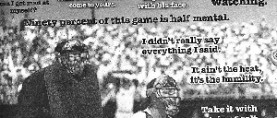 Posted On: September 27, 2015
"You can observe a lot by watching". That was just one of the many "yogi-isms" you heard from [...]
Posted On: April 29, 2013
When you're a kid, you have a wild imagination. That imagination takes you places where you didn't think [...]
Posted On: November 01, 2012
"You never forget your birthplace," said Mario Andretti when talking about the town he once called home, Montona [...]
The opinions expressed in our published works are those of the author(s) and do not reflect the opinions of L'IDEA MAGAZINE, Idea Graphics or its Editors.
IDEA PRESS ANNOUNCES…/IDEA PRESS ANNUNCIA…
Gilda, Promise Me
By Cav. Gilda Battaglia Rorro Baldassari, Ed.D ------------------------------------------------------- Gilda makes her way around the world and experiences the ups and downs of a career in civil rights and public service. She brings you into a conversation where her present speaks to her past, whipping up stories that attract and sustain attention while documenting a life full of adventures few women of her time could have had. With a conscience shaped by her ancestors and a curiosity piqued by modern opportunities, she navigates a man's world with courage and class. Told in a unique voice, Gilda, Promise Me is full of life, love and faith in God and the USA.