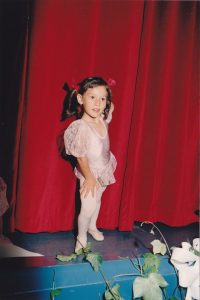 Interview by Tiziano Thomas Dossena
A star of Hip Hop dance in Italy, Morgan Brutti, has moved recently to the United States, obtaining resounding success. We had the opportunity to interview her…
L'Idea: Morgan, at what age did you start dancing?
Morgan Brutti: I started dancing at the age of 5 and it was love at the first step, I still remember my first day of dancing because I was the youngest in the whole school! My mom always tells me that it was me who asked her to sign up for dance lessons because I wanted to become a professional ballerina when I grew up! In those years there was the television program ''Non è la Rai '', where a group of teenage girls challenged each other with dance, singing and acting; it was very popular and I never missed an episode, so much as I was fascinated by it, dreaming of becoming a professional entertainer just like them! I dreamed of the entertainment world!
L'Idea: So, you started with Classical Dance and then moved to Hip Hop. What made you choose that style? With whom did you study?
Morgan Brutti: I started dancing classical ballet and modern-jazz before moving to hip hop at the age of 12. It really was love at first sight, so much so that my predisposition and ability out of the ordinary, as the teachers defined me, allowed me already at the age of 14 to perform with professional teachers and dancers in major events in my city. I decided to dedicate myself totally, abandoning classical dance, because when I performed on hip hop music I felt myself, free to express who I was without rules to follow. With classical dance it was not possible to do so, as I consider it a discipline based on the coordinated body control technique where it teaches discipline and elegance, unlike hip hop which is an extremely dynamic, rhythmic street dance, a means of social expression characterized by greater expressive freedom where every type of energy is transformed into a creative outlet.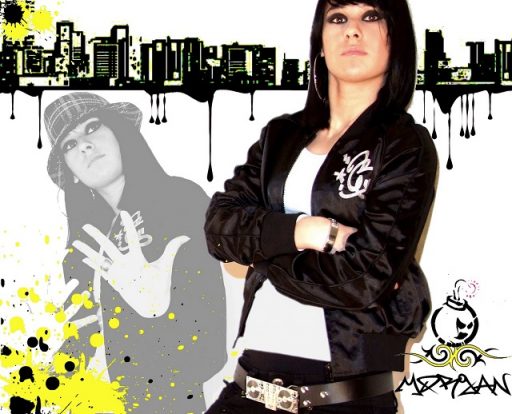 During my dance career, in Italy, I was lucky enough to have all professional teachers in the field (to name a few: Rita Pavanello, Enzo Forleo, Olivia Lucchini, Luca Pulega, Michael Fields) who made me grow artistically, giving me some excellent bases to improve myself even more at a professional level. Despite my regular studies in my city, Verona, I also continued to follow masterclasses and refresher courses around Italy, studying with Italian and international choreographers from all over the world.
L'Idea: In 2004 you joined the dancing group Nu Era, with which you won various awards. Could you talk about that experience?
Morgan Brutti: In 2004, at the age of 17, I joined a major national dance company initially called "Teen Company," as we were a group of teenagers, and then moved to the name "NuEra" a few years later. With them I got a lot of satisfaction in the field, obtaining excellent results at the Italian competitive level. We went on the podium a couple of times in the 'Hip Hop Festival Valpolicella' dance competition, the capital of the national Hip Hop, which is one of the most long-lived and important events in the sector of international interest in terms of number of participants and quality of the competition, judged by an international jury considered one of the biggest hip hop dance events in Italy.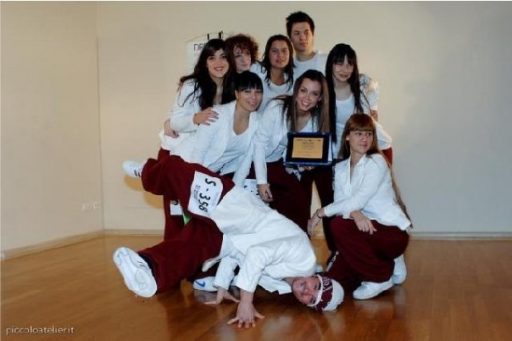 We also won the podium three times in a row at the prestigious dance contest " Dream On Dance Show" open to all schools/companies of the Italian national territory that intend to launch, through dance and creativity, a strong and clear message of prevention against the use of drugs and alcohol abuse. It was all done by a team of dance and entertainment professionals including Veronica Lewis, director of the London Contemporary Dance School in London, Alphonse Poulin, director of the Juilliard Dance Drama Music School in New York, and Rosalina Subel Kassel, director of Telma Yalin Tel Aviv Dance School. There have undoubtedly been years of intense study and training that have transformed commitment and dedication into reality in a pure state! An unforgettable chapter of my life!
L'Idea: And then you won many more awards with the groups Play Funk and Dangerous Hdemy. Can you tell us more about that?
Morgan Brutti: Sure! When I got to be a member of this other dance crew called " Play Funk," two years had already passed, and I had been competing with the other team with which I had already partly acquired considerable experience at a competitive and artistic level, so when I started to participate in further competitions with this latest crew, I already felt much more confident with myself and much more competitive in wanting to gain the podium with them. As the years passed and I acquired more experience I also became more "hungry" of wanting to win the podium!!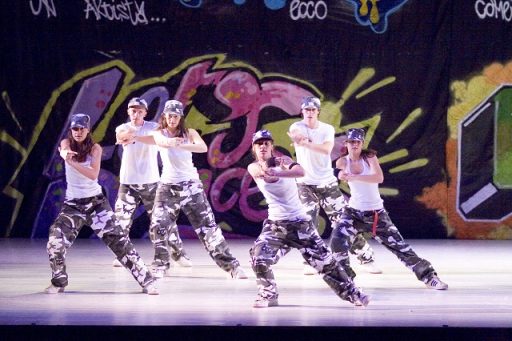 We spent hours in the rehearsal room training, and as far as I was concerned, when we participated in national competitions, my goal was no longer to compare myself with other dance groups but to give my best to get on the podium. With them, I had the honor of winning the Italian Montecatini Terme Fid 8Uisp Championship. We also won the Coppa Italia races three times in Bologna, Parma and Marina di Carrara in 2006 and always with them I was on the podium for the Hip Hop Valpolicella Festival in 2007. In short, it has been an increasingly important climb. The "Dangerous Hdemy " team arrived a few years later, following numerous changes that had occurred within the various teams, and I must say that this was one of the experiences that enriched me the most and that made it even more clear what my path as a performer would be. Hip hop as is known today has many nuances and is contaminated by various styles of dance and I, before moving on to this team, came from another branch for which I had the opportunity to study with Michael Fields and Ricky Benetazzo, choreographers and established professionals in Italy; it has certainly opened my horizons and enriched me artistically. It was hard to work with them, to go from one style of dance to which I was accustomed to the other was not easy, but I must say that I have also obtained a great personal satisfaction from it so much as to have won, after only seven months of training, the national competition "Nogarole Dance." I can't help but be satisfied with everything I got!
L'Idea: Though you belonged to various dancing groups, you also had at the same time a solo career….
Morgan Brutti: Yes, in those years I can really say that I was completely immersed in the dance world, performing not only as part of a company but also as a soloist. Despite my young age and the fears of a singular challenge that, we know, take over in moments of tension and agitation, I still managed to win the podium three times in the Coppa Italia races, breaking down barriers and limits that unintentionally trigger in certain situations. All this helped me but above all taught me to never stop and believe in my potential. I also represented the well-known brand Kit Kat Chocolate as a dancer and, besides, participated individually in national events and shows. It was clearly a qualitative leap that led me later on to obtain great results in the field.
L'Idea: You also performed in musicals…
Morgan Brutti: Exactly so! In 2005 I discovered the world of musicals and it was a multidisciplinary path aimed, just for those like me who wanted to pursue their own artistic career in the world of arts and entertainment, at enabling one to respond to the different needs of the Show Business.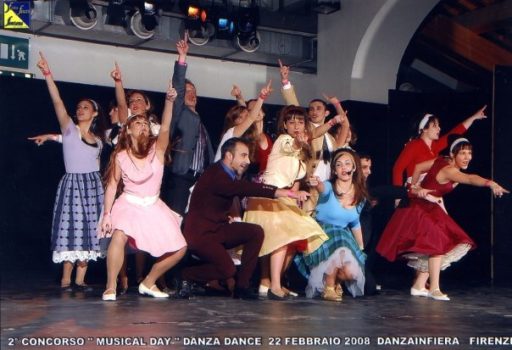 One of the reasons for which I started to embrace the world of the Musical was my passion for singing, one of my dreams since I was a child, and so, united by my desire to confront myself with new challenges in new fields, I threw myself headlong in this experience with the desire to learn and train me as a versatile and complete performer. After less than two years, in 2007, I became the protagonist of the famous musical "Chicago," directed by my teacher Enzo Forleo, a well-known national professional and in 2008 our company "Arts Studio Musical" won third place by performing on a piece of the famous movie "Hairspray" at the National competition "Musical Day," an important showcase on the Italian level for emerging talents dedicated to the world of Musicals, with the precious collaboration of important entertainment professionals of the field. It has been and remains one of the most important and interesting artistic experiences in that I was fortunate enough to enrich my expressive abilities in the broadest way and developed and perfected my individual skills. It certainly left me with invaluable artistic baggage!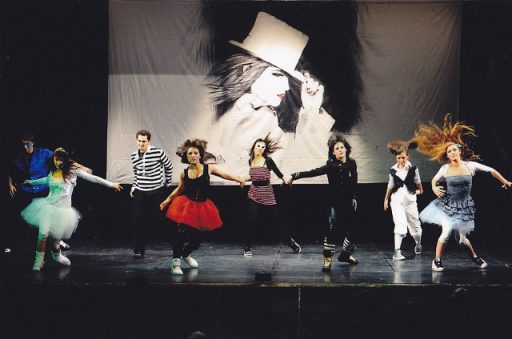 L'Idea: You are a Busy bee, Morgan. I see that you were also teaching dance in those years. What did you gain from that experience?
Morgan Brutti:
From 2004 to 2011, at the age of 17, I started teaching dance in various schools in my city, and for all these years I have tried to convey all my passion and love for this work to all my students. Having some guys to manage was not easy, but not impossible either, because I had the ability, despite my young age, to excite them, motivate them and to get very fruitful results, so much so that the " Street Clown " team, created by me, won the judges' special prize for choreography at the Riccione Hip Hop National Competition in 2007. This professional opportunity gave me a strong sense of duty towards young students during their precious growth phase and it was truly a great satisfaction on a personal level.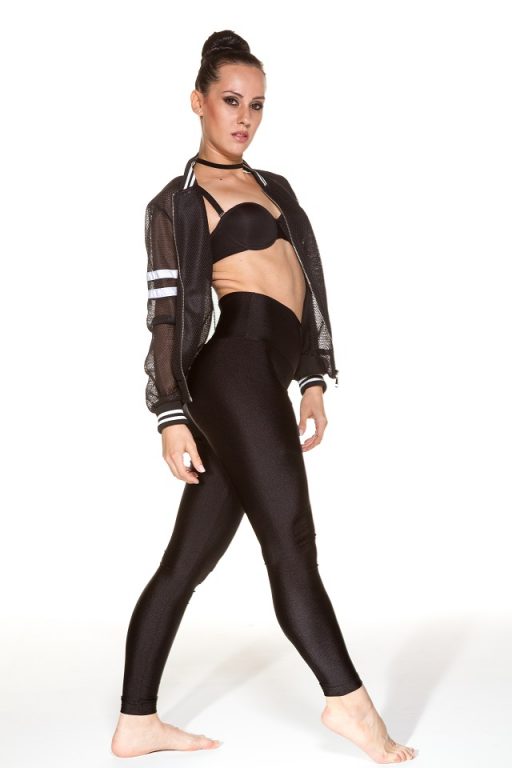 L'Idea: In 2011, you came to New York for the first time and stayed a year. Could you tell our readers more about that?
Morgan Brutti: The United States, as far as my artistic career is concerned, has always been my dream; the job opportunities have always been greater than in Italy and so in 2011 I decided to leave Italy and expand my knowledge in the United States and this permanence, in the fascinating city of NYC, allowed me to study with world-famous choreographers and dancers. It was certainly a very difficult year for me, I really missed my family and I felt like I was catapulted into a whole new world, but what gave me the strength to not give up was the awareness and determination to realize my dreams. I'll never forget it!
L'Idea: After a brief return to Italy, you came back to New York. What happened then?
Morgan Brutti: In 2014, I managed to get the artistic visa recognized only to artists of real talent and so I moved back to the Big Apple, giving life to all effects to my dream and my career. My path was then all on the rise as I had the opportunity to work for HBO Latino, Yandel, Good Morning America, Pepsi Cola, Joy Villa, and The Cake Boss, to name a few.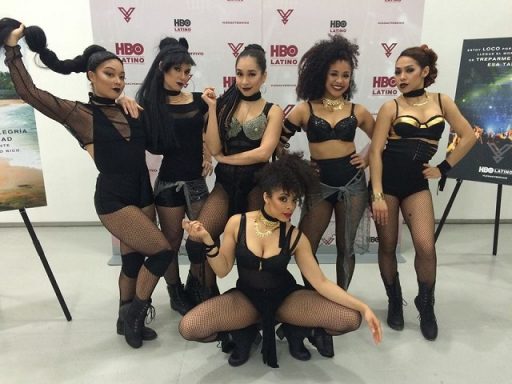 But one of my greatest accomplishments is having had the opportunity to work with the biggest Bollywood stars like Katrina Kaif and Salman Khan on a tour of the United States and Canada. Having the opportunity to take part in a tour as a professional dancer is certainly the dream of many!
L'Idea: Wow, that's an impressive career you had until now! I am sure the readers will be impressed too. This year, even though you were doing great in New York, you moved to Los Angeles. What made you do that?
Morgan Brutti: This year, after several years spent in NYC, I decided to move to LA to have better job opportunities in my sector. New York has undoubtedly given me so much, but Los Angeles has always been my goal at a business level. The dancers who you see the most in music videos, commercials or television programs all come from here, the city of angels, unlike the Big Apple, which is more focused on the world of the Broadway musical. This is certainly the right city for those like me who want to continue to do this kind of profession.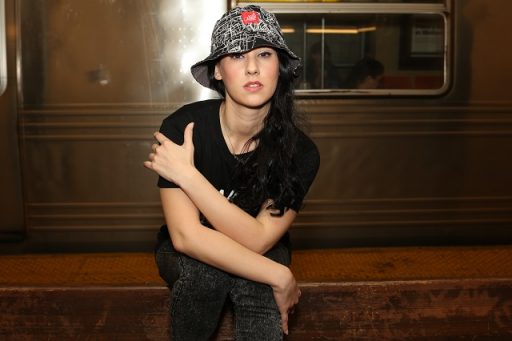 L'Idea: What other projects are you working on?
Morgan Brutti: One of the projects I'm working on is to attend a music academy to focus on singing, which has always been one of my dreams since I was a child. Despite my dancing career, I would also like to pursue a singing career and combine these two professions with one another like many artists of today. Music has always accompanied me and it is still the background of my life. I believe it applies to everyone… music makes you happy, makes you feel good but above all gives us strength, it's life and I would like to convey all these emotions through this art form. It will be an uphill road, I know, but as the saying goes, those who set goals must have the courage to reach them!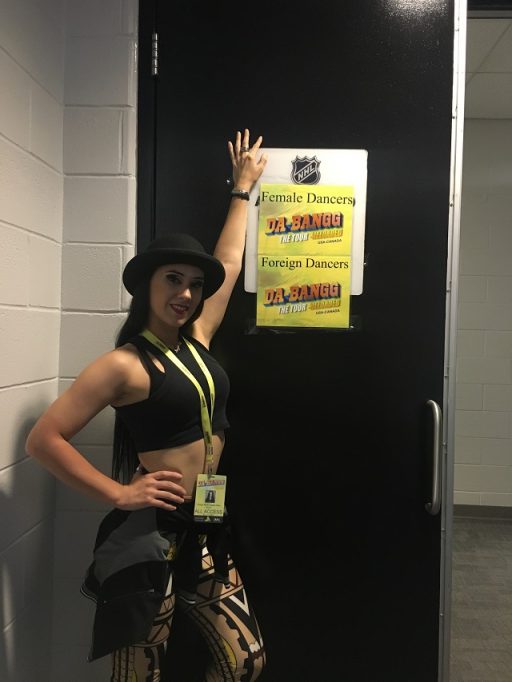 L'Idea: What do you think you are going to be at, in your life, ten years from now?
Morgan Brutti: In 10 years I think and I believe I will have achieved and arrived where I have always wanted, struggling and making many sacrifices to reach the goal I set for myself. Everything I do for me is not a burden; in fact, the important thing in life for me is to complete what I start.
L'Idea: Any messages for our readers?
Morgan Brutti: Being an artist is a propensity of the soul and the greatest satisfaction is when what you do is recognized and appreciated. That said, I invite everyone to never give up and fight for their dreams!